Hello, I just wanted to introduce myself, I've been to a few events but never really did an introduction here on the boards. My name is Jason and I have a full size R2D2. I started building him about 3 years ago, I have a woodworking background and saw how some were building a majority of the droid out of wood and figured I could do that. My build is all wood, styrene and resin, I run him at 24v on 2 razor scooter motors and controlled by a ps2 and arduino setup. Its been a pretty rock solid setup and I like the fact that I can write new code for future features if I want. Its become an obsession now since I am on the waiting list for a lot of aluminum upgrades, I'll probably end up with 2 droids.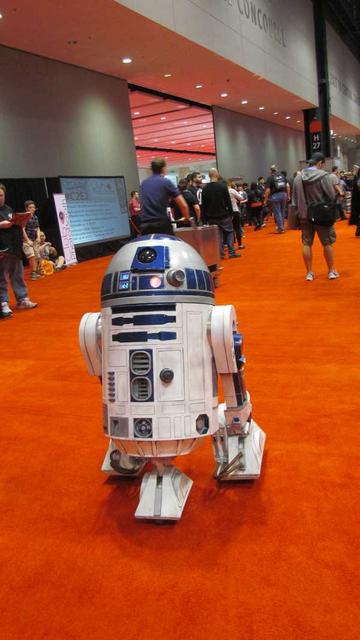 I'm also in the process of building my first stormtrooper armor, I went with ATA for my first build. I still haven't decided if I'm building it for trooping or just setting it up in my basement....we'll see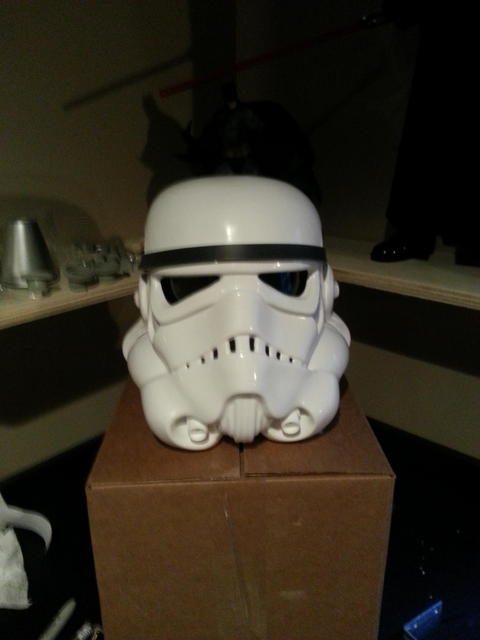 My latest project is building an R5D4 dome so that I can swap between R2 and R5. I'll be able to attach all the red details with magnets and just swap the sd card for changing up the sound files. I'm planning on having it finished for C2E2, R5 will have a fully functional bad motivator with a built in fog machine....should be good times.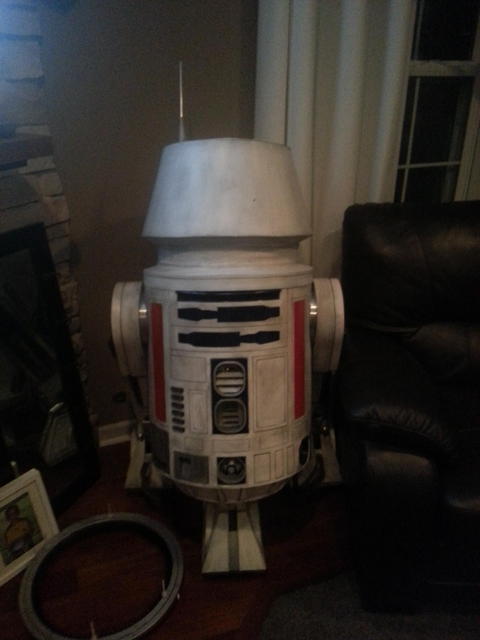 Thats it for now, looking forward to helping out on future events and getting to know everybody.
Thanks