Name of Event: Toy Con
http://www.toycontoyshow.com/
Charity Toy Show
http://www.toycontoyshow.com/Our_Products.html
benefiting the Pediatric Oncology Treasure Chest Foundation
http://treasurechest.org/
supporting children diagnosed with Cancer
Date: Sunday, December 11, 2005
Place:
Bridgeview Community Center
7900 S. Oketo Ave.
Bridgeview, IL
Summary:
Members of the 501st Legion, Midwest Garrison, Rebel Legion Midwest Base and friends provided Star Wars fun and ambience for the second year in a row at the annual ToyCon Charity Toy Show.
Representatives from the Pediatric Oncology Treasure Chest Foundation accepted donations from attendees to have both digital and Polaroid pictures taken with our dozen Star Wars charaters in the children's activity room. Patrons could chose whom they wished to pose with in their pictures, however the entire group was definitely the favorite. Over $100.00 was raised.
The foundation representatives also collected our donations of toys as well as those generously donated by exhibitors and attendees at the show.
All donated Toys go to the Pediatric Oncology Treasure Chest Foundation
http://treasurechest.org/
, supporting children diagnosed with Cancer.
The foundation supports more than 3,500 children each month who are diagnosed with cancer and treated at one of the twenty-seven hospitals nationwide.
Coordinator/Point of Contact: Phyllis Schulte
Midwest Garrison, Rebel Legion, Jedi Assembly, friends and family members who participated:
Phyllis Schulte - ID1951 Jedi
Rich Markel - SL1781 - Darth Vader
Connor Markel - RotJ Luke
Dan Powers - TS280 - snowtrooper
Cheryl Whitaker (TJA & RL) - Jedi
Chris Schwarz - SL9442 - Dark Anakin
Kevin Robinson - TK1180 - stormtrooper
Joe - Snowtrooper
Joseph Flores - TI1296 -Tie Pilot
Kathy van Beuningen - TK9989 - stormtrooper
Quincy Newkirk - Princess Leia
Thomas Jozwiak - R2D2
Link to event Information:
IL-Bridgeview-12-11-05-Charity Toy Show for Treasure Chest
Pictures:
Cheryl's pictures
http://pg.photos.yahoo.com/ph/whinter_f ... /my_photos
Chris Schwarz's pictures
http://pg.photos.yahoo.com/ph/ize_burgh/album?.dir=ad03
Phyllis's pictures
http://pg.photos.yahoo.com/ph/schphgoch ... .dir=/bc34
Rich's pictures
http://photobucket.com/albums/d137/dadvader/Bridgeview/
Kathy's pictures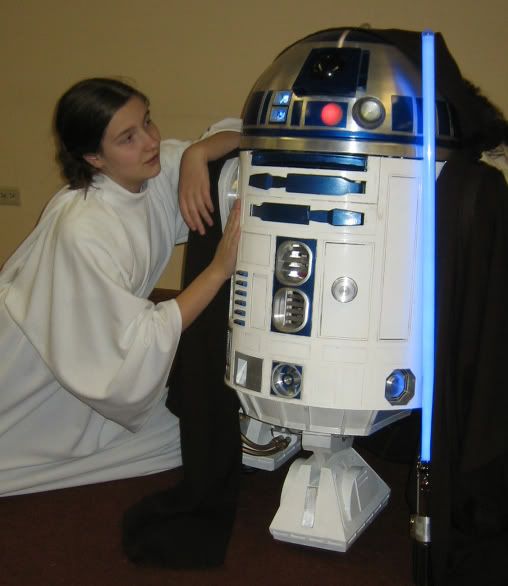 Kathy van Beuningen
TK/ID9989
Midwest Garrison CO