We made the local rag. NARLY DUDE
Yep even though we weren't mentioned as a group Kevin Kemarly (Narly) TK-3290 made into the photograph in the Pantagraph the Central Illinois Newspaper.
The day was warm and well attended by the public. Col. Norm Wingler (USAF Ret.) was thrilled with the turn out and our participation. Mark Berry BH-4265, Belinda Montag ID- and Kevin Kemarly TK-3290 and I, mingled with the crowd while Emily TI/ID-1802 applied her tatoo expertise on many of the children who attended.
More photos can be found at:
http://s54.photobucket.com/albums/g89/M ... pit%20Day/
The big deal is the trotting out of their "Demilitarized" F-14 Tomcat.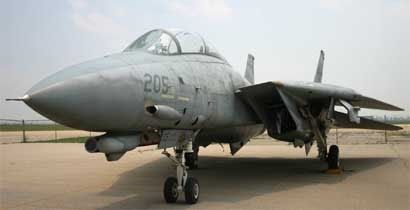 TI/ID-3853 report terminates: