The day was much cooler and partly cloudy at the Peoria Airport, a perfect day for straffing rebel scum. Once we got past security (K-9 unit sniffing out cars) we arrived at the Prairie Air Museum Tent. It was a large 20' X 40' white huge circus tent which provided us with lots of space out of the sun and a place to meet, stage and greet the many visitors during the day.
Photos from under the tent: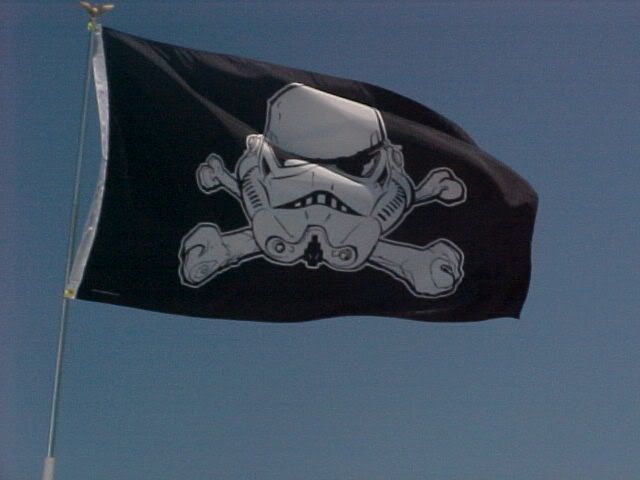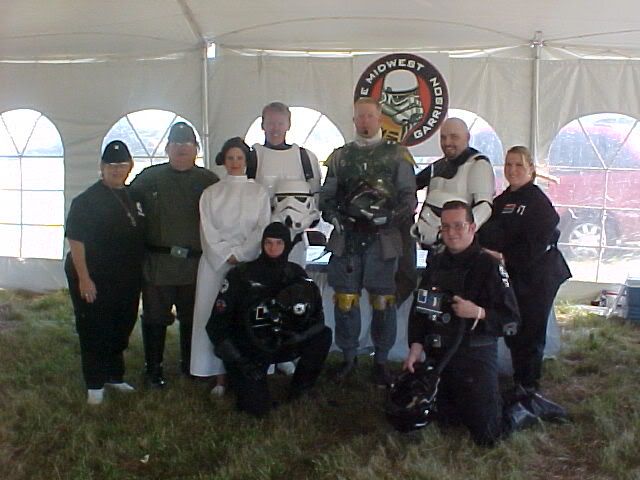 The kids love those Tats.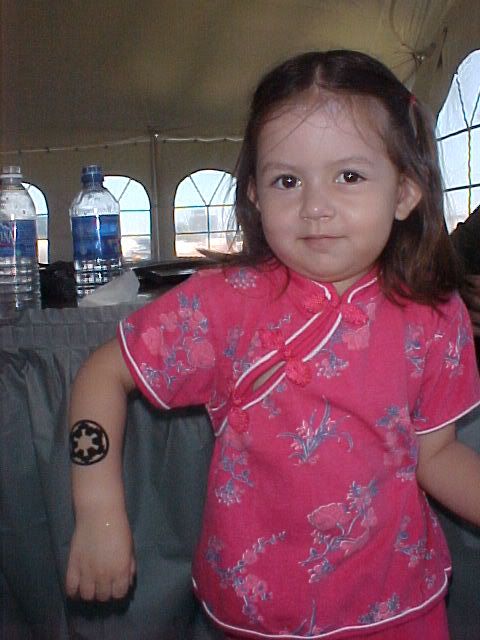 I would like to thank, Andrew Marsh TI-2079, David Foust TK-, Steve Stele TI, Mark Berry BH-4265 and Belinda Montag ID- , Jeremy Wilcox TK 7503 and Nikki Wilcox(Princess Leia), and Emily TI/ID-1802 for adding the 501st spin on a terrific public event. The guys and gals mixed with the public in a most professional way that made a huge impact and enhanced the day.
Mark Berry and I were introduced to the good folks from the Peoria Children's Hospital who are now aware of us and excited about working with us in the near future. As they said, becareful of volunteering because we sure will make use of you.
You can find the rest of the pictures in these two galleries:
http://s54.photobucket.com/albums/g89/M ... 6/?start=0
Again thanks everyone, and as Peggy McMurray said, "We'll see you all next year."
TI/ID-3853 report terminates: