Crix was the event co-ordinator for this event.
Since I filed a Mission Report for Nar Shaddaa...and gathered the info...thought I would save Crix the time and post the report here.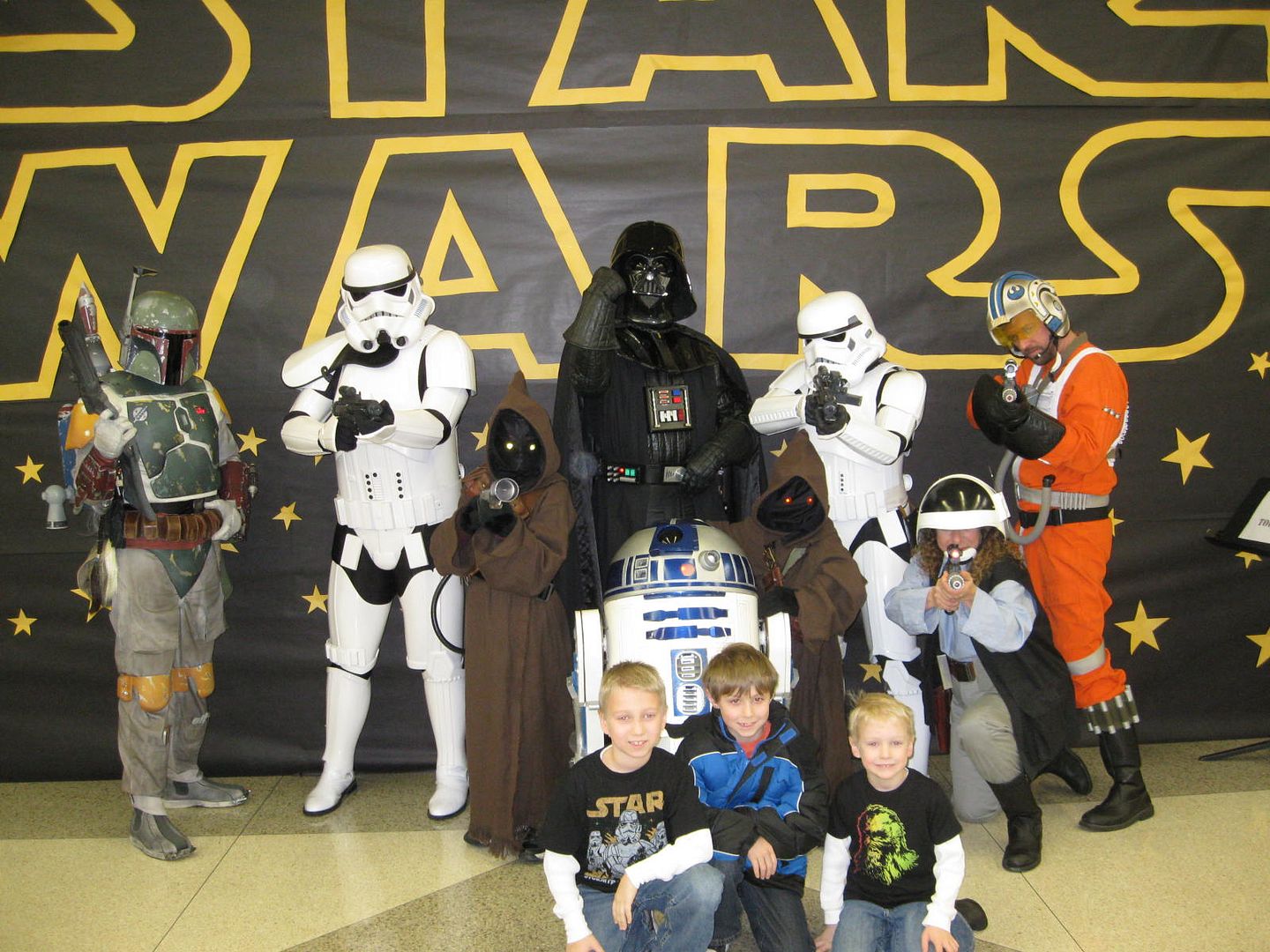 This fundraiser collected toys and money for Toys For Tots.
Events were going on in several areas of the School's first floor including:
TV's hooked up with Star Wars video games
The Bluray movies playing in the gym
SW Lego building
Cantina snacks
Coloring area
A "vote for your favorite character"
Toy Raffle
Lightsaber battling area (balloons made to look like lightsabers)
and
a "museum" of one of the teacher's really high end collectibles.
We did a whole lot of posing for photos and interacting with all of the patrons...and...I found a little time to sneak into the gym to watch a little of the movies.
I also brought my Artoo on Friday and left him for a "sleepover" till Saturday....
Participants:
Thomas "Crix" Turner - X-Wing Pilot -SL4913
Mike Olson - Vader - SL3193
Dan Moriarity -Boba Fett - BH9039 (Dan's boys were the Jawas - LOVE the Jawas!)
Steve Gaza - Stormtrooper - TK4034
Steve Szyndrowski - Stormtrooper - TK3052
Artoo Gochi - R2-D2
Phyllis Schulte - RFT - TK1951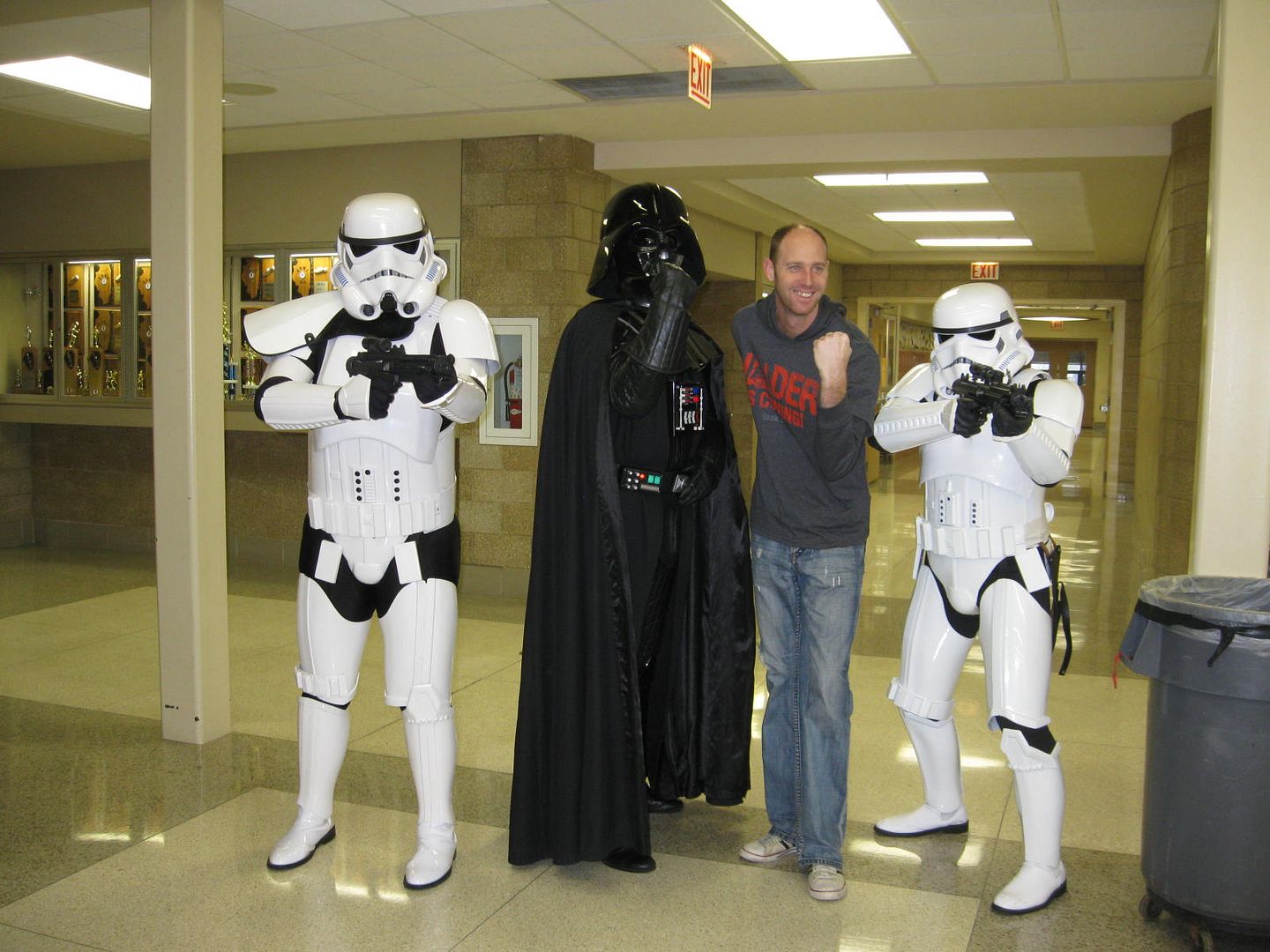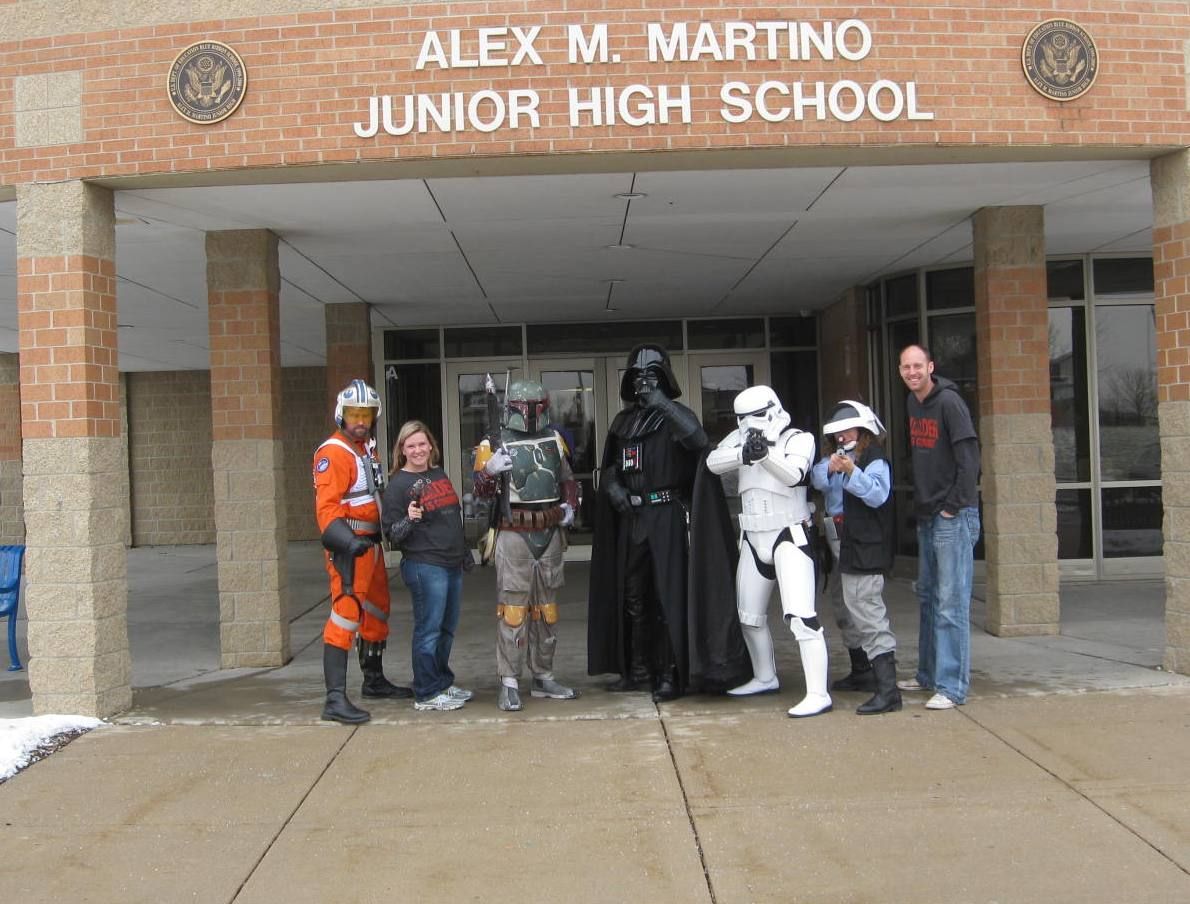 Mike meets and greets and had the patience of a saint as he got ganged up on by a dozen "lightsaber" weilding kids...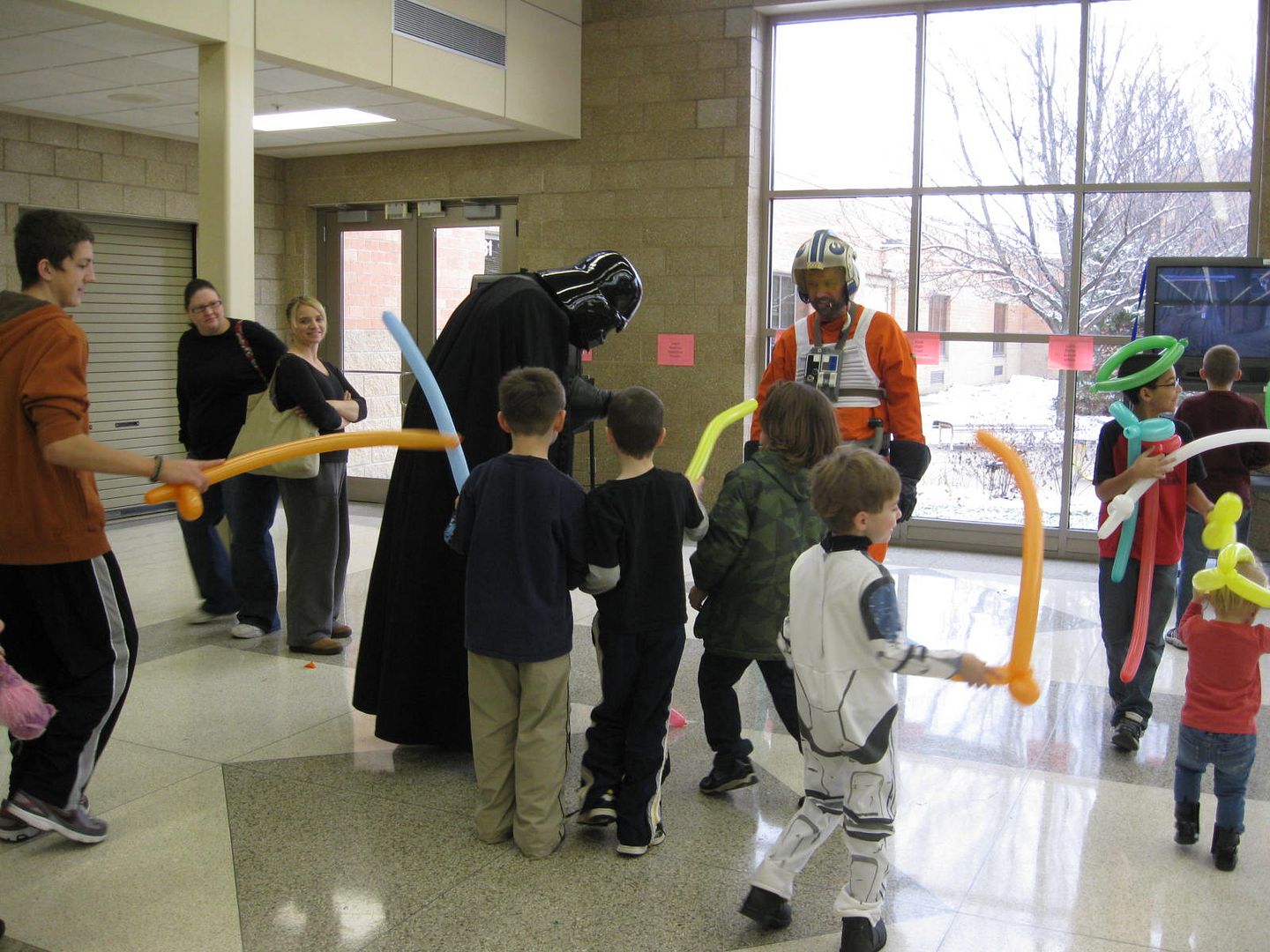 You could vote for your favorite Star Wars character...the leader at the time we left....
Chewbacca!!
There were some amazing pieces in the "museum"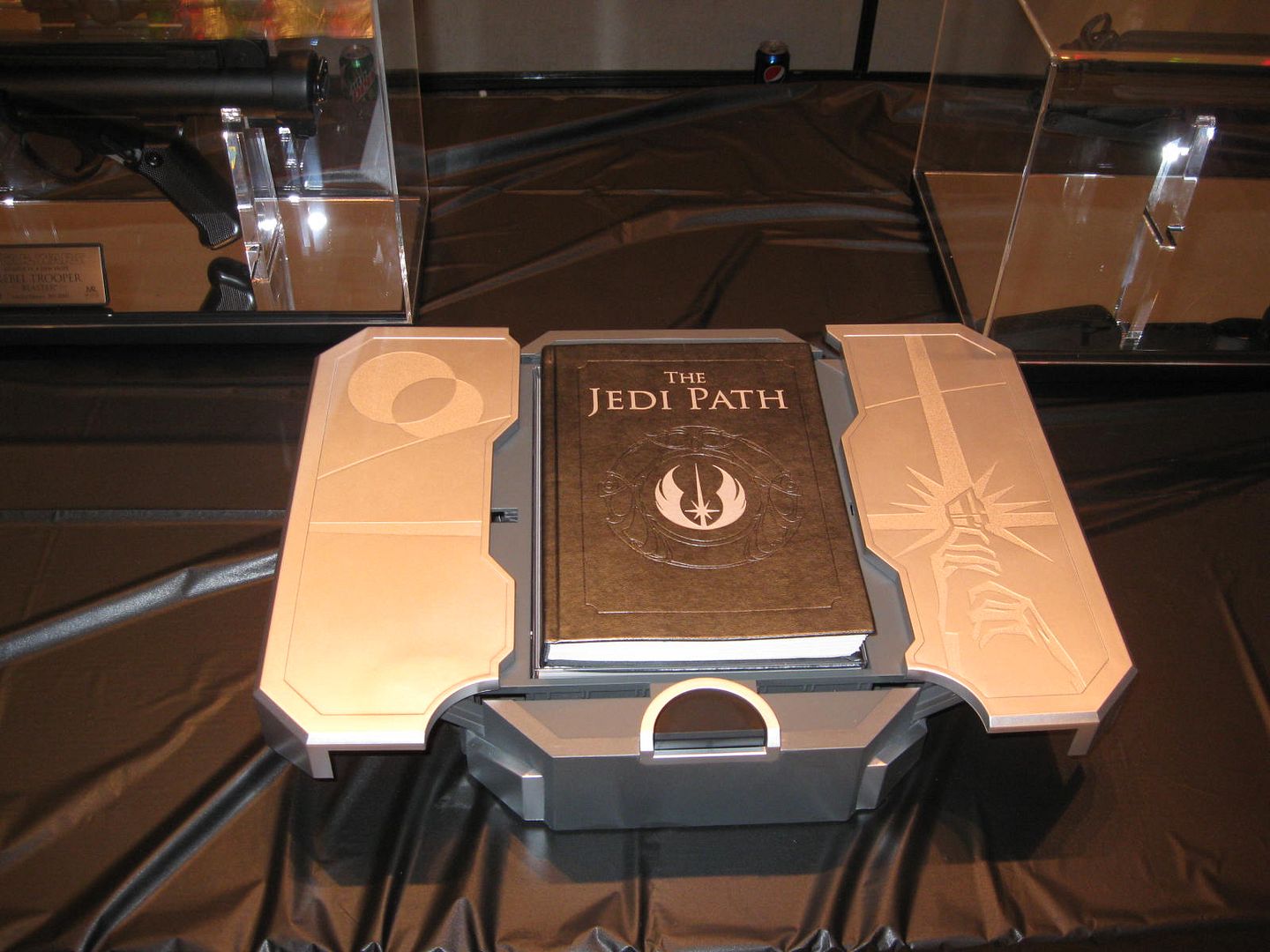 And after living with me for many years...
my Artoo decided he needed counseling...and signed up....
More photos:
http://s201.photobucket.com/albums/aa30 ... ?start=all