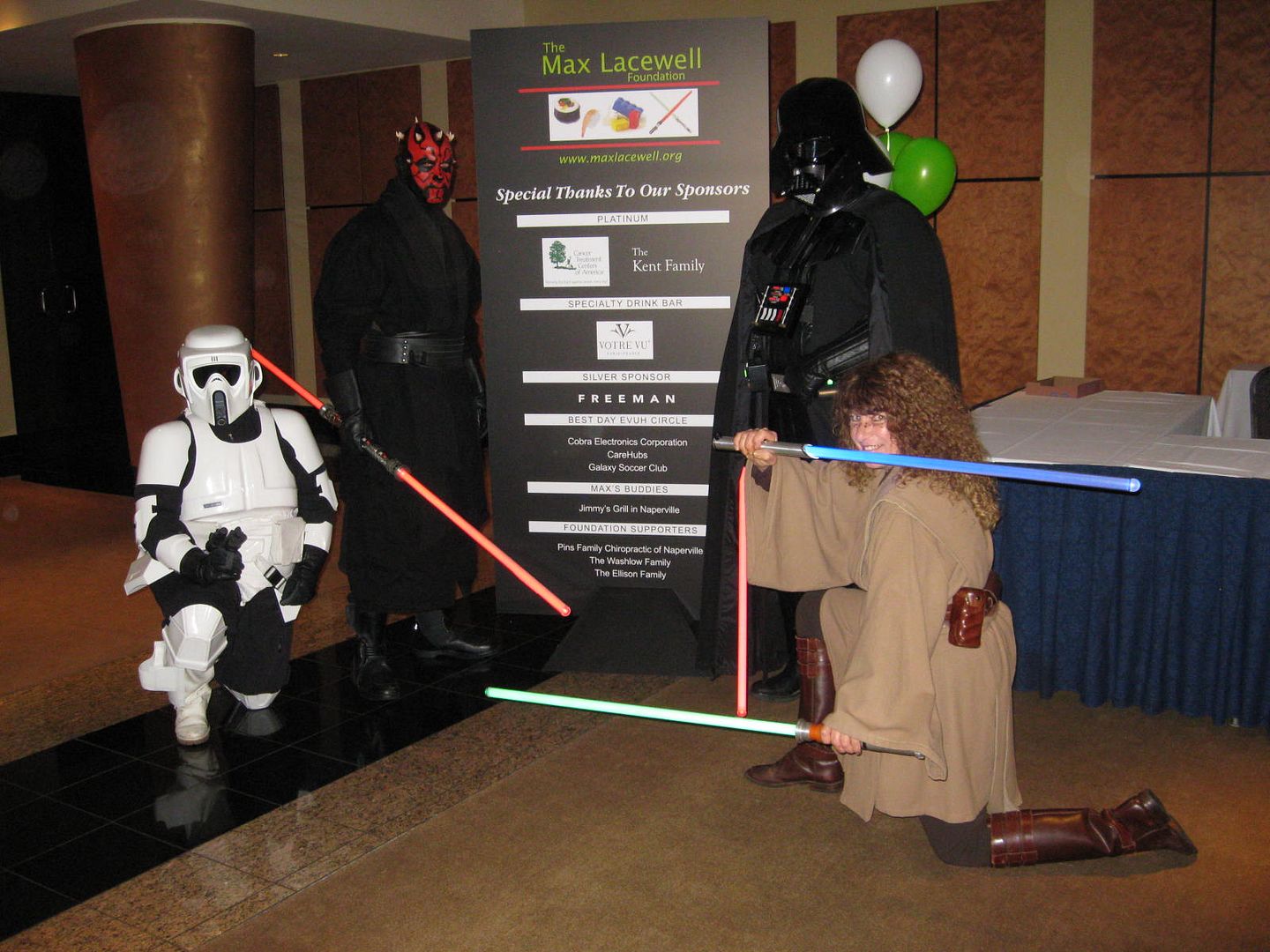 PQ was the event co-ordinator for this and I am guessing he has gotten very busy and has been unable to post a mission report...
so here it is:
Participants:
PQ Higgins - Darth Maul
Rich Markle - Darth Vader
Cheryl Whitaker - Biker Scout
Phyllis Schulte - Jedi
Janine Jender - official photographer
Back in March of 2009 we were contacted by Make A Wish to grant the wish of a 5 year old with Diffuse Intrinsic Pontine Glioma (DIPG)- an very rare brain cancer. We did indeed grant Max's wish of battling Darth Maul.
Several months later, Max passed away and because we had been such a large part of the day that he proclaimed as his "best day evah", we were asked to appear at his life celebration.
PQ Higgins was contacted awhile ago to become part of Max's legacy as his parents have set up a foundation in his name to raise money for research and to provide support to other parents whose children face this killer-the survival rate is less than 10%. On 11-12-11 the Foundation had a fundraiser. Because of the nature of the fundraiser, only 4 participants were allowed.
We started the evening posing for photos and schmoozing with the crowd at the fundraising gala. When dinner was served, we retreated to our room at the facility and waited for our "grand finale".
The Midwest Garrison was put up us as a prize for the auction. A party with us was one of only 4 live auction prizes. A couple from the area bid $700.00 for us to appear at a party they will set up for their son for his birthday in March. When the auction for our appearance started..we made our way out to the dance floor to try and entice good bidding...
We found out this morning that another person came up to Max's mom and offered another $700.00 for the Foundation for us to make an appearance at a party for them...of course...we will.
lastly we were asked to participate in a "flash mob" that a bunch of Max's friends and family set up.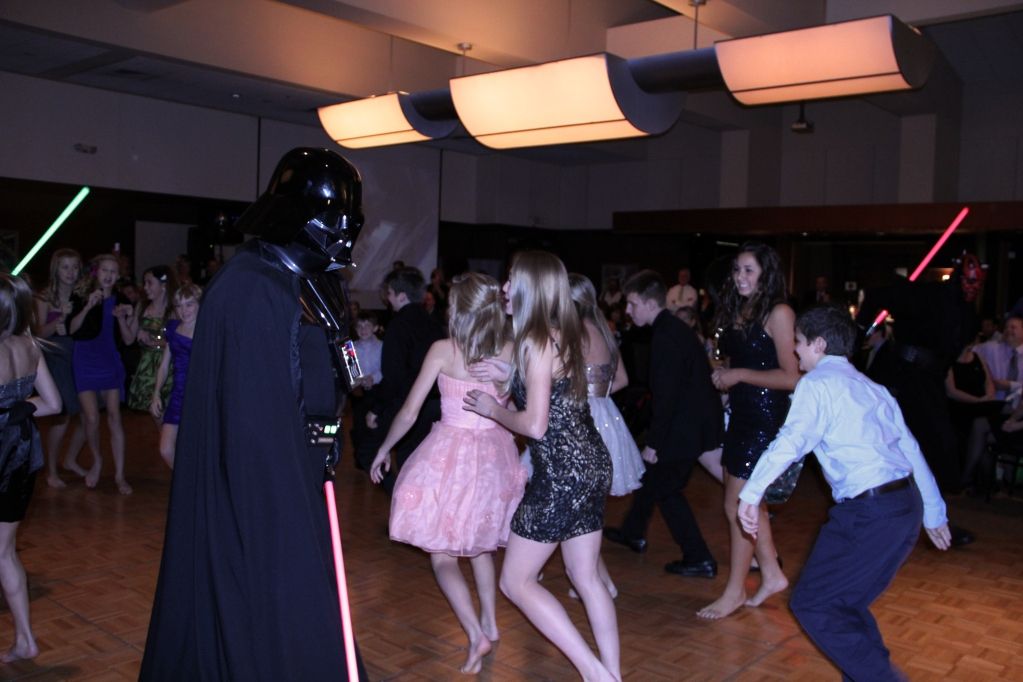 It was a truly meaningful night. At Max's first fundraiser I made him a proper Jedi robe for his battle with Darth Maul and during the event, he asked me to train him in the ways of the Jedi...my precious minute training Max will remain with me always.
Mingling...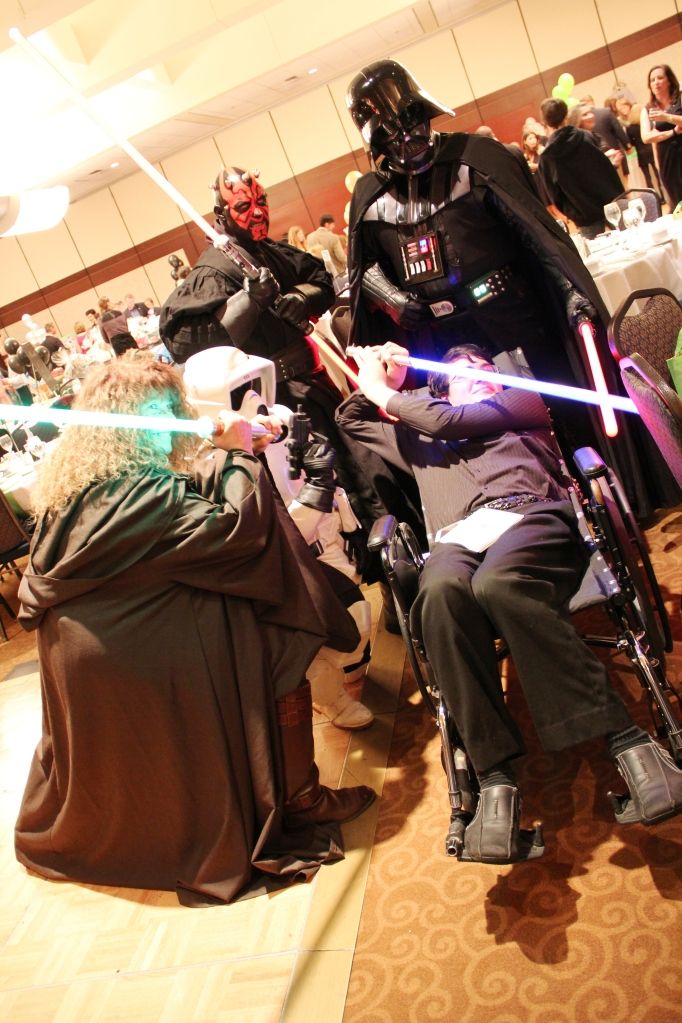 Two Sith Lords....No waiting..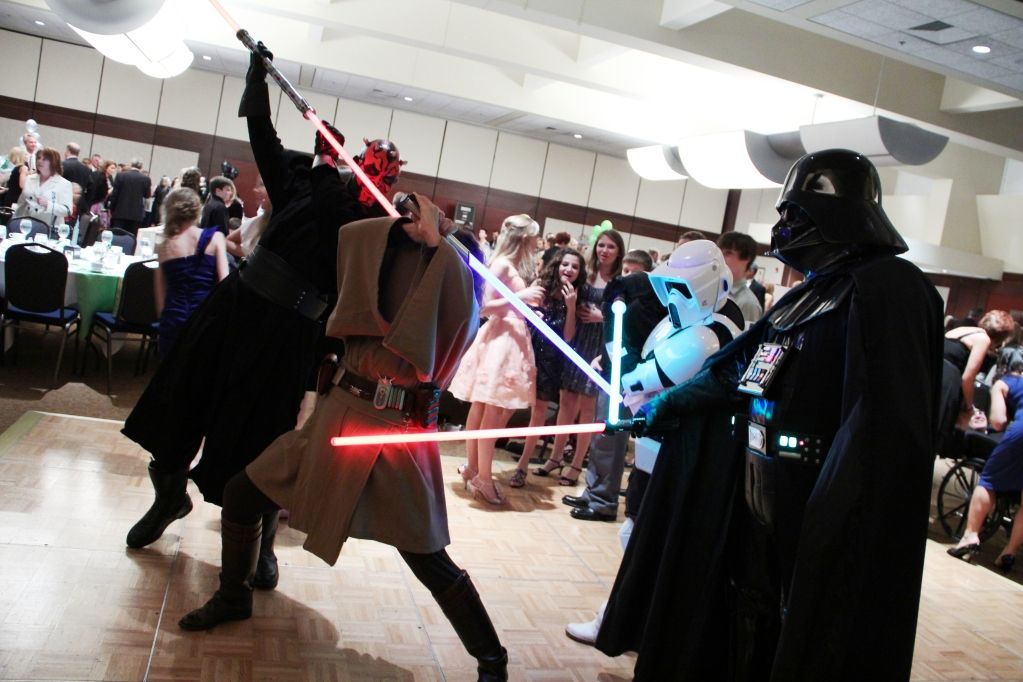 Girls just wanna have fun...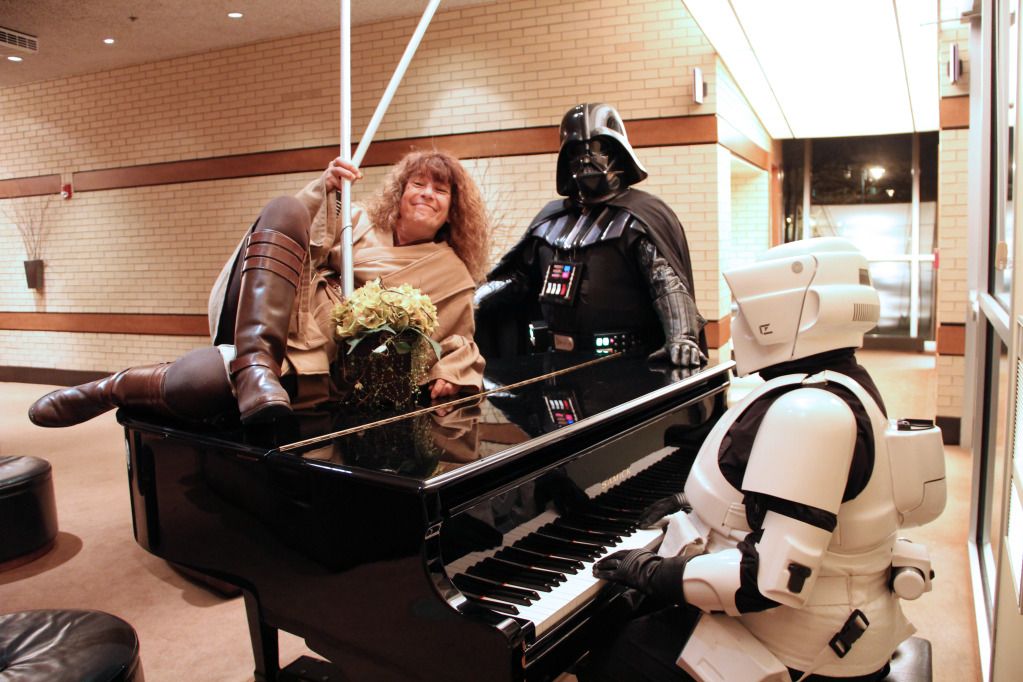 More photos....most courtesy of our photographer for the night..
Janine...
http://s201.photobucket.com/albums/aa30 ... ?start=all
To learn more about Max...go here:
http://www.maxlacewell.org/