Iam8114 posted up on Facebook that Timothy Zahn was going to be in Lombard in 2 days. I thought it would be really cool to get him to sign one of my books.. I planned on going..
then I thought maybe Mr. Zahn would like a stormtrooper to stand in the back for atmosphere. I would be happy to do that as of a way for me to say Thank you for the wonderful work he has done.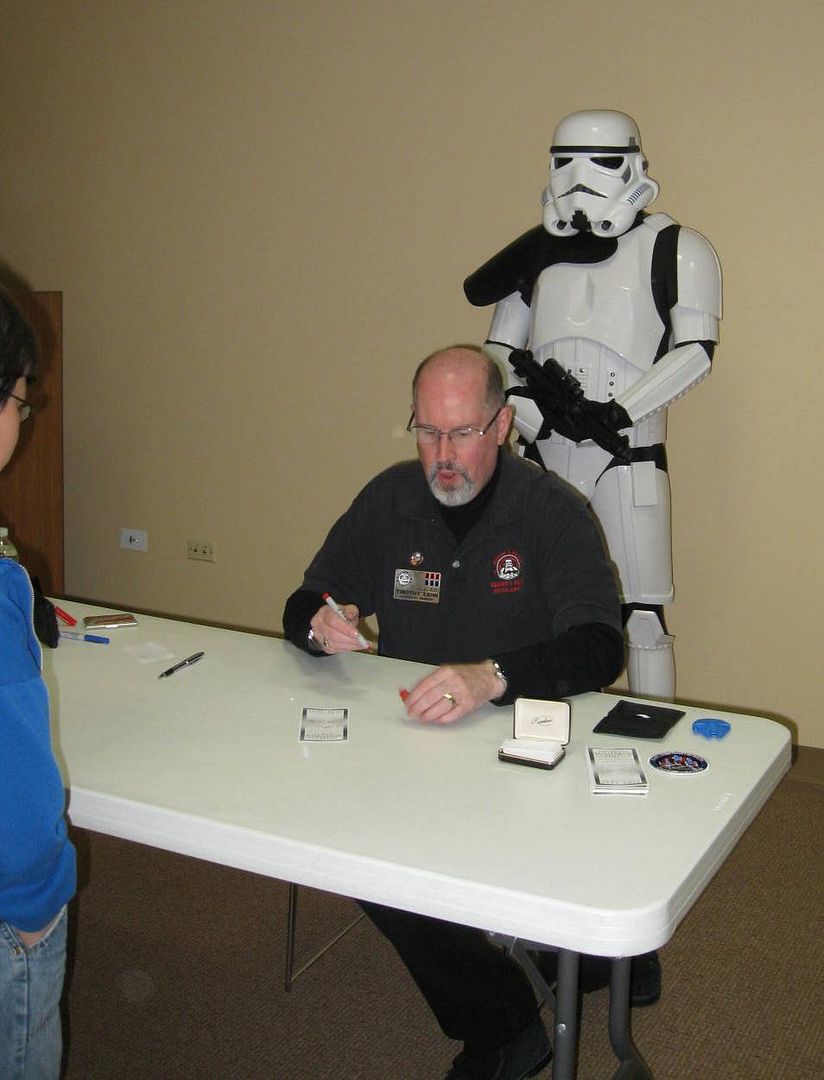 I contacted him on FB. He seemed very excited about the idea. I knew it was only 2 days away so didn't think I would get anymore troopers, but gave it a shot anyway and put it on the boards.
Made a call and got 3052 to agree to come with me.. he offered to do Vader
sweet!
Within the next day, 4 more peole to sign up
the event itself went awesome!
we escorted Mr. Zahn to the Q&A and we stood behind him as he answered questions.
after that, we took pictures with the guest and Mr. Zahn. Then got a few autographs
Mr. Zahn could not of been nicer!
The library itself was awesome! gave us a very nice changing room. just super nice people.
attendees
Imperials
4913 Crix = TK
3052 Steve = Vader
1819 Eric = Tie
1951 Phyllis = Gunner
Rebels OUTLAW SQUADRON!!!
9295 Robert = Outlaw 7
2079 Andrew = Outlaw 6
with the Outlaws there, the Imperials where lucky to get out alive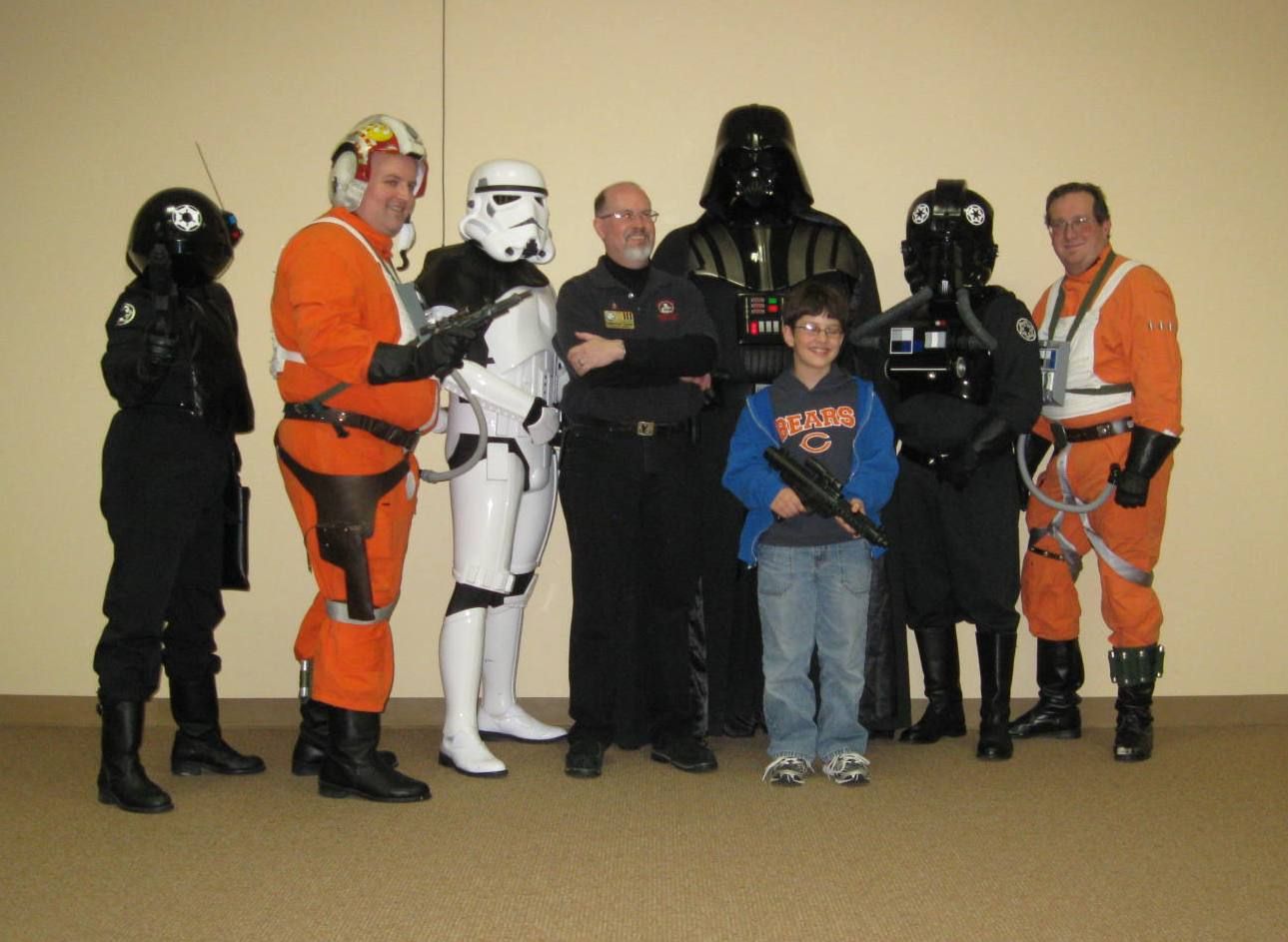 Phyllis's pictures
http://s201.photobucket.com/albums/aa30 ... ?start=all
more pictures to come.