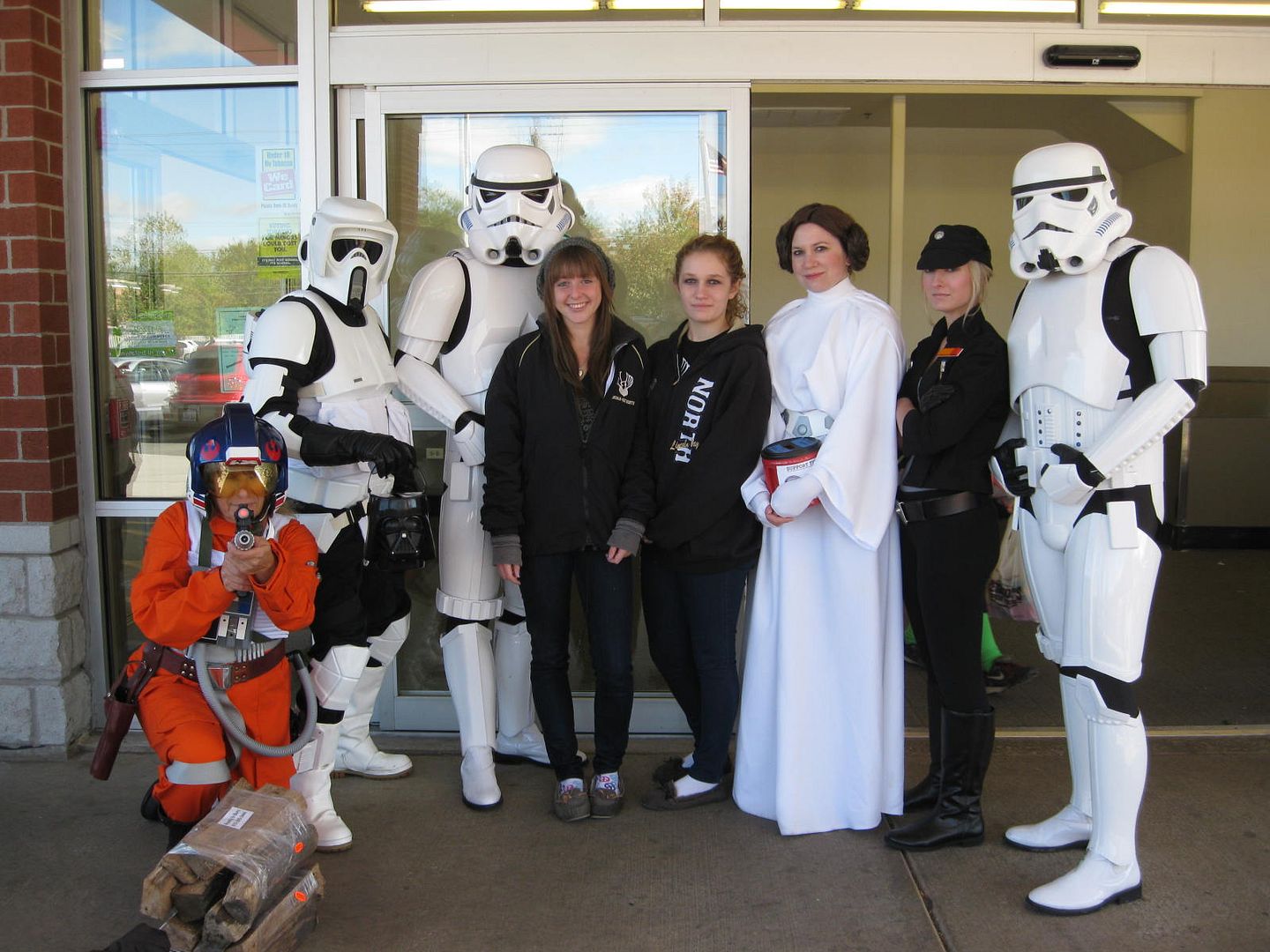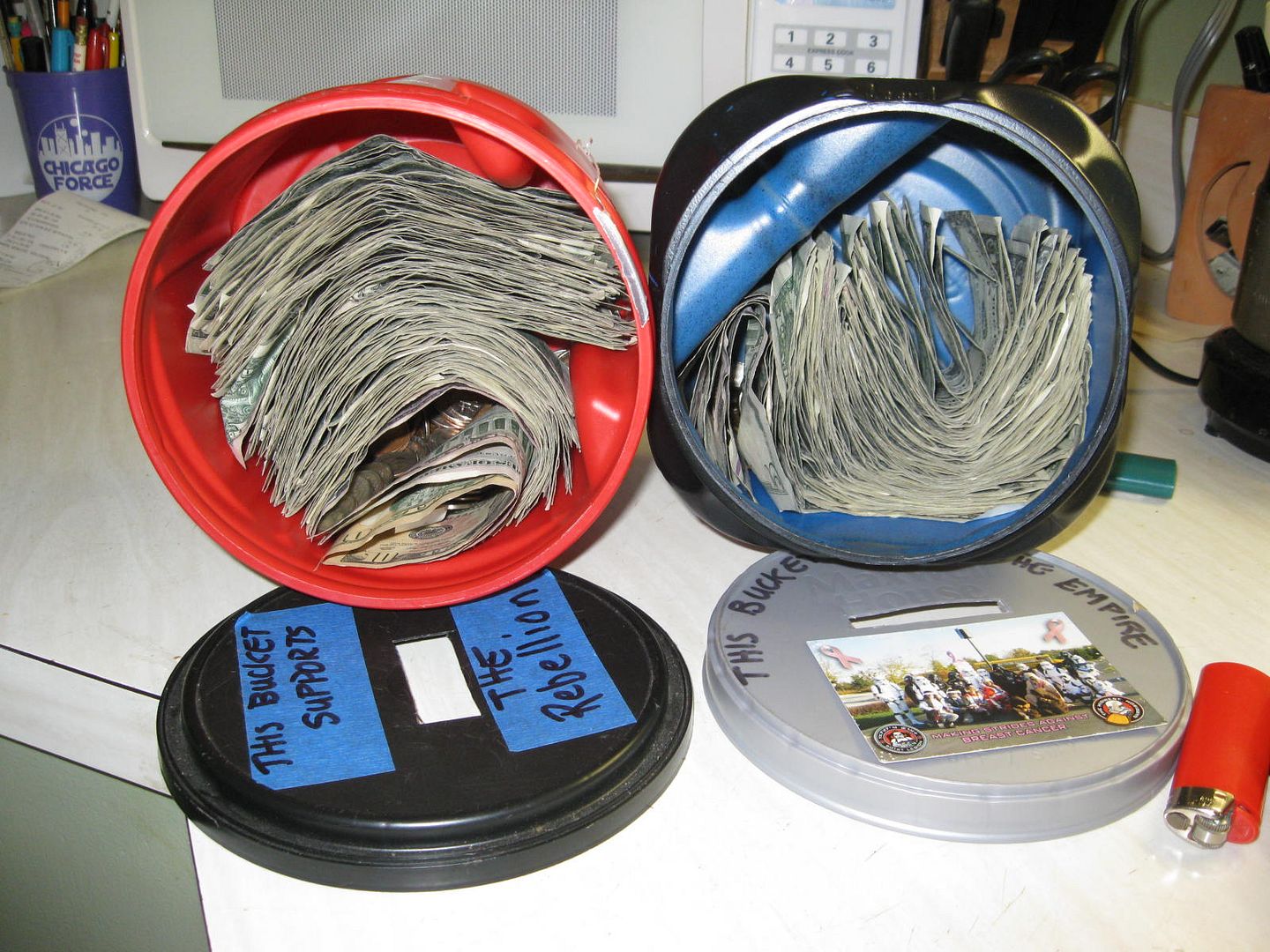 Neither rain, nor sleet, nor wind, nor pneumonia can keep us Southsiders from our mission...
our last fundraising effort for Making Strides Against Breast Cancer...
This year the Rebellion won the day as the customers at Berkots in Mokena found it hard to resist the Princess!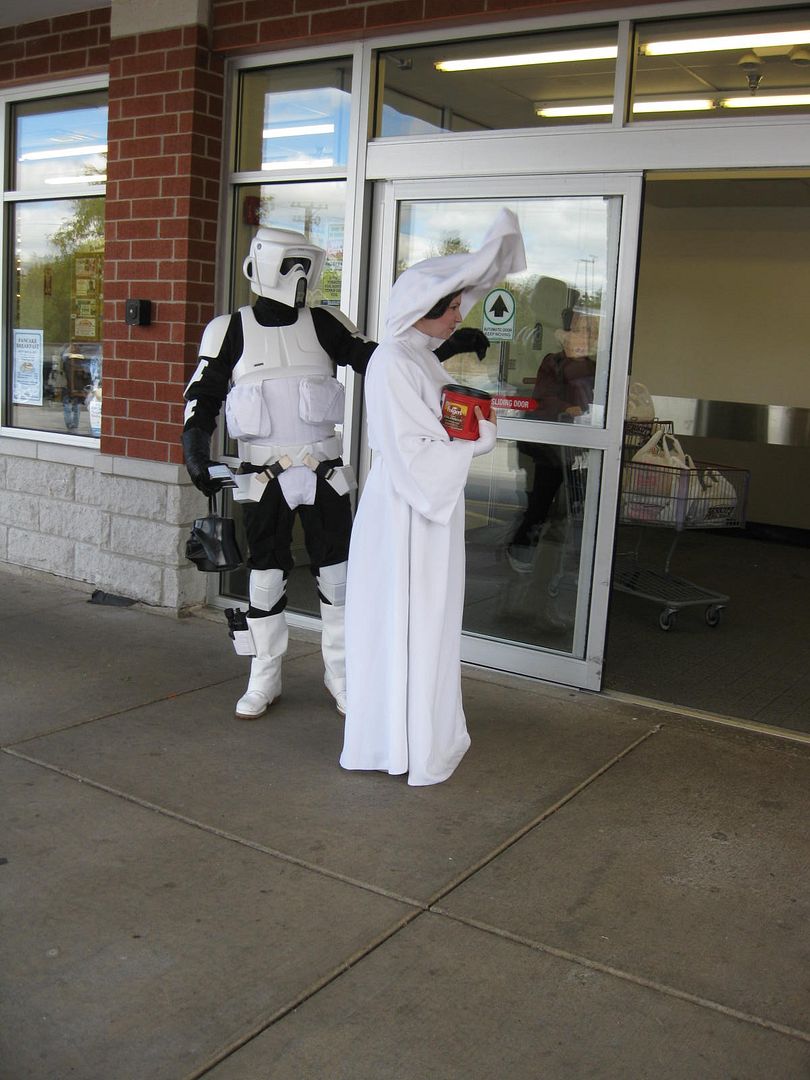 Early money counts show the Rebellion at $175.00 and the Empire at $140.00 for a team total of at least $315.00. Where the $$ was roughly counted, the contents of each bucket remain in tact and will be taken to the Chase Bank in Mokena on Monday for "official counting" with the banks machines...then turned into larger bills for handing in the morning of the walk.
My sincere thanks to our participants....who once again were able to charm the $$ out of Mokena residents...
ID 8238 Jessica Hudak -Juno Eclipse
TK-8148 Matt McDonald - Stormtrooper
TI-4838 Janine Jender - ANH Leia
SL-4913 Thomas Turner - Stormtrooper
TB-8310 Rob Hamilton - Biker Scout
TK-1951 Phyllis Schulte - X-Wing Pilot
6 Troopers @ 3.0 each -= 18.0 hours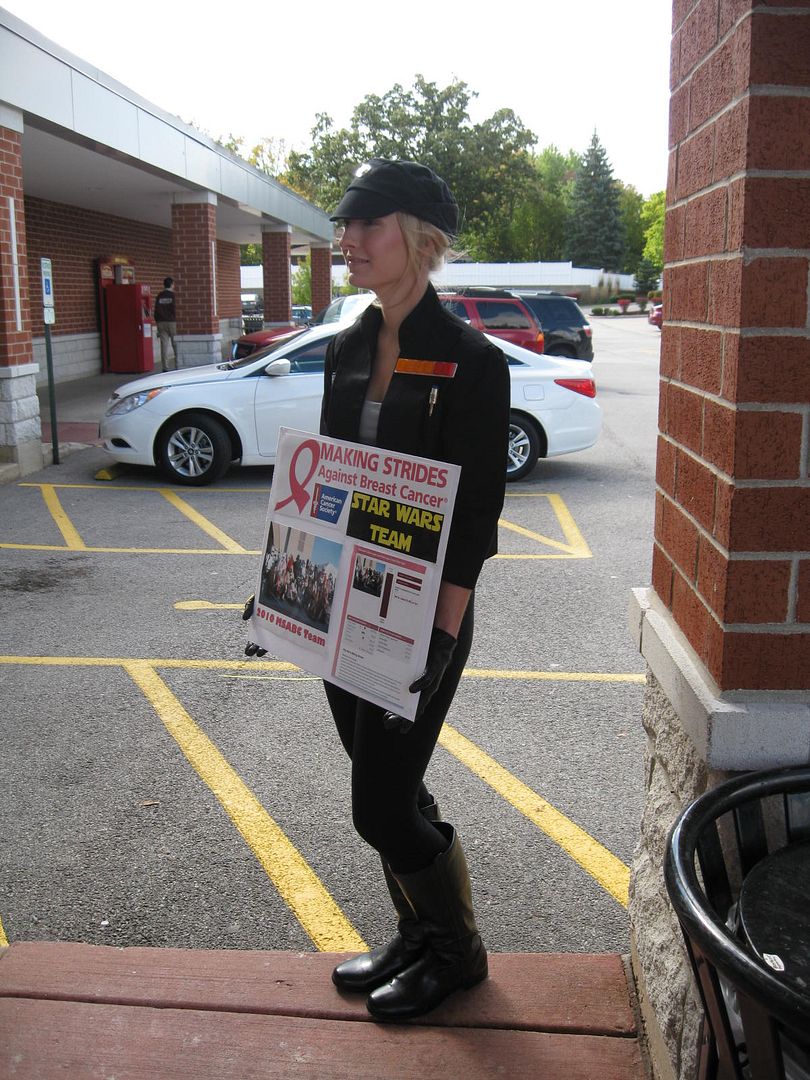 My too few photos:
http://s201.photobucket.com/albums/aa30 ... 2010-1-11/