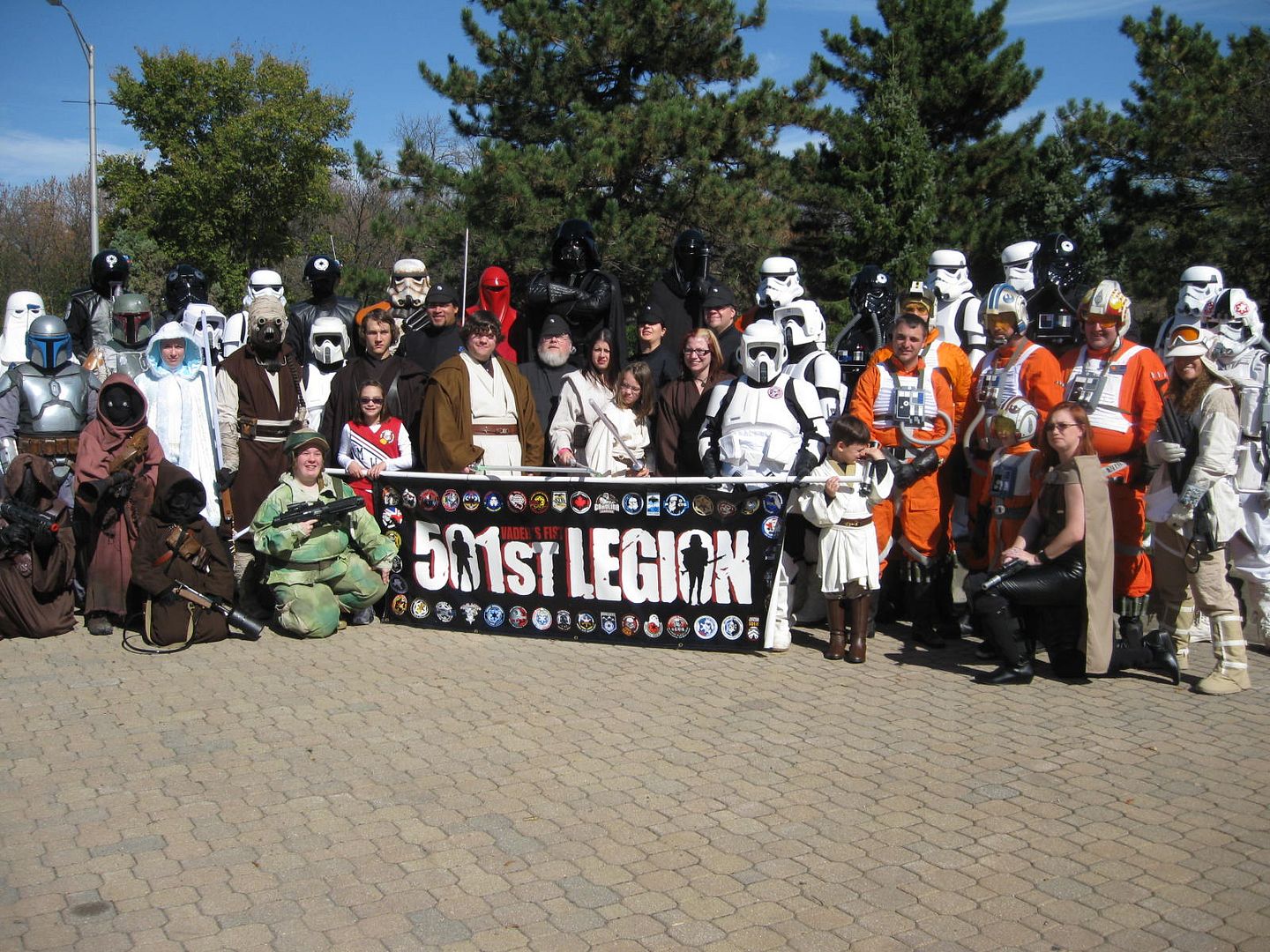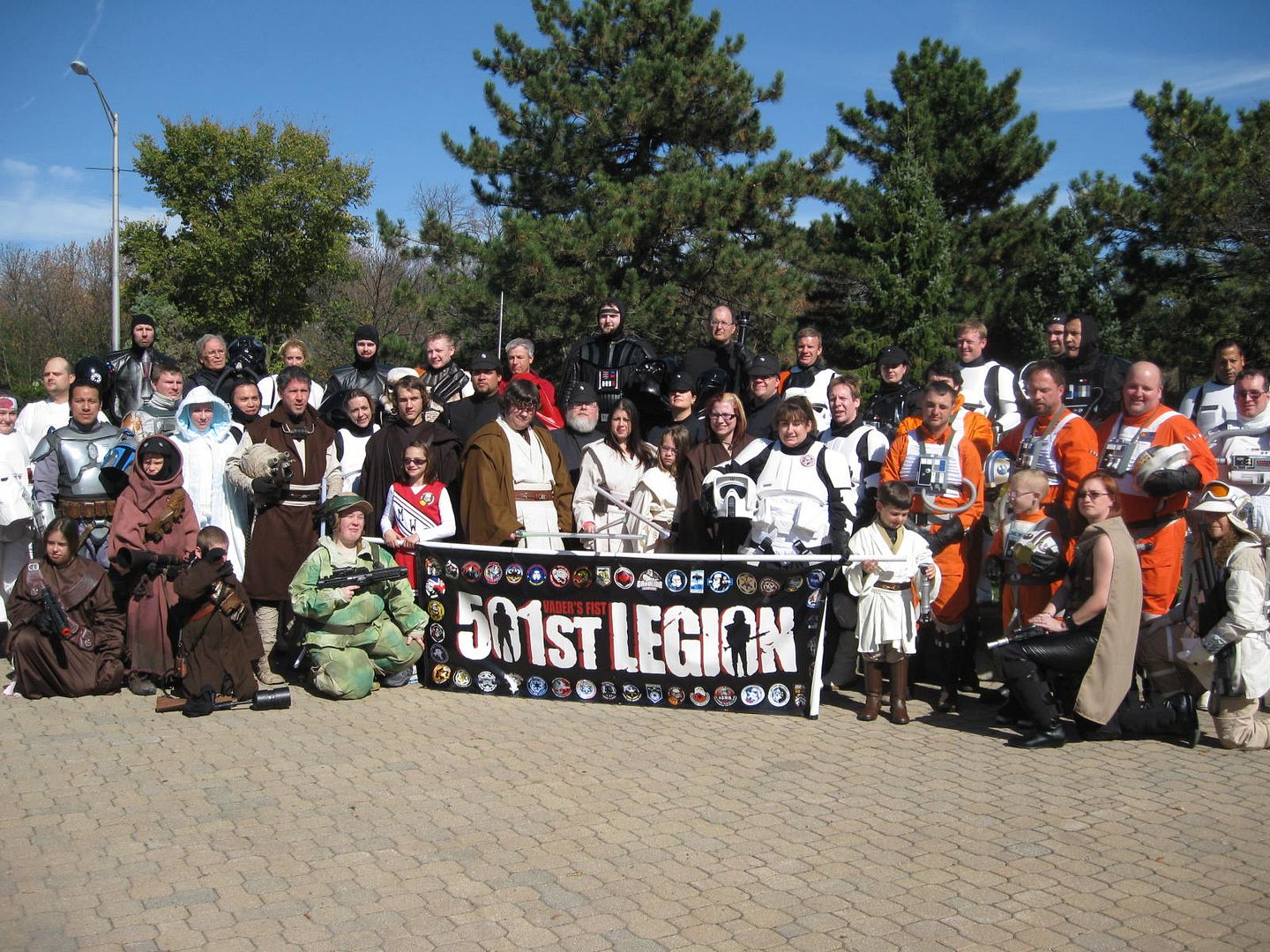 We never do anything in a small way around here. October 17th was one of those days we did not one, but two very large events.
Several years back we had been asked to do an event at Brookfield Zoo for "Zoo Stars". I had been hoping that the Zoo would require our services again and that call up came a couple months ago. We were given a choice of dates and voted to do both the Making Strides Against Breast Cancer AND the Boo At the Zoo event the same date. MSABC was very early AM and the Zoo was early afternoon.
Piece of cake.
We arrived on time (most of us coming from Aurora), suited up and were ready for our close up at 12:30 PM.- the results you see above. After the group photo we lined up in our Marching order and at 1:00 PM stepped off.
Turns out we were not just an important part of the parade, in a lot of ways, we were the parade.
The weather was beautiful, the Zoo was mobbed, and I think all of the Zoo goers along the parade route we glad to see us. You could hear shouts from the crowd as favorite characters went by.
After the parade was over, we did a bit of meet and greet outside of the Discovery Center and then many of our group went out to have a little fun at the Zoo.
My sincere thanks to one and all for making this parade a success AND a heck of a lot of great fun.
OUR PARTICPANTS IN NO PARTICULAR ORDER:
Mike Olson - SL3193 - Darth Vader
Steve Szyndrowski –TK/ID3052 Imperial Officer
Jim Tampa - IC 1020
Carrie O'Connor - IC7898
Rudy Grasha - BH 3620 - Boba Fett
Brandon Grasha - Photographer and Banner carrier
Arturo Delgado - BH 412 - Jango Fett
Ted O'Sullivan - SL0943 - Shadow Guard
Paul Bregola - Royal Guard
Neil Auer – TK 3446 - Stormtrooper
Gehrig Auer - Jawa-child
Nathan Auer - Jedi
Jeremy Wilcox - TK 7503 -Stormtrooper
Bob Dziura – TK 1656 – Stormtrooper unveiled
Beth Dziura - Banner carrier
Drew Dziura - Jawa-child
Rick Devine - TK 6712 - Stormtrooper
Adrianne Bean - TK 4541 - Stormtrooper
Javier Esqueda - TK265 - Stormtrooper
Rob Hamilton – TD 8310 – Sandtrooper
Joe Flores – TS 1296 – Tie Pilot
Kris M Krajewski SL/TS 1950 - Snowtrooper
Kathy Van Beuningen - TS 9989 - Snowtrooper
Phyllis Schulte – TK/ID 1951 – Hoth Trooper
James Norman – TK 8114 – Wedge/Snowspeeder Pilot
Cheryl Whitaker TB/TI 3127 – Biker Scout
Hailey M. - MWG Cheerleader and banner carrier- child
Aimee Jorgensen – TB/DZ 0101 - Biker Scout
Bill Ross - TB 1335 - Biker Scout
Chris Schwarz - TB 9442 - Scout
Thomas Turner – IC 4913 – X-Wing Pilot
Luke Turner - Mini X-Wing Pilot - child
Ashley McClintock - Endor Rebel Soldier
Andrew Marsh – TI 2079 – AT-AT Driver
Robert Hamilton – Rebel Legion – X-Wing Pilot
Kyle Dorethy – TI 4982 – Tie Pilot
Greg Fischer - TI 7748 – Tie Pilot
Candy Bregola....Tie Pilot
Jordan Bregola.....Jawa - child
Brad Riverhahl - IG 1739 - Imperial Gunner
James Noland - IG 7696 - Imperial Gunner
Sean P Baumgartner - TK7664 - Tusken Jedi - A'sharad Hett
Andru Baumgartner - child -jedi
Gabriel Baumgartner - child - jedi
Valentine Chavez-Gonzalez –Jedi
Dylan Van Horn - Rebel Legion - Jedi
Janine Jender – Jedi
Kim Webster - Mara Jade
Eric Pfeifer - TX/SL 3667 - Anakin Skywalker
Samantha Scholl - Rebel Legion - Snowbunny Padme
Jim DeJan - TI3853
Emily DeJan - TI1802
Gabby Jorgensen- Jedi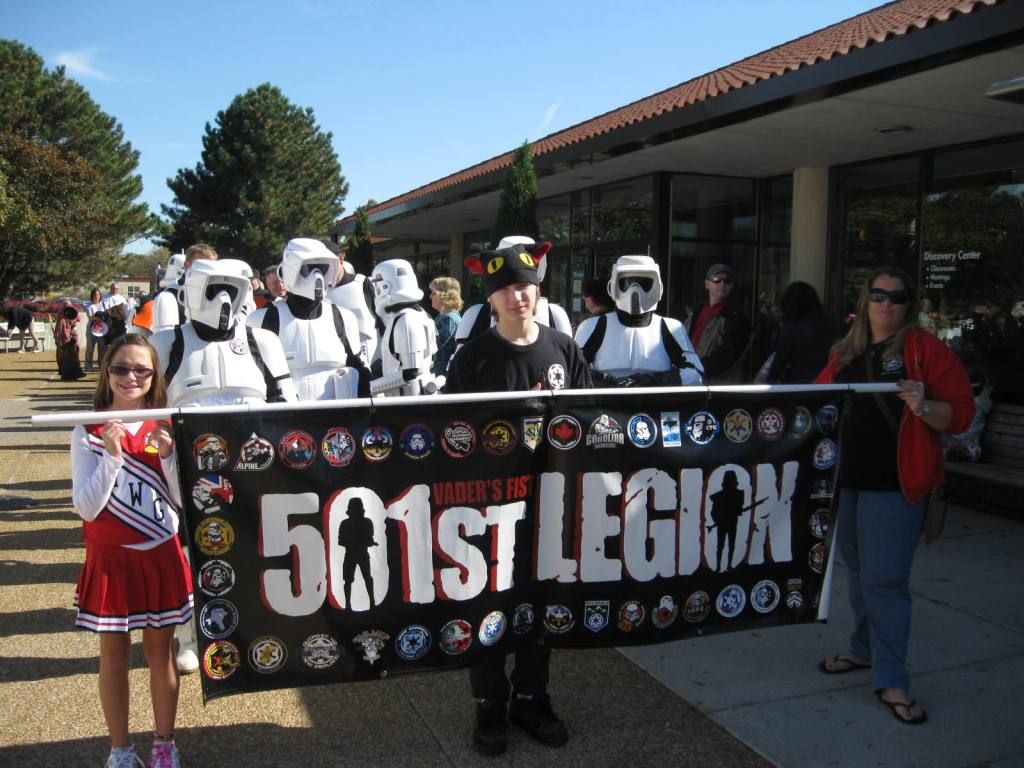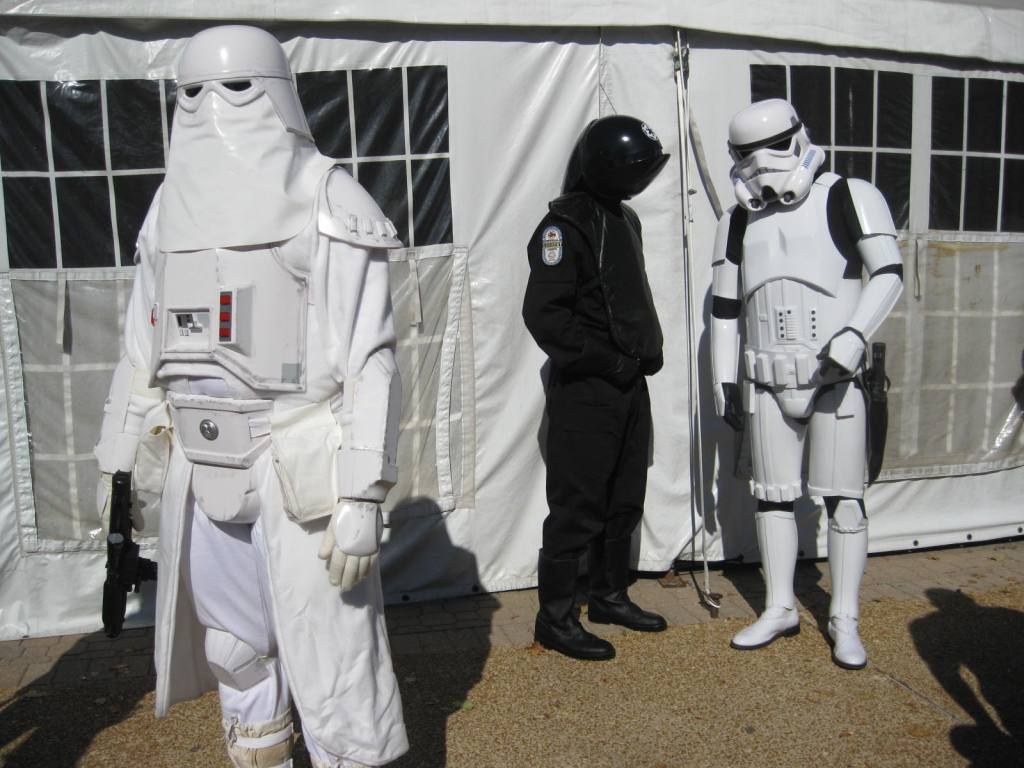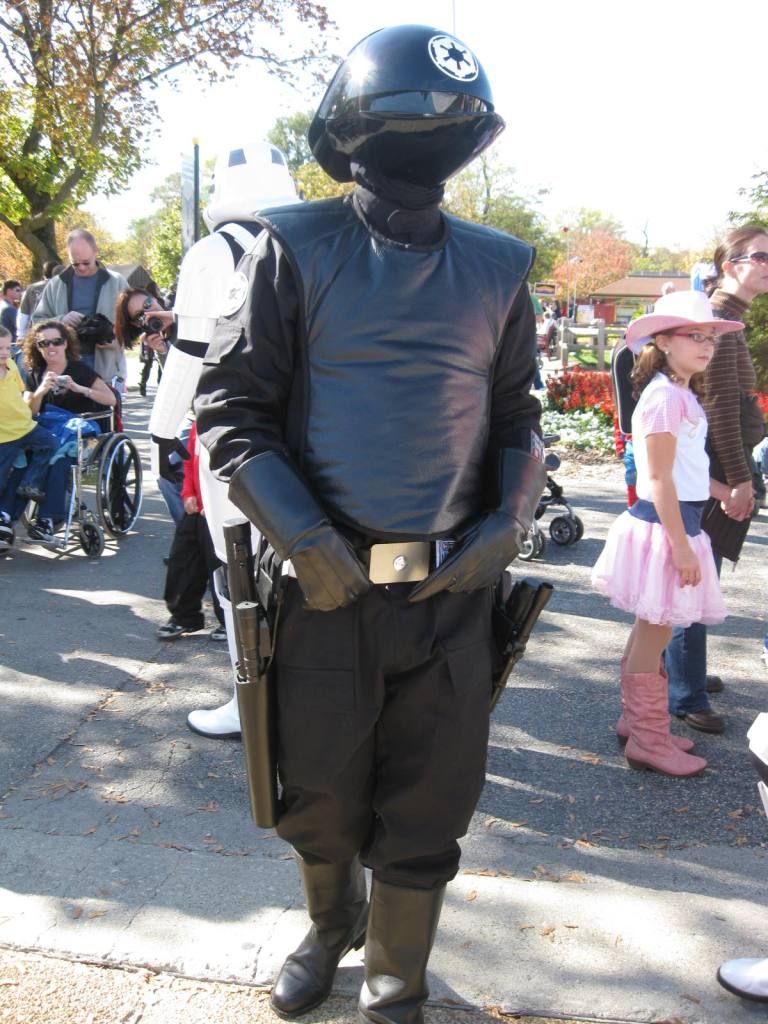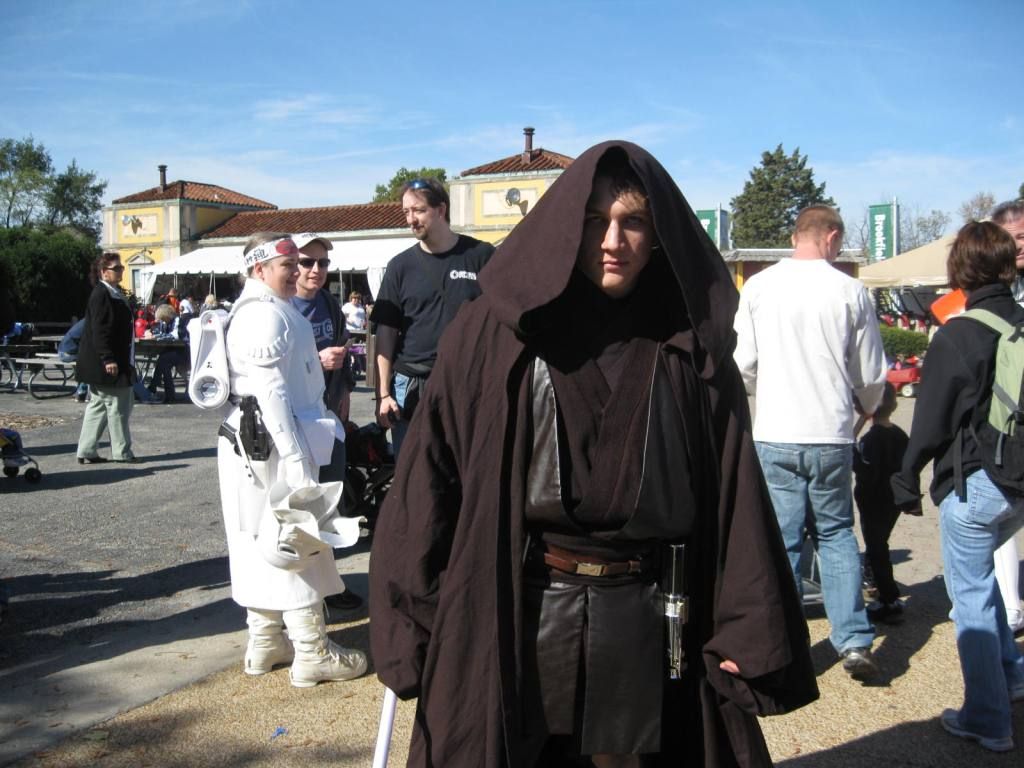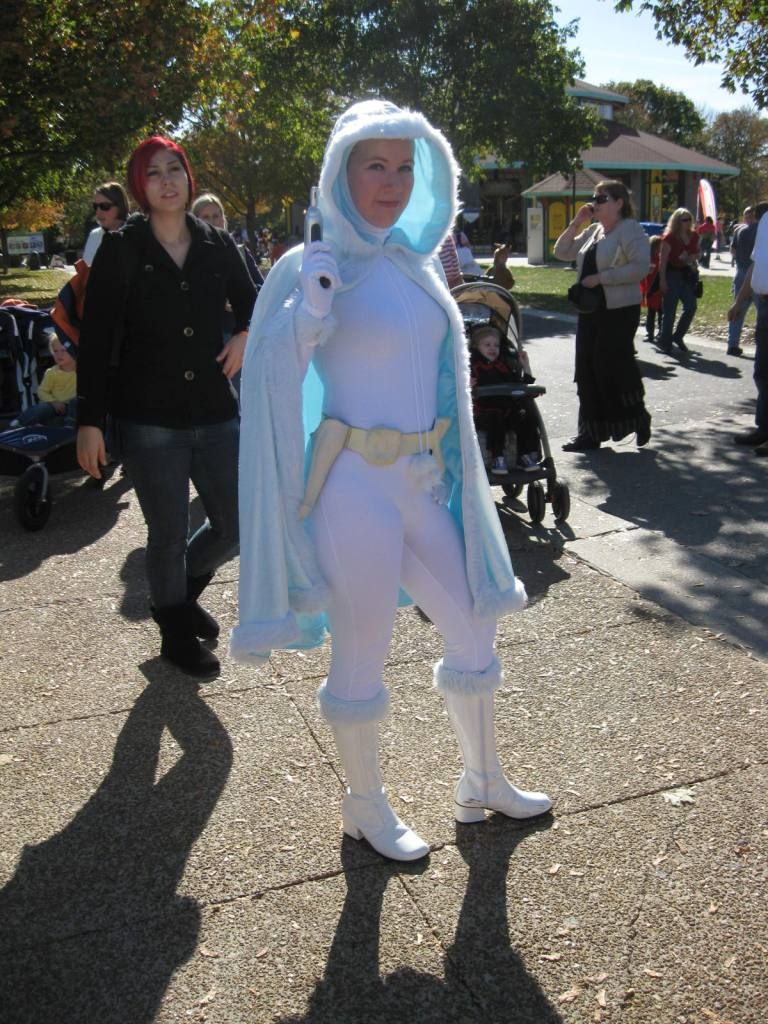 it was a long day...
no wonder we were tired..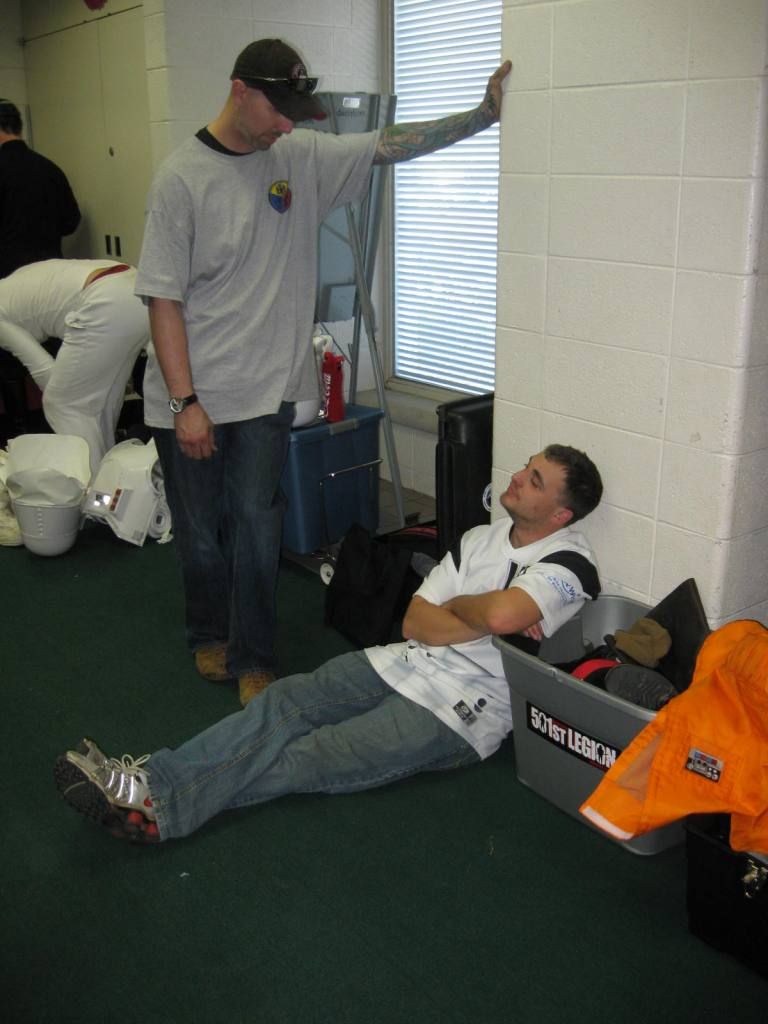 A few more of my photos:
http://s201.photobucket.com/albums/aa30 ... 0-17-2010/
Crix's Photos:
http://s622.photobucket.com/albums/tt30 ... 0/?start=0
Neil's Photos:
http://s959.photobucket.com/albums/ae72 ... 010-17-10/