The July visit brought a few new faces to our hospital troops: Ted and Michael! Thank you for your wonderful photos, Ted!
Troopers deployed:
Ted Ruler - 36285 - Tie Pilot
Scott Miller - 91110 - X-Wing Pilot
Michael Stoughton - 17294 - Wookiee
Jorge Medina - 74126 - Tie Pilot
Josh Smith - 43430 - Shadow Scout
Chris Stewart - 21470 - Storm trooper
Lydia Miller - TB12511 - Event Coordinator - did not attend.....stupid work.
Meet Reid. He is a very special little boy that we have seen during many of our visits. This visit we loaded him up with goodies because we didn't think we were going to be able to visit as he wasn't well enough to accept outside visitors. Turns out, he improved and was able to see some of his Star Wars buddies!
Ted's first CHOI troop!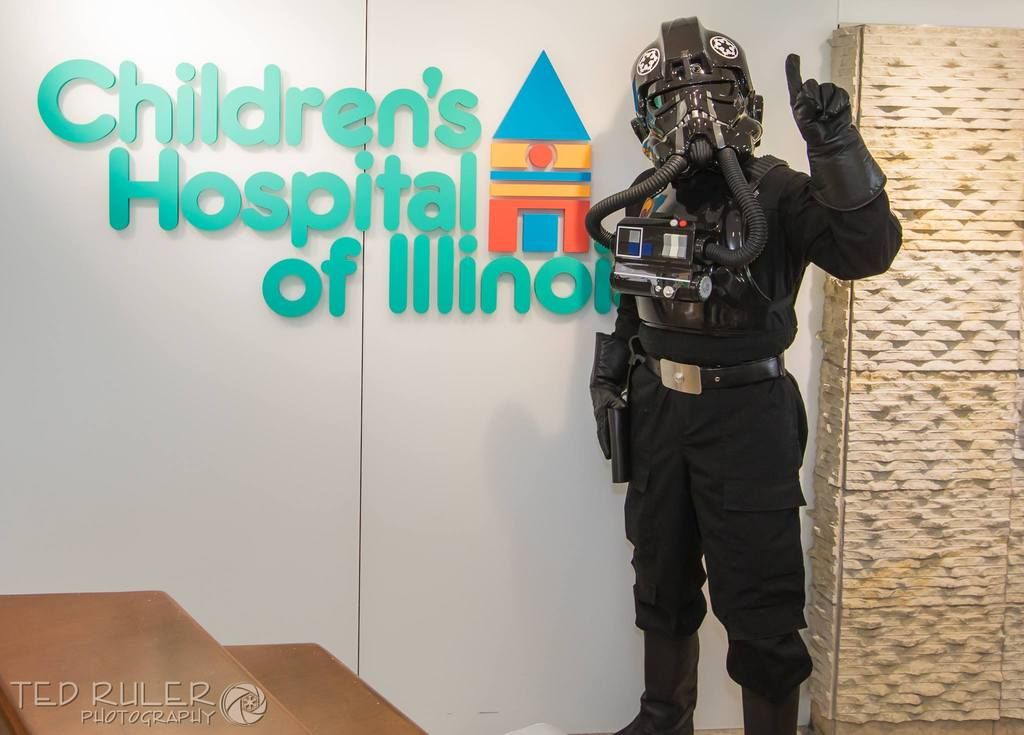 Michael's first CHOI troop!