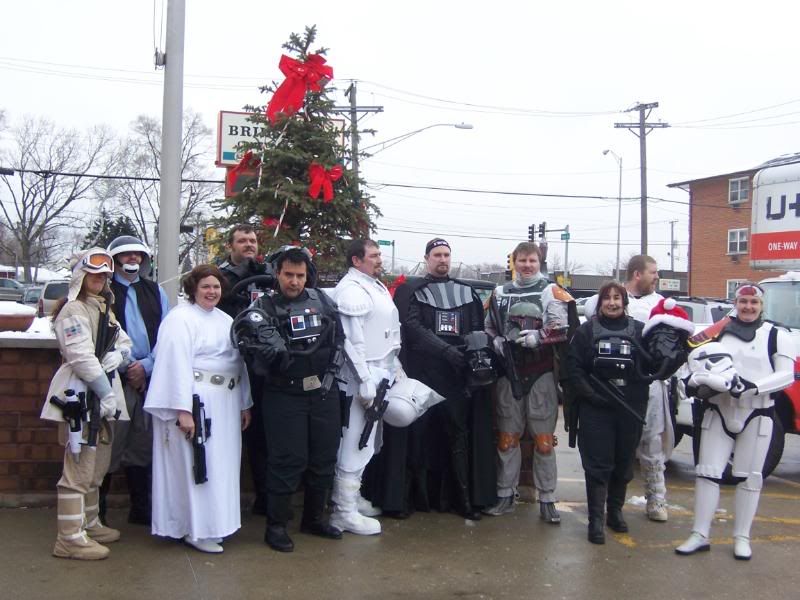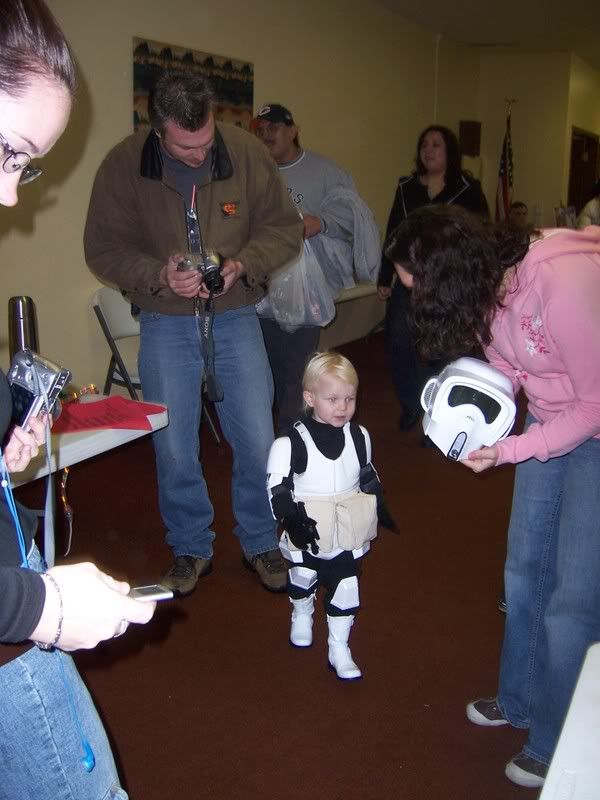 The MWG celebrated its 4 year attending the Toy Con Charity Toy Show yesterday (12-9-07).
ToyCon is held 4 times a year but the December show is always designated a charity show to benefit Children's Treasure Chest for Pediatric Oncology. CTCPO is a grassroots organization from Orland Park IL that provides toys for children undergoing cancer treatments. They also try to purchase gift cards for the older patients so that those children can purchase what they would like. Anyone who arrives with a new toy for this show gets in free and the toys donated to CTCPO. Our mission is to generate funds to go toward gift card purchases.
Children's Treasure Chest:
http://www.treasurechest.org/
Toy Con Charity Show:
http://www.toycontoyshow.homestead.com/ ... ducts.html
We are there to pose for photos for a donation to Children's Treasure Chest. Each year the donations rise a bit and early figures are that we raised around $270.00 this year.
Thanks go out to all of our participants who braved ice storms to get to Bridgeview. This outing is kind of like our annual pre-Christmas get together and is enjoyed by all of us who attend. Thanks to our friend Terry Mannix at Toy Con for inviting us back each year and for always making us feel very welcome and at home!
Participants (in no particular order)
SL1719 - Darth Vader -
Jason Patterson
TS1781 - Snowtrooper -
Rich Markle
TK9989 - Stormtrooper -
Kathy Van Beuningen
TI3127 - Tie Pilot -
Cheryl Whitaker
- RL/TJA
TS4071 - Tie Pilot -
Joe Macudzinski
BH3620 - Boba Fett -
Rudy Grasha
TI-1296 - Tie Pilot -
Joseph Flores
BH9397 - Rebel Fleet Trooper -
Augie Webster
- RL
TI4438 - Tie Pilot -
Ed Krzyzowski
TK1951 - Hoth Rebel Trooper -
Phyllis Schulte
- RL/TJA
Princess Leia -
Dee Culp
Thanks also to our support:
Ashlee Markle
Conor Markle
Thanks to Ashlee - I have lots of nice photos....Thanks as always Ashlee!
Photos and our special "Happy New Year" Greeting:
http://s201.photobucket.com/albums/aa30 ... 2012-9-07/
Rudy Grasha's photos:
http://s110.photobucket.com/albums/n114 ... inator=top
Kathy Van Beuningen's photos:
http://s25.photobucket.com/albums/c65/T ... oyCon2007/
Kim Webster's photos:
http://www.flickr.com/photos/13169992@N ... 415891518/
Cheryl Whitaker's photos:
http://s180.photobucket.com/albums/x273 ... inator=top