October 31st, Yesterday, my second Event at the Starwars exhibit, at the Museum of Science & Industry.
This time, there were only 6 of us, and we REALLY got mobbed by unruley kids. This time a NON-Special Event troop was allowed in the exhibit.
The Museum had us floating between three areas this time, Downstairs by the ticket booths, upstairs in front of the exhibit, and inside the exhibit, when the mob got too much, we just ducked inside the exhibit, at one time right before we went to pack up, we were surrounded by something like 200 kids, and maybe five adults to keep the ravenous dogs at bay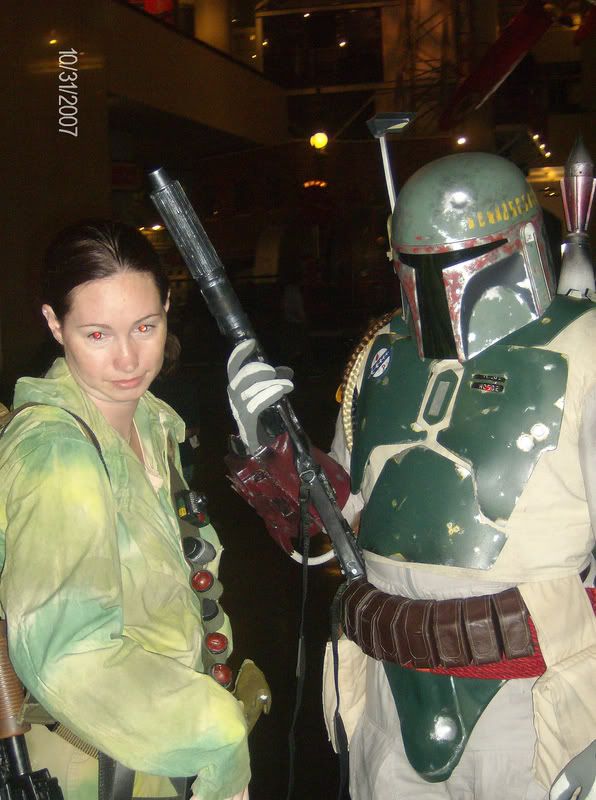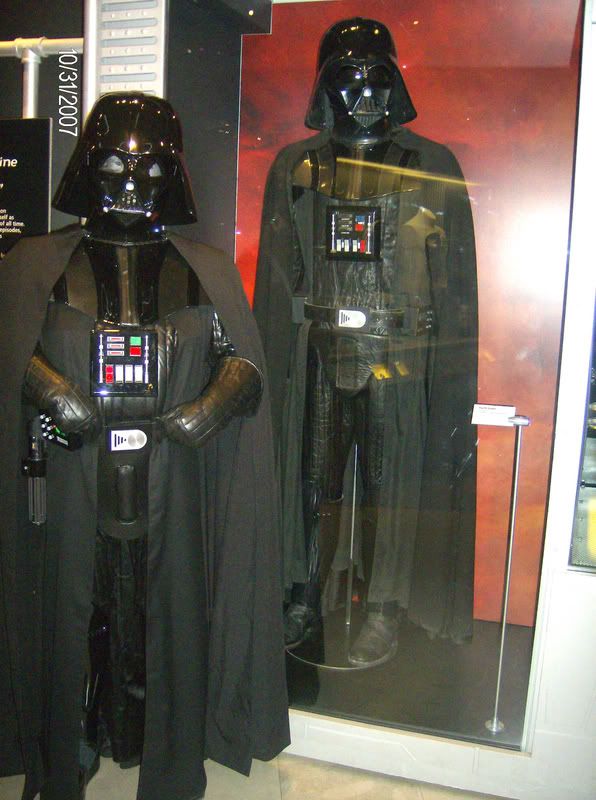 I felt like the diplay Vader was looking at me here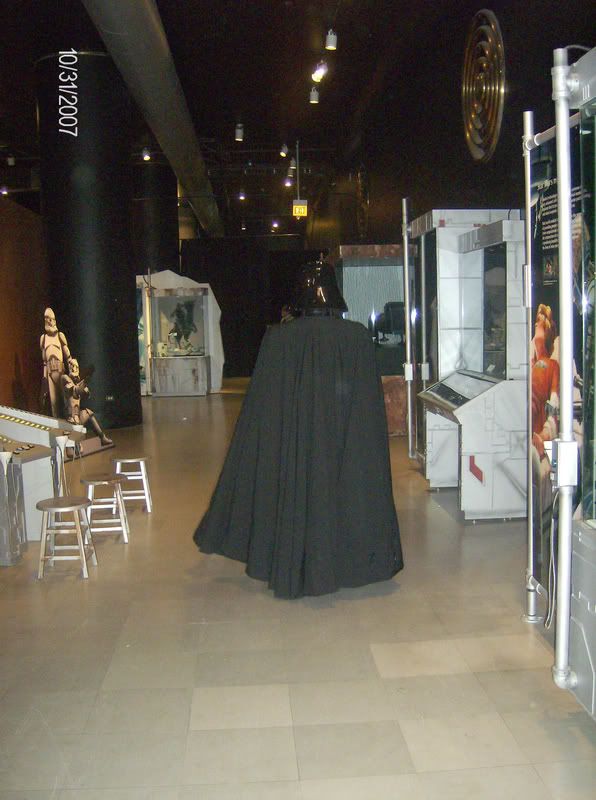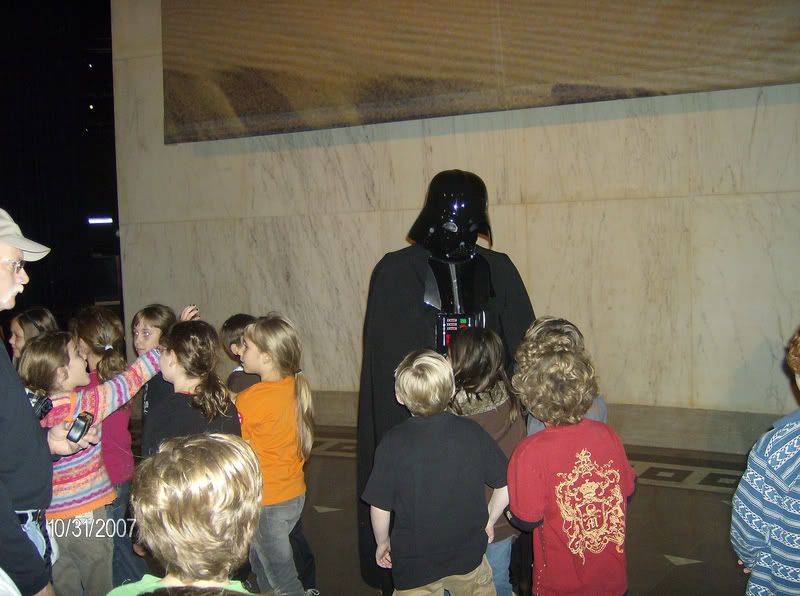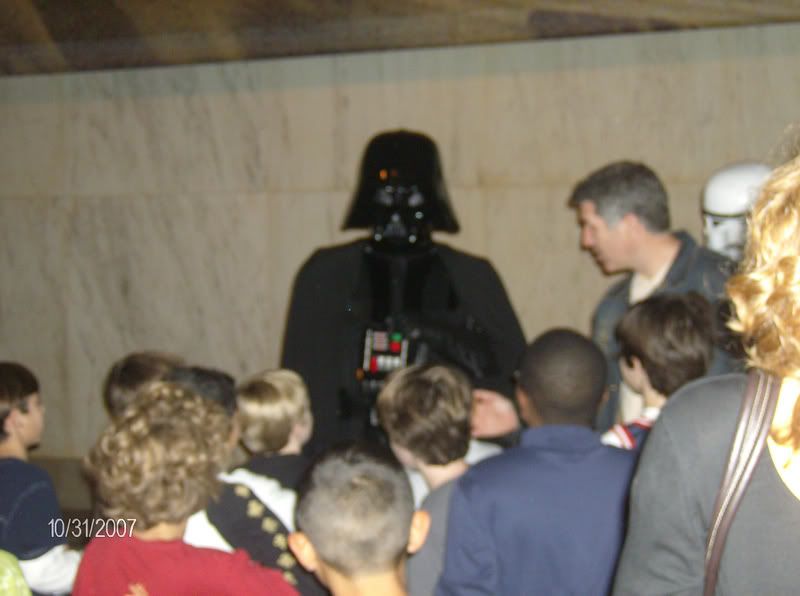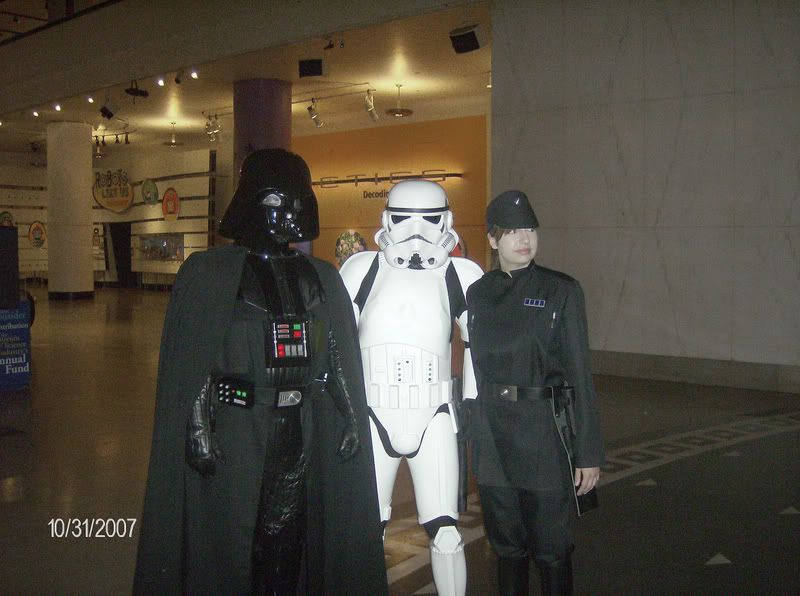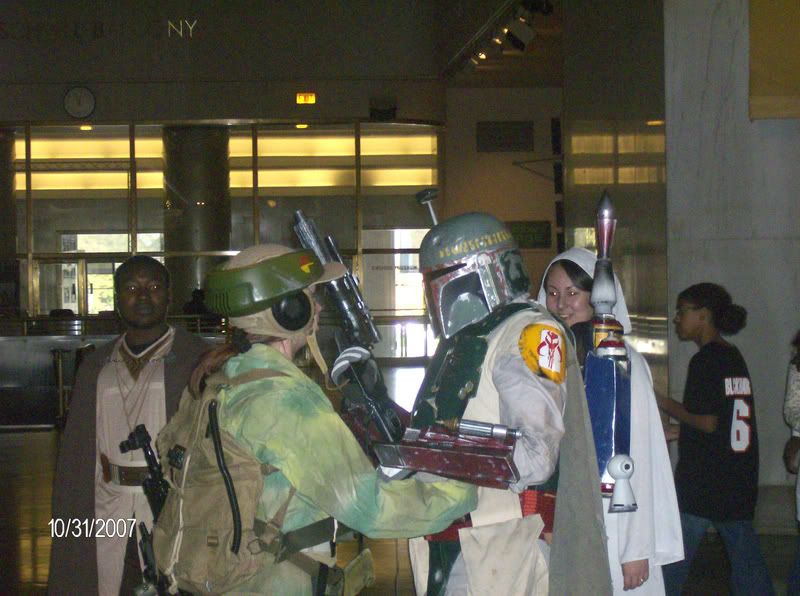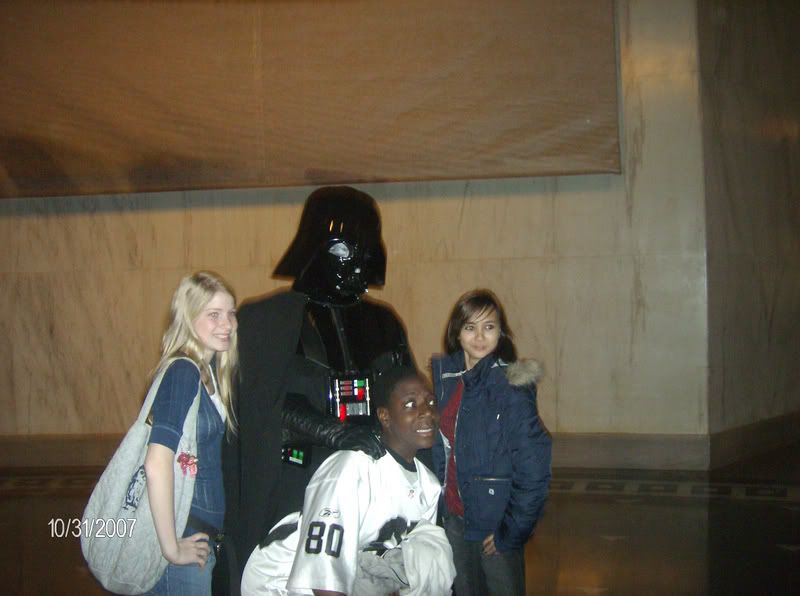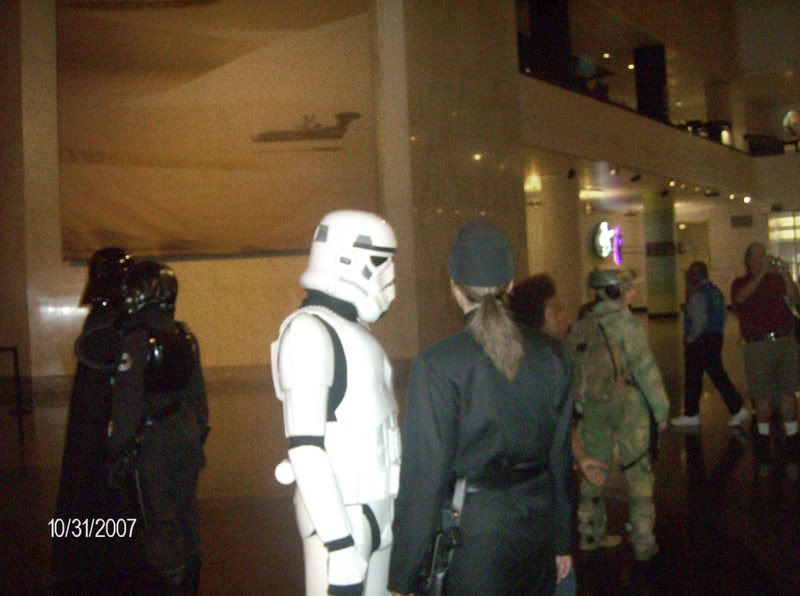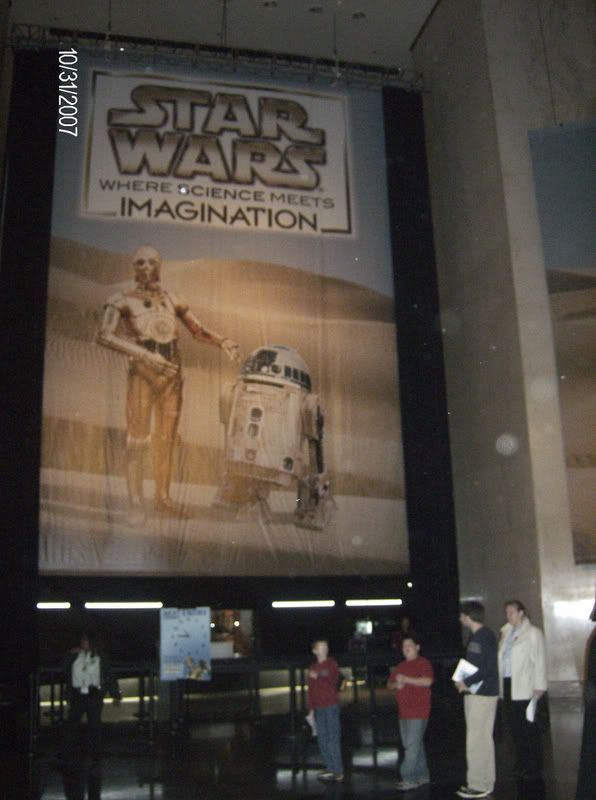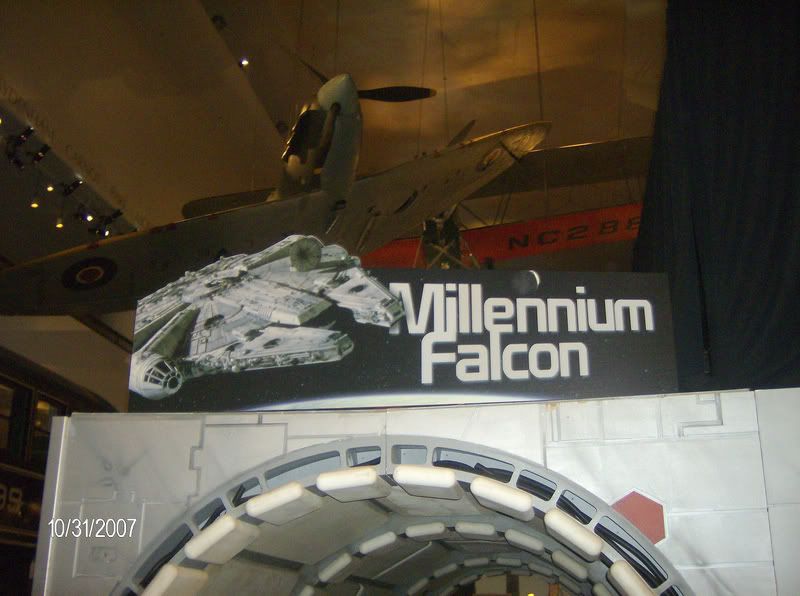 This is one of the Museum employees, they gave him, and another employee the cheap costumes that they sell in the gift shop, to "Mingle" with us...Ha!!!
you could easily spot the difference. His belt, and food capsules are silk screened.
The other non costumed employees were calling him Lando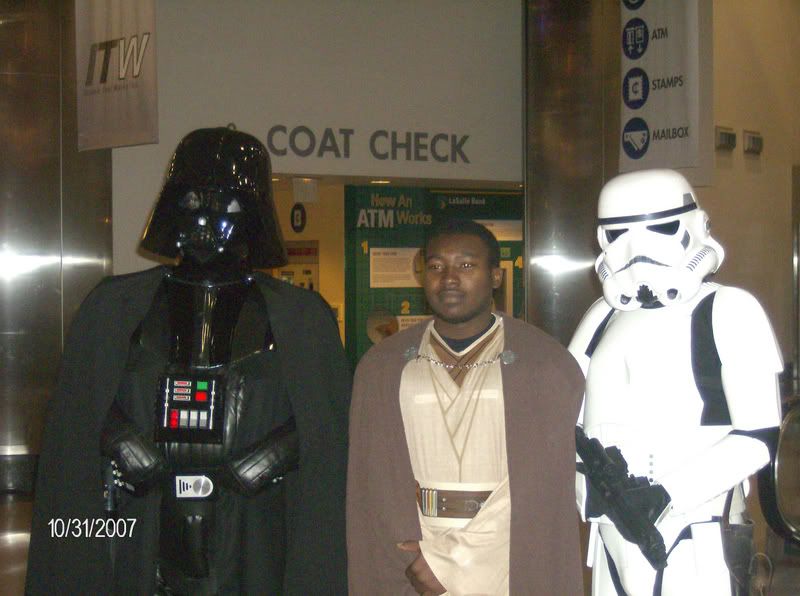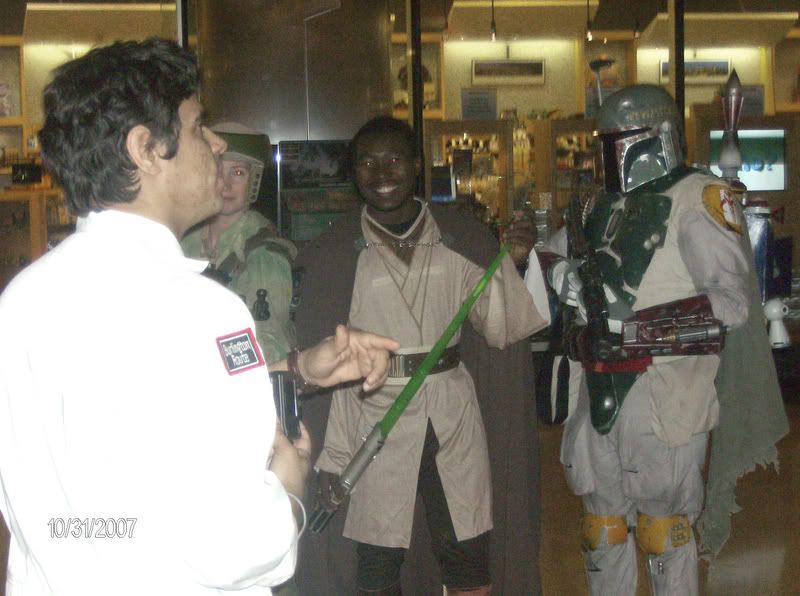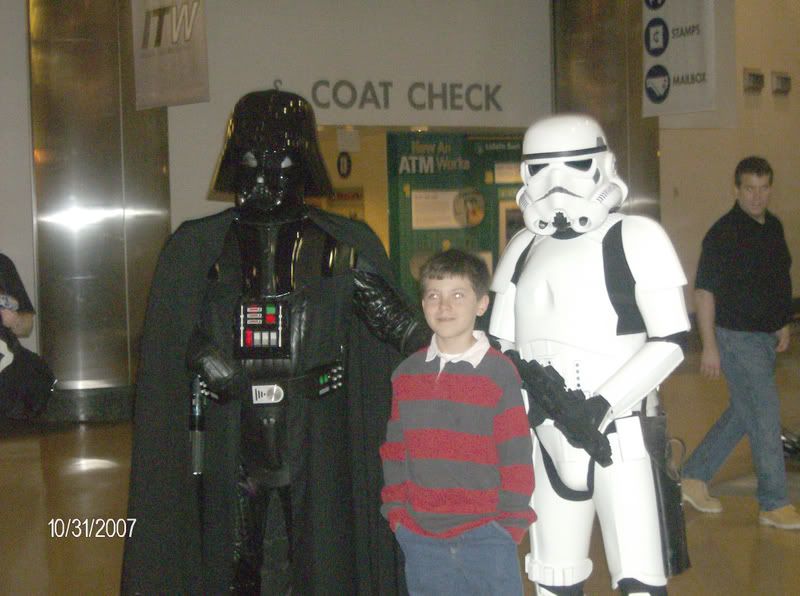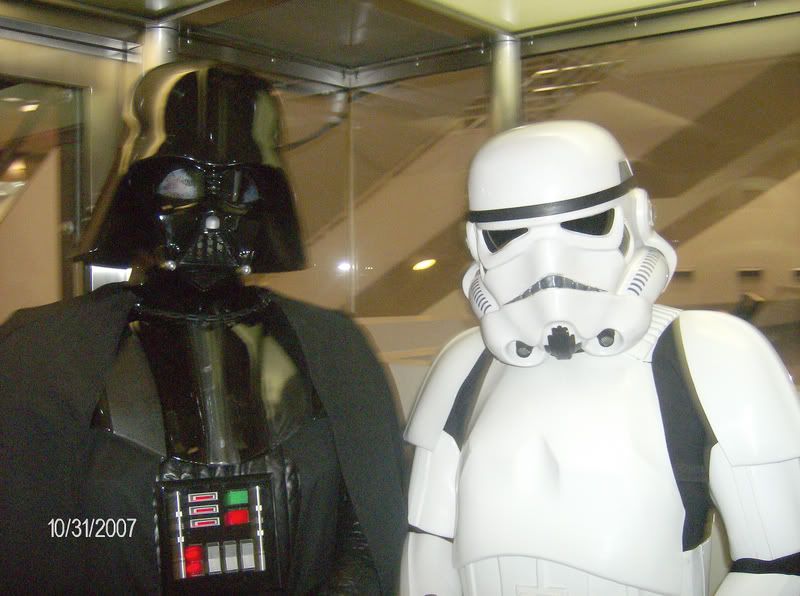 The woman in charge seemed to want little or nothing to do with us, she had us haul our gear up stairs, instead of using the freight elevator
when we all went upstairs in the break / changing area, she appeared to tell us there was coffee, and mini muffins for our "enjoyment", I was glad that being something like 80 degrees in the museum, I didn't have to drink hot coffeee, and I had brought a cooler with some cold pepsi
List of participants via the interest thread
Boba Fett (Augie Webster) BH-9397
Darth Vader (Patrick Engle) SL-6312
Vader handler (Kristin Carlson) -
Stormtrooper (Geoff Adams) TK-7708
Imperial Officer (Katie Thomas)
Tie Pilot (Vicki Silva) TI-7118
Ben Kenobi (Lionel Bottari)-
Endor Rebel Trooper (Kim Webster)-
Hope You all Enjoyed! Link to the Album Here =
http://s85.photobucket.com/albums/k49/D ... t/MSI%202/