On Saturday, October 13, 2007 members of the Midwest Garrison's Michigan Squad and the Rebel Legion's Midwest Base assisted the local charity CARE House with their annual black-tie Merry-Go-Round benefit dinner. This year's theme was "Hollywood Nights". Both costuming groups have helped raise money for CARE House in the past (
http://www.blastylava.com/Gallery/costu ... /index.htm
) and the charity jumped at the idea of having us add atmosphere to Merry-Go-Round.
CARE House
http://www.carehouse.org/
is the Home of the Child Abuse and Neglect Council of Oakland County. Here is what they provide from their website:
CARE House is a safe place where a child's voice is heard and healing begins. CARE House was established to enhance the sensitivity and responsiveness of the child welfare system, minimizing the impact of trauma and providing vital therapeutic services for children and families.
At CARE House, the following services are provided to child victims of sexual abuse and severe physical abuse and neglect:

• Crisis counseling
• Forensic interviewing using a multi-disciplinary team approach
• Individual and group therapy
• Court advocacy and orientation

The CARE House Intervention and Treatment Program provides the community with a multi-disciplinary team approach to the problem of child abuse, as well as a safe environment for the child victim to be heard and ongoing support for abused children and their non-offending family members.
The event was held in upscale Birmingham, Michigan at the luxurious Townsend Hotel (Top 100 five star hotels in USA). The benefit included dinner at $250-325 a plate, silent and live auctions, and dancing. The total raised during the evening was an astounding $259,900! The costumers welcomed guests at the main entrance, posed for photos, and stood guard at the auction tables.
Those attending were:
Jon Leopold- TK-5037- Stormtrooper
Rob Brang- TK-2280- Stormtrooper
Chris Balk- TK-7275- Stormtrooper
Scott Withers- TK-1491- Stormtrooper
Martin Pondell- TK-5750- TIE Pilot
Julie Balk- ID-7344- Officer
Diana Furget- ID-8220- Officer
Dave Gates- BH-8875- Boba Fett
Paul Spranger- Jedi
Rob Hawthorne- Jedi
Steve Sindlinger- Jedi
Photos and video provided by TK-2280 and ID-8220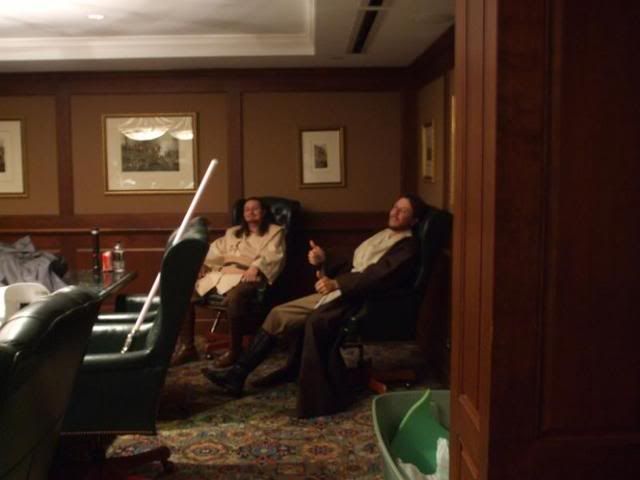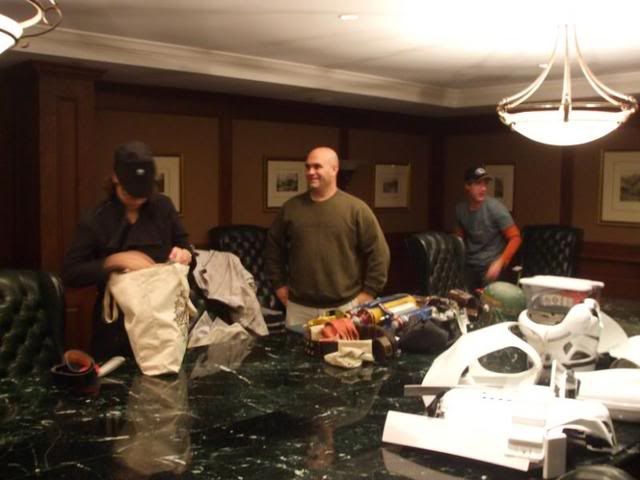 Crow Busts a move