The second annual Cal City Armor Party is in the bag and I do believe we all had a great time.At the least,we all ate good!
Last year we went a solid twelve hours.I was hoping to beat that this year,and we did.By two and a half hours!
First in the door was dadvader at 1:40 PM.Last to leave were Joseph and Steve at 4:04 AM.
In between chowing down and BS'ing,we actually got some stuff done.Rich worked on his Snowie bucket and Scott put the finishing touches on his Imperial Gunner helmet and belt.We then shot his submission photos.
Rudy breezed in for some dirty rice.
Steve started drilling out the eyes and frown on a nice resin TK bucket.
I fired up the grill twice to make sure we had plenty of eats while Cherri already had the appetizers,side dish and dessert ready to go.The burgers and banana pudding seemed to be a hit.
Pat stopped by and got to wrenching on his Vader electronics.
Eventually the whine of the drill and dremel died down and we got to shootin' the breeze.Next thing you know,it's midnight and Steve launched into some ghost stories.That really kicked ass.
After a few more hours,Steve and Joseph headed home and I got to cleaning up a bit.
I'd like to thank you guys for coming over.I had a blast and hope you did too.
Troops on hand for this AP:
4026 Cherri Krzyzowski
4438 Ed Krzyzowski
1296 Joseph Flores
6312 Patrick Engel
1781 Rich Markle
3052 Steve Szyndrowski
6773 Scott Goebel
3446 Neil Auer
3620 Rudy Grasha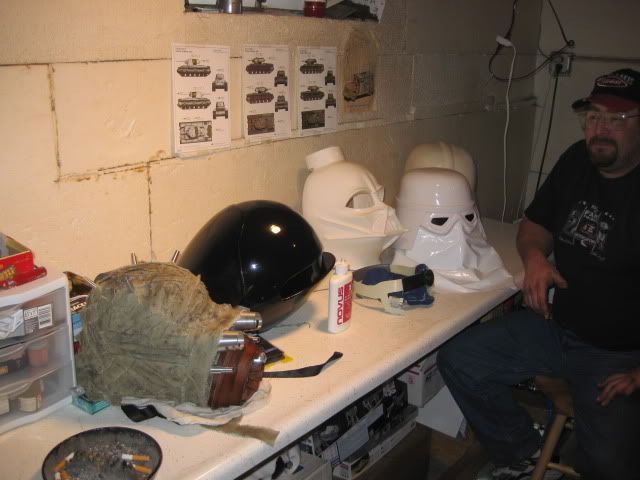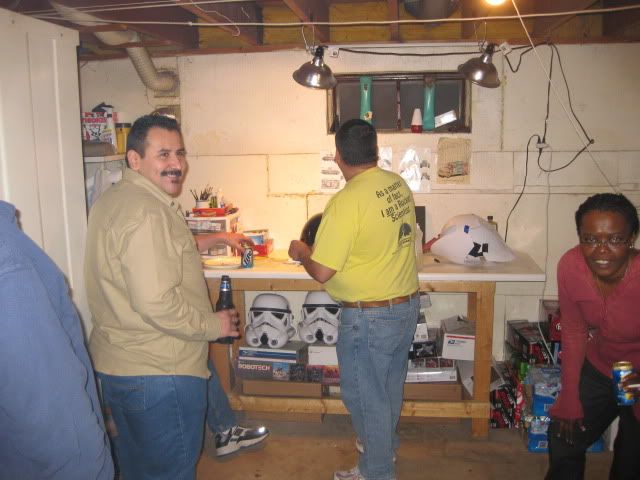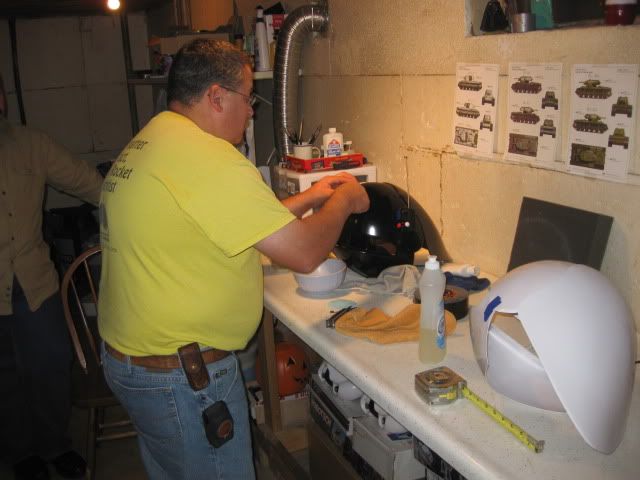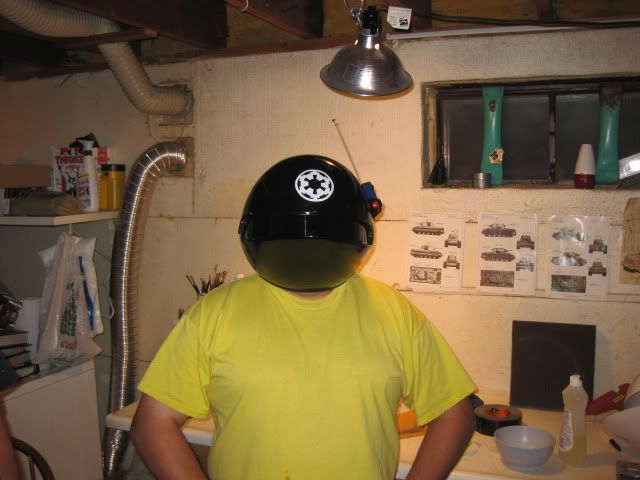 Gotta clean out the bucket before trying it on!Instant grey!