A request was made for a few troops to attend Matthew's 8th birthday party through a co-worker of 4026.As this was the first day of our vacation,we said we'd be able to make it.I got in touch with Matthew's father to hammer out the details.
We showed up today at the Oak Brook Terrace Park District around 3pm and were ready to go at 3:30.
We made our entrance to the Star Wars theme,and presented the Birthday Boy with a choice of gifts .He chose the Assasin Droid IG-86.Two Clone Trooper figures were given to the winners of several games of 'musical chairs' which immediately followed.
Just to make sure everybody got something,we then passed out bags of tats and candy to all the kids present,compliments of the Midwest Garrison.
We then broke out a few Stormtrooper helmets for the kids to try on.As usual,the buckets proved to be quite popular.
Before taking our leave of these fine citizens of The Empire,Matthew's parents (two extremely nice people,btw) presented us with a check for $50 payable to the American Cancer Society.
From what 4026 was told,Matthew didn't believe we would make it to the party.I'm very glad we didn't disappoint him.Happy Birthday,dude!
Troops on hand for this event:
TI4026
DZ4438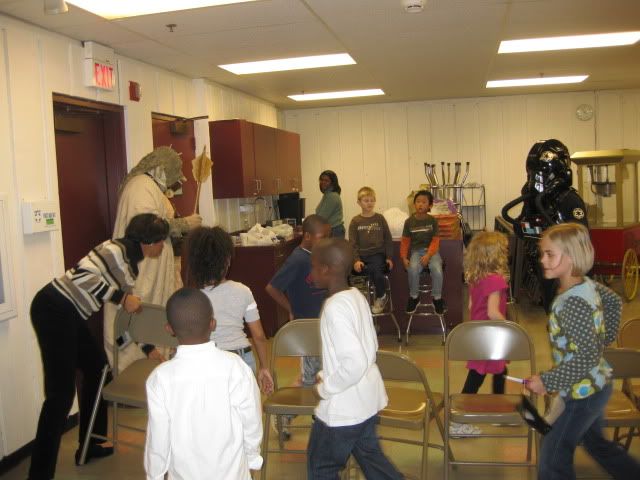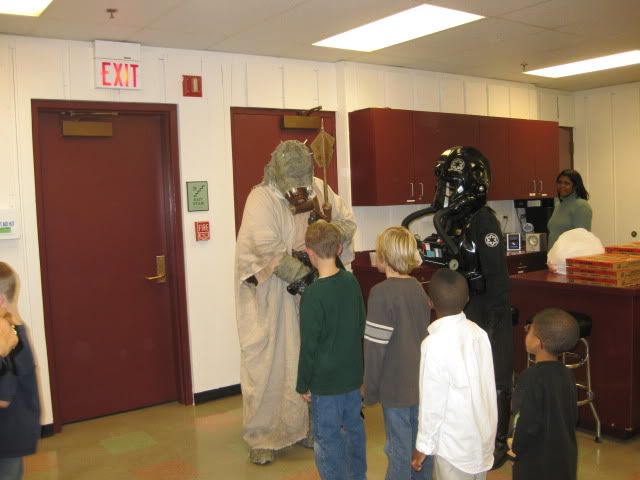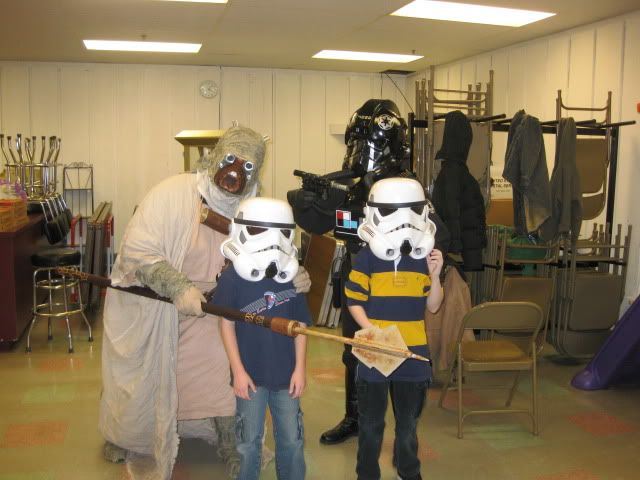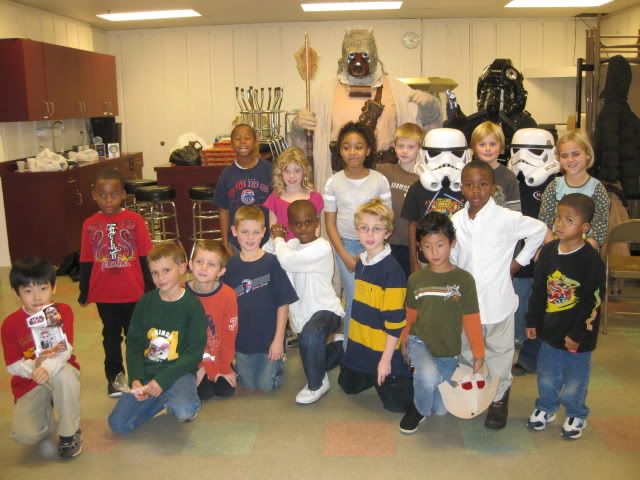 More pics:
http://s386.photobucket.com/albums/oo309/TI4438/
And a quick vid:
http://s386.photobucket.com/albums/oo30 ... 003-54.flv