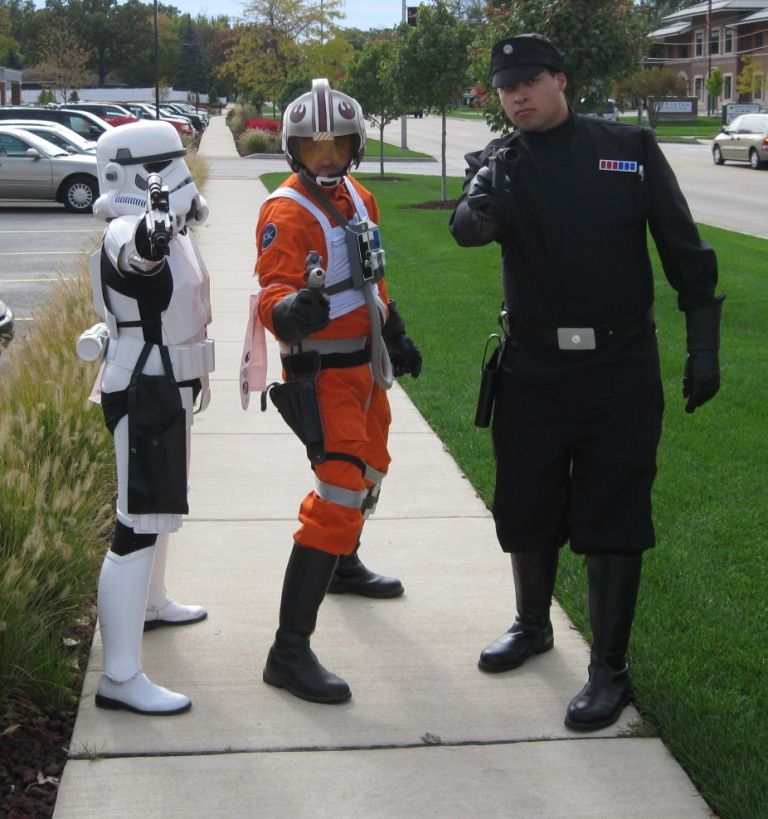 It was a rather bizzarre day in Mokena as we set up a last donation station for our Making Strides Against Breast Cancer walk coming up next Sunday....but in the end...we took in $120.00 for the MSABC team.
We operated out of the parking lot at Berkots grocery store. We got a LOT of beeping and waving and some cars of kids stopped by for photos and to donate.
We did have one man who saw the item in the paper and came by to purchase an armband.
We had an Imperial bucket and a Rebel bucket....the Rebels were winning...but Steve cheated and threw in extra money into the Empire bucket...
but...
all in good fun...
and all for a good cause.
At one point Crix and I walked down the block to the Firestation that was having an Open House and we got $20.00 off of the Mayor of Mokena...he gave $10.00 each to the Empire and the Rebellion...you can tell he is a politician.....
At any rate...
thanks to our Participants..
the few...
the proud...
the downright crazy!
Steve Szyndrowski- ID-3052
Thomas "Crix" Turner - X-Wing Pilot
Phyllis Schulte - TK1951