As with locations all over the country, the new DK Publication on "Star Wars" Legos arrived in LaGrange IL right on time.
As zero hour approached all of the seats in the Special Events area were filled and the entire area behind and on all sides was filled to standing room only with some folks left to peering over the bookcases from the sidelines.
Before the event started I hung around the area awhile (I was still in my Jedi costume from the Pottery Barn event I had just come from) and found a young lady and her dad looking over the new book. Speaking to them I found out that this young lady (around 9 or 10 years old) and all of her friends were HUGE "Clone Wars" fans and gather each Friday night to watch the latest episode on Cartoon Network. They never miss an episode.
We promptly made our entrance shortly after 2:00 PM and Kristin Sohacki of Borders led off the festivities with a costume contest for kids who might have brought their costumes along. Then one of the other Borders employees led a Trivia question challenge with prizes for the winners. After that she had questions for us as members of the 501st. Thanks to Jessi Tampa for answering all of the questions regarding the 501st for our helmeted members. Then the floor was opened up for questions to Jessi.
Lastly, everyone was invited for photos and autographs.
Thanks to all of our troops that were able to come. Special thanks to
Remo
for also doing a "double header" as he also did the Pottery Barn event right before this one.
Thanks also to
Jessi Tampa
for all of the tasks of support.
and
lastly to
"Zombie Bunny"
(Rob Hamilton's better half) for taking mostly all of the photos that I have to offer....manning the cameras of others can be a pain...so I thank you very much.
PARTICIPANTS:
Darth Vader: Jim Tampa SL1020
Stormtrooper: Mark VanSlyke - TK8063 - Rebel Legion
Snowtrooper: Joe Flores - TS1296
Tie Pilot: Mike Riemma - TI1659
Biker Scout: Robert Hamilton TB-8310
Jedi: Phyllis Schulte - TK1951 - Rebel Legion - The Jedi Assembly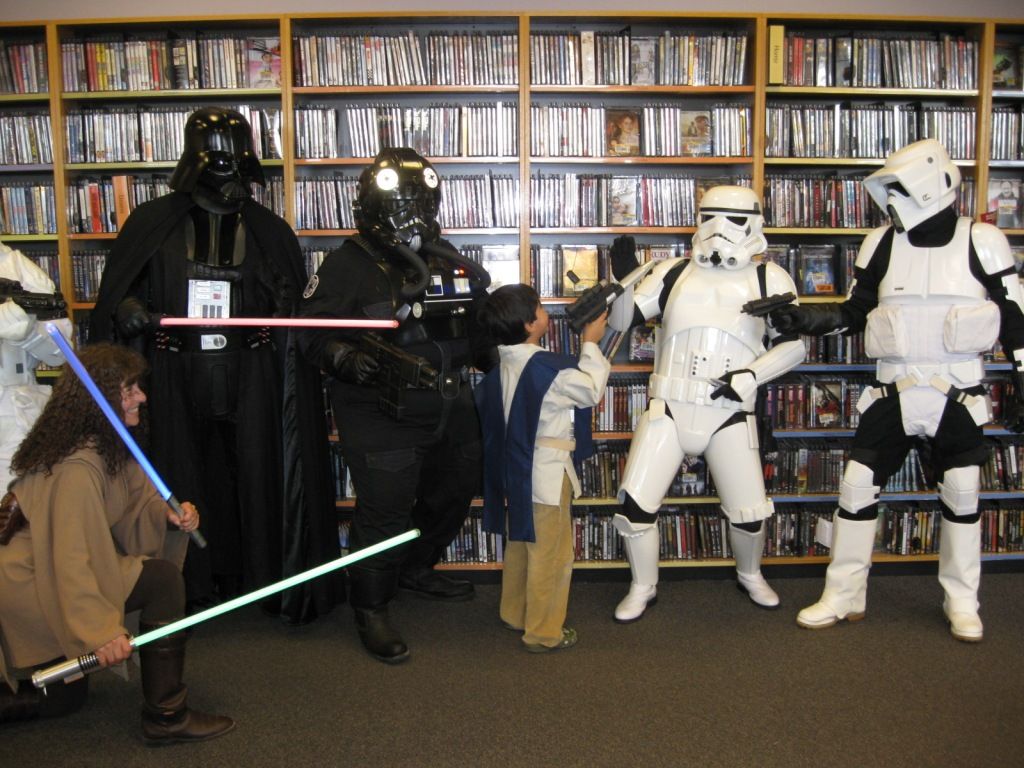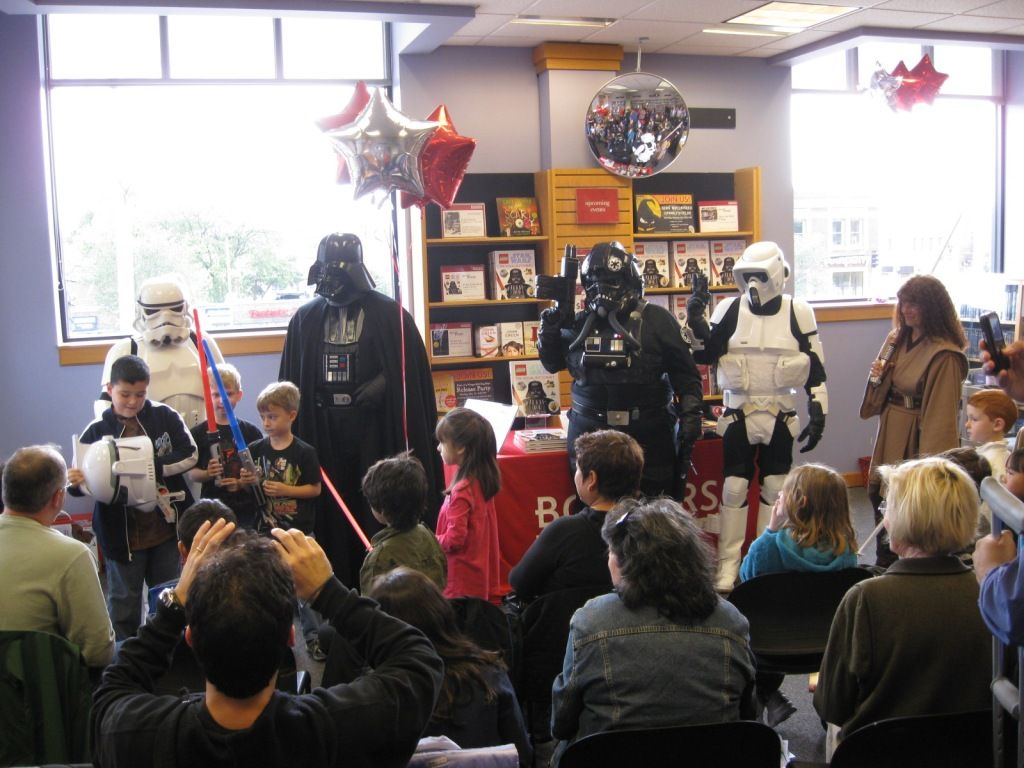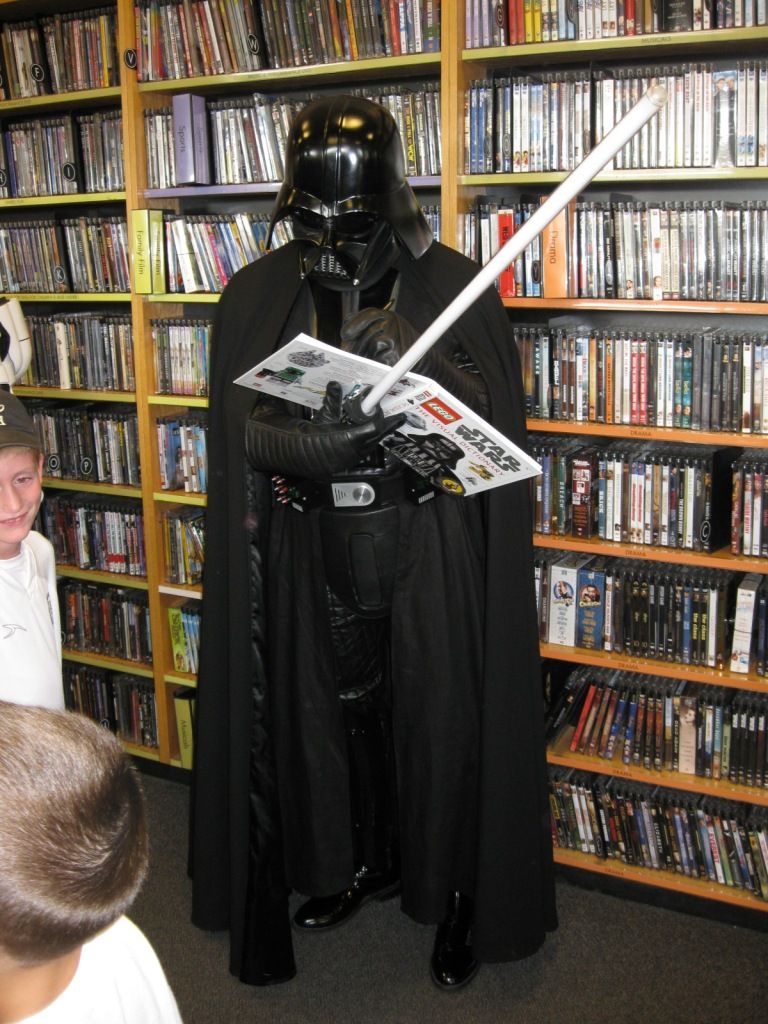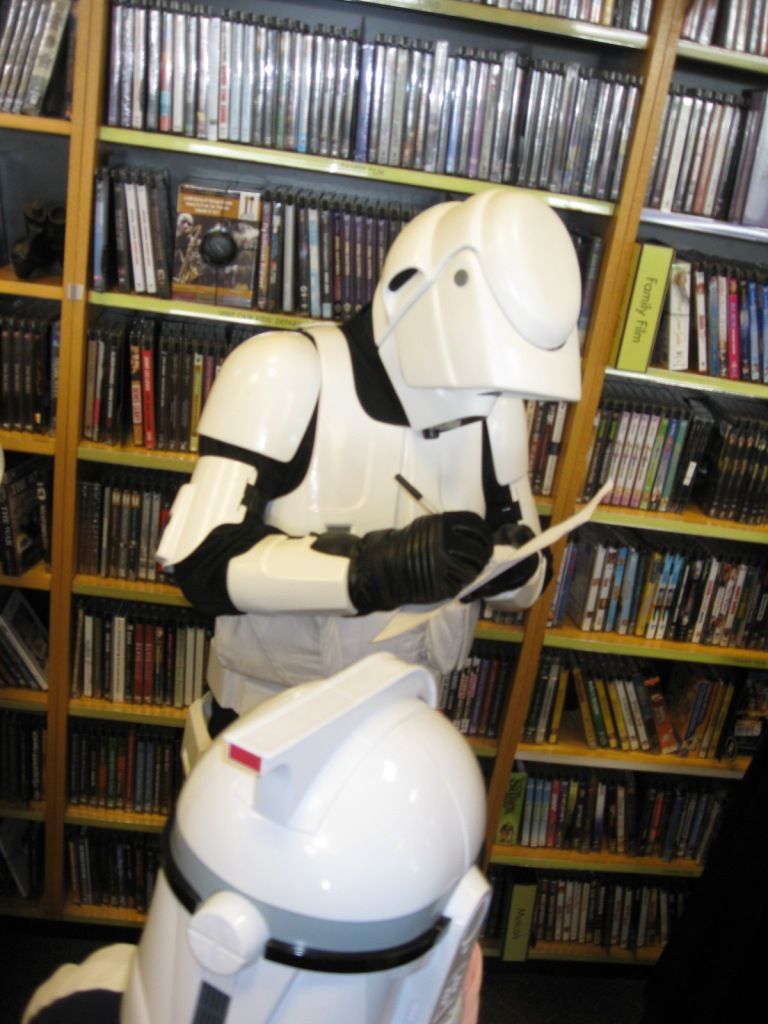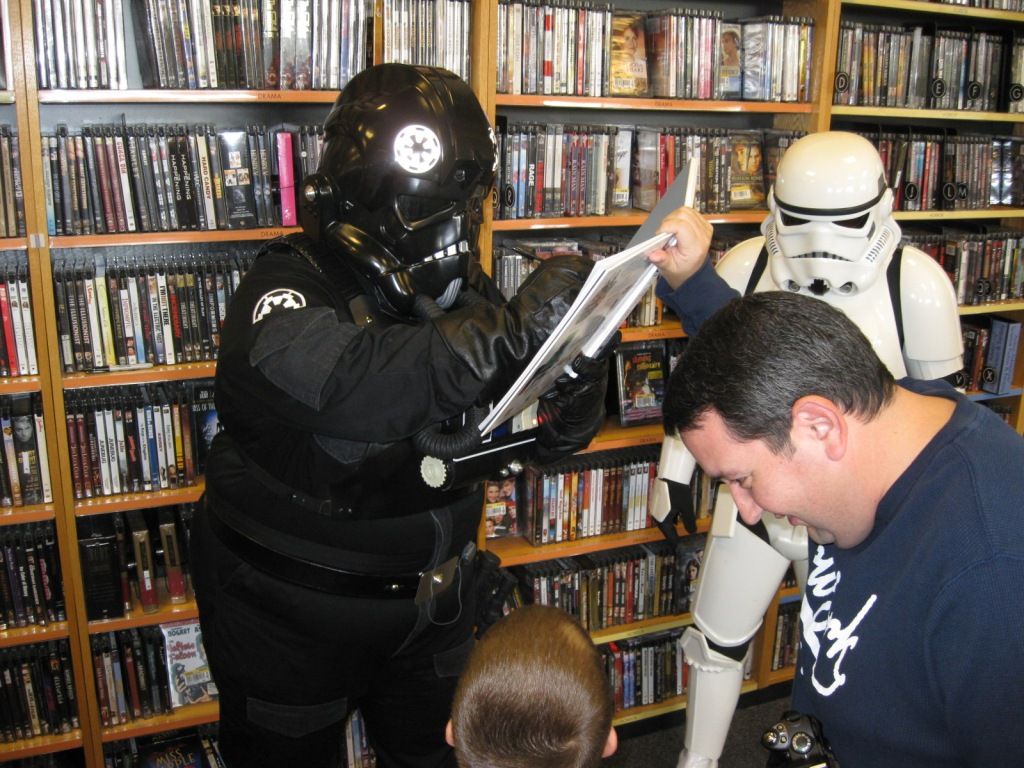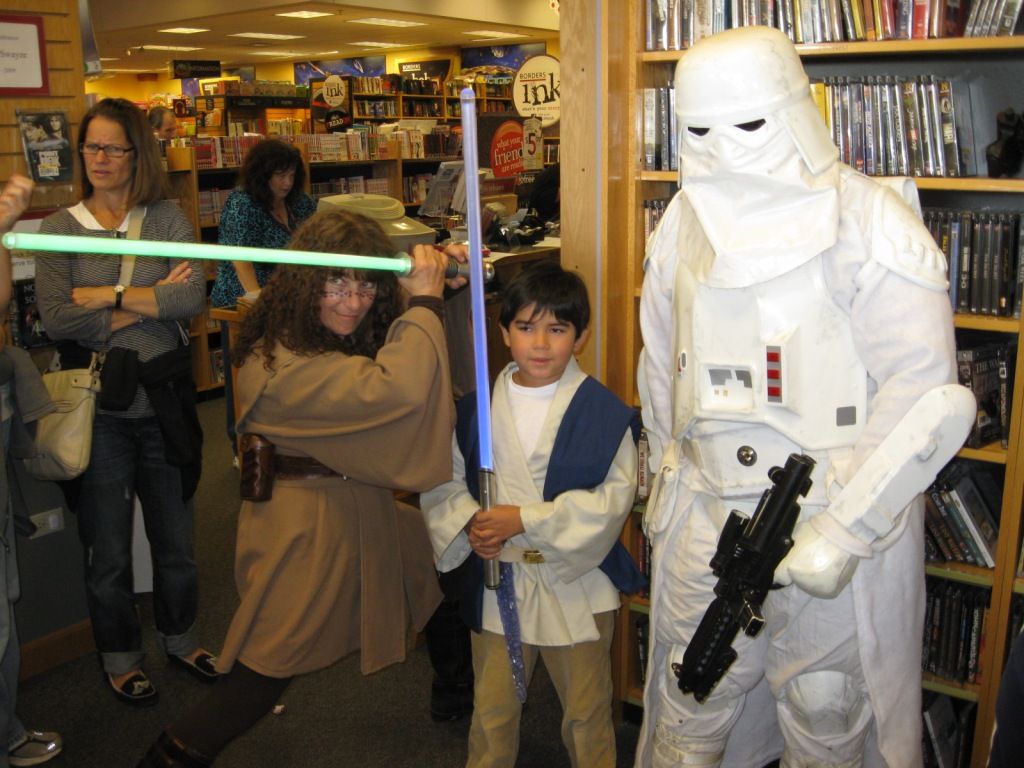 More Photos:
http://s201.photobucket.com/albums/aa30 ... 9/?start=0