Well what was initially supposed to just be an open invitation for my fellow troopers to come out and watch the bar olympics turned into a fun troop for all that attended.
After clearing it with my managers, I was able to get the ok for us to suit up before the bar championships to give people the opportunity to get their pictures taken with us for a $5 donation to Make-A-Wish, which was Friday's chosen charity for the entire event as well.
I am happy to say that overall the entire day netted a donation to M-A-W of about $1500. Over $200 of that came just from the pictures, with more than a few parents donating more than $5. Everyone, from the employees to the guests, loved having us and were extremely appreciative.
Once the "troop" was over, we moved on to the performance event for myelf and my other bartenders. Everyone did fantastic there and I was proud of my staff, especially considering how many of them have been bartending a year or less. I did end up winning, and could not have done it without the moral support of the troops that came out to cheer me on and buy the drinks I auctioned off (yes, Steve, I am looking at you!).
I hope everyone had a great time, and as for me, it's on to regionals in Bolingbrook, IL sometime towards the end of next month... I'll post up about that one when I have more concrete details.
Attending were:
Aimee Jorgenson - TB-0101
Joe Rivera - CC-3166
Cheryl Whitaker - TB-3127
Chris Shwarz - TB-9442
Steve Szyndrowski- ID-3052
James Norman - TK-8114
Patrick Higgins - TC-3697
And also thank you to Crix, Earl (River's friend), and Steve's girlfriend for coming out... it was awesome seeing everyone there.
Here is a couple of my favorite group shots from the event: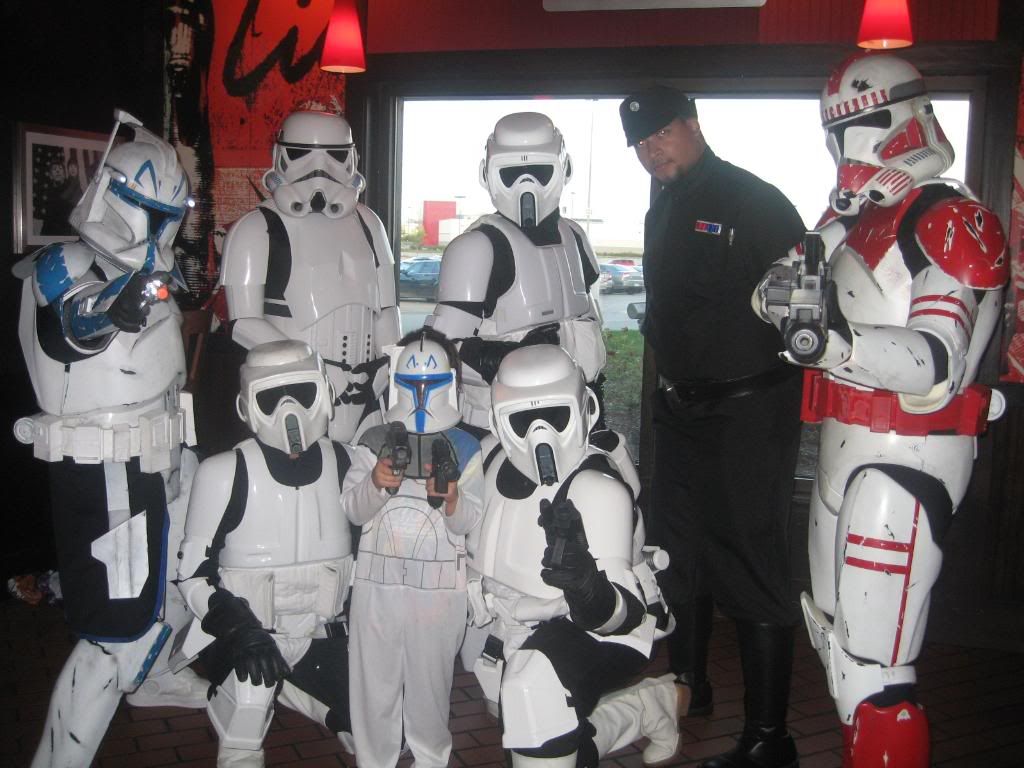 The rest can be found here:
http://s58.photobucket.com/albums/g264/ ... /?newest=1
I don't have any pictures of the competition, but anyone else who does, feel free to post the links here
Thanks again Everyone!