Well after a meeting in June between myself, Aimee, and the Manager of Children's Services at Children's Memorial Hospital, we were able to set up a date for our first of what should be quarterly visits to Children's Memorial Hospital. Today we made our first visit to the hospital and it went really well.
First, attending were:
PQ Higgins TC-3697 (Shock Trooper)
Aimee Jorgenson TB-0101 (Biker Scout)
Joe Rivera CC-3166 (Captain Rex)
Rich Markle SL-1781 (Darth Vader)
Neil Auer TK-3446 (Photographer/Support)
Special thanks to Neil for driving River and Aimee out and for coming out to the troop to just help and do photos.
Once we were all set and dressed we went out into the main area of the room for the kids to see us and be able to get photos taken with us. Even though there wasn't a large number of children there, the ones that were there seemed pretty excited to have us there. (With the exception of some really little ones!) After a bit of photography we were given the opportunity to mingle with the kids, talk with them, etc. Some worked on crafts, some played with toys, and some were playing video games.
One child in particular seemed particularly happy to have a chance to play Lego Star Wars with Captain Rex. After an hour and a half or so things started winding down, so we called it a day. All in all we made a good impression and they are looking forward to having us back. One of the staff apparently knows my contact at another children's hospital that I set up a visit for, Advocate Hope. She said she would pass along her praises of our visit to Children's Memorial.
Thanks so much to Aimee for coming with me to the initial meeting... it made it easier to know that there was someone there who has been with the garrison a lot longer than I, Rich for making the drive from Indiana to make sure we had a Vader for this, River for coming out and really being great with the kids, and again, to Neil, for coming out even though it was not in a costume... the next one we do that you can attend, you have a spot reserved sir...
Here are some photos from the event: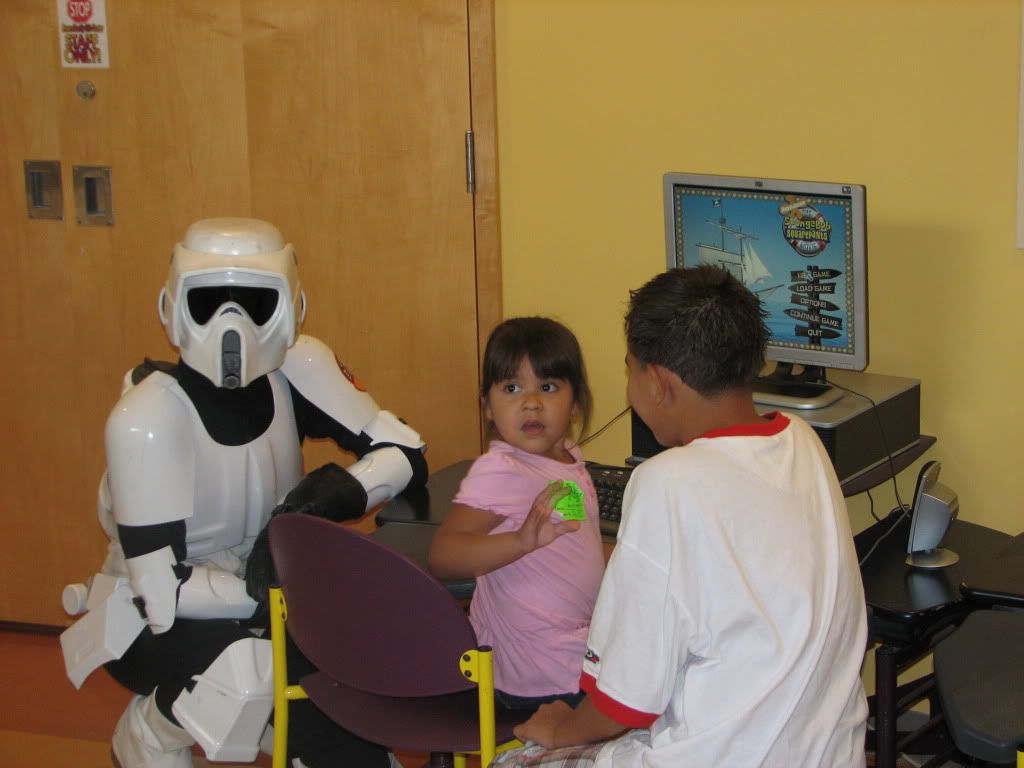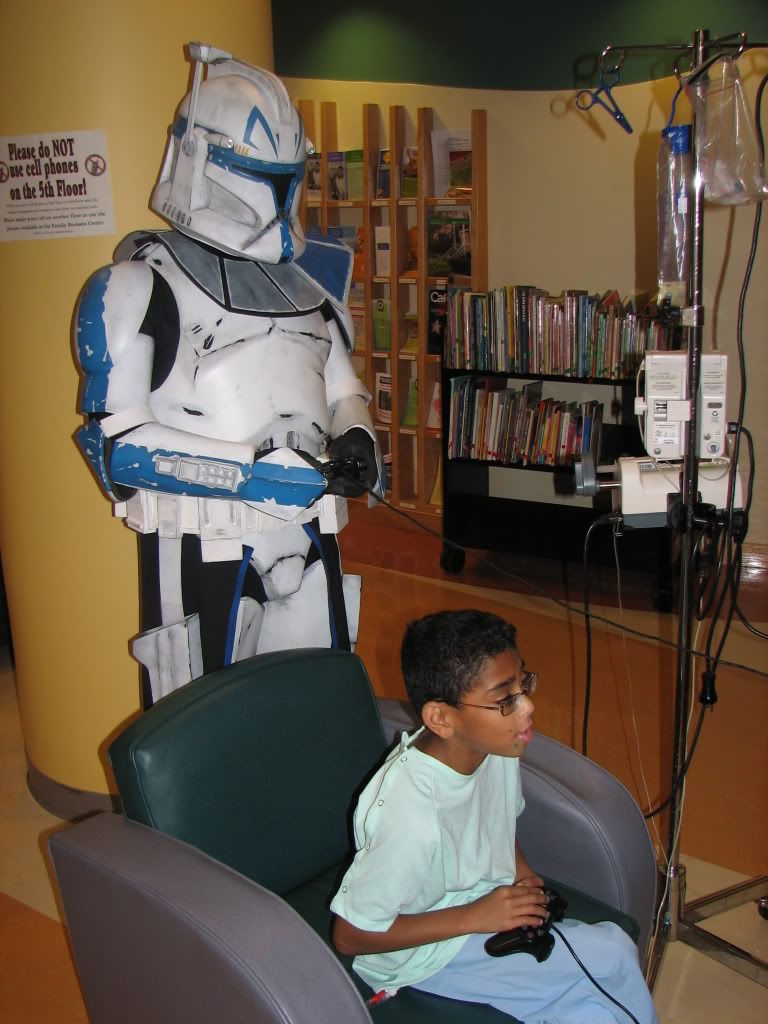 Great job everyone... one of the staff mentioned that even though she knew there weren't very many kids there (weekends are like that... during the week is apparently busier), that we did make a difference for the ones that were there.
More photos:
http://s58.photobucket.com/albums/g264/ ... /?start=20