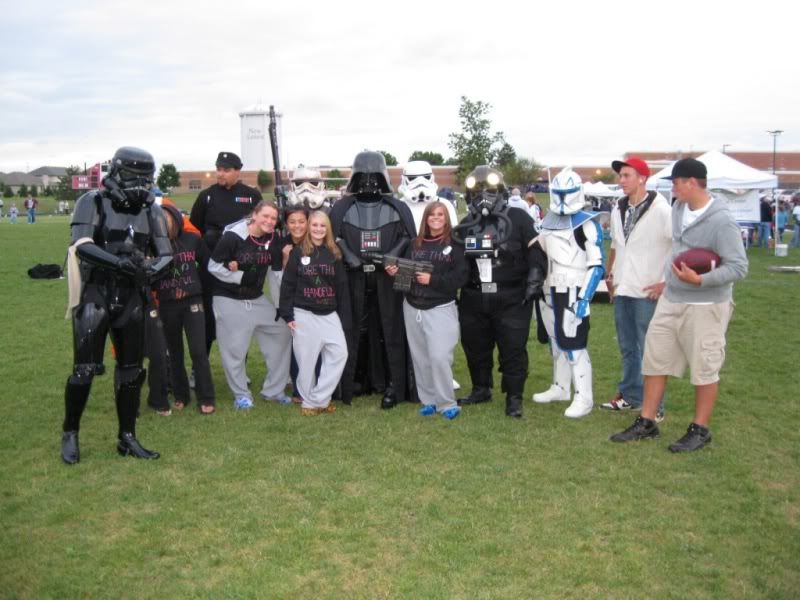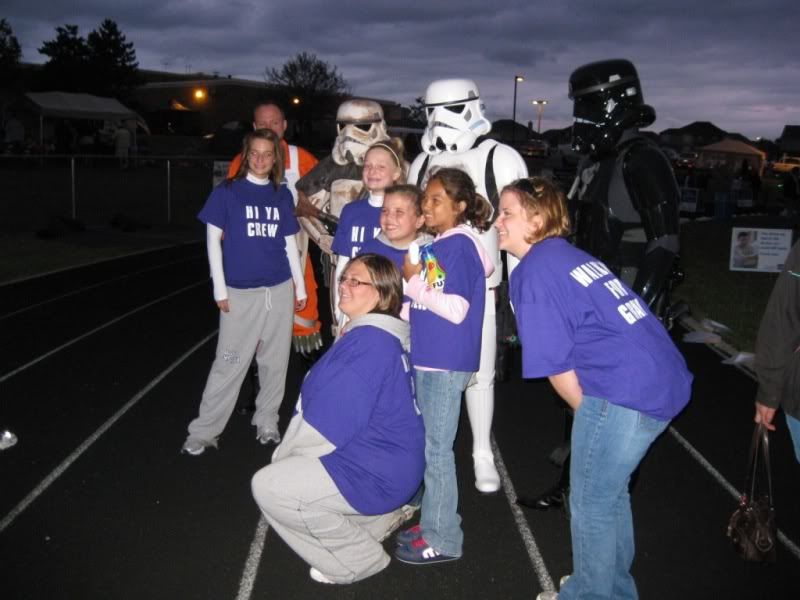 "Relay For Life" are fundraisers for the American Cancer Society that are held nationwide throughout the year. These Relays bring families and friends together not only to raise funds for important cancer research but to honor those battling cancer and to remember those lost to cancer. Most people that you know have had cancer touch their lives in a profound way.
My friends (and fellow Prairie Restoration volunteers) Mark and Sally Wieclaw have been hit hard by cancer and make Relay and annual event. They asked me to see if our Star Wars community would come out and be part of their team and to entertain the kids who also participate in Relay.
With the fresh losses of both Max Lacewell and Isaac Wright to cancer the answer was an easy yes. I sewed armbands rememering Max and Isaac for all team members to wear. The armbands contained Max and Isaac's name, the participants name the date and place of the Relay and the MWG logo (for Crix and me our RL Detachment logo was added).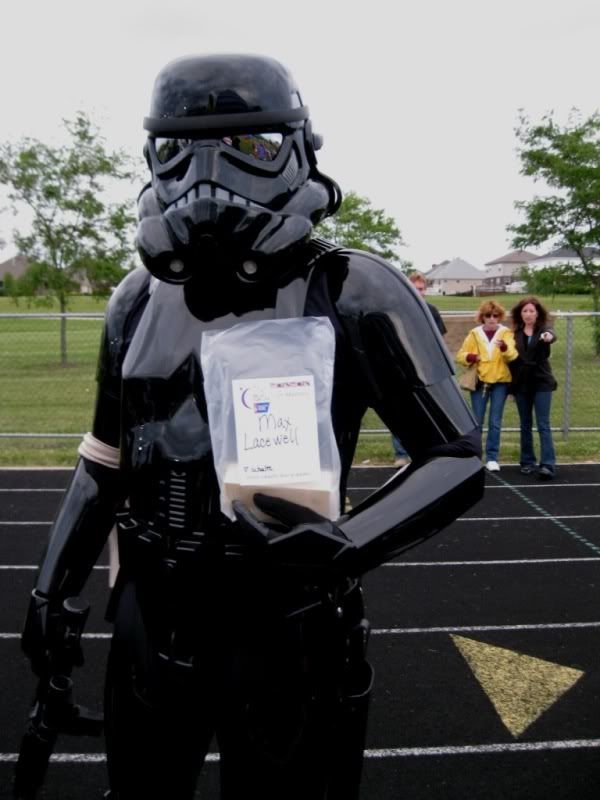 We walked the track, participated in the "team photo", and took part in the Luminaria Ceremony by attempting to get everyone into the stands for the reading of the roll of those being "honored" and remembered. After a final loop of the track in silence we headed back to the parking lot for the usual post event antics....
My sincere thanks to our participants:
Mike "Remo" Riemma - TK1659
Steve Szyndrowski - ID3052
Joe "River" Rivera - TC3166
Patrick "PQ" Higgins - TX3697
Patrick "Darth Raizzar" Engle SL 6312
Jim Norman - TK8114
Robert "Vadersblade" Hamilton - TD8310
Thomas "Crix" Turner - Shadow 13 - Rebel Legion
and me...
Phyllis "Schph Gochi" Schulte TK1951 - Rebel Legion Delta 1
The crowd really seemed to enjoy our presence and I know Sally and Mark were VERY grateful...
Thanks again..
as always..
you rock!!
More photos:
http://s201.photobucket.com/albums/aa30 ... 207-17-09/