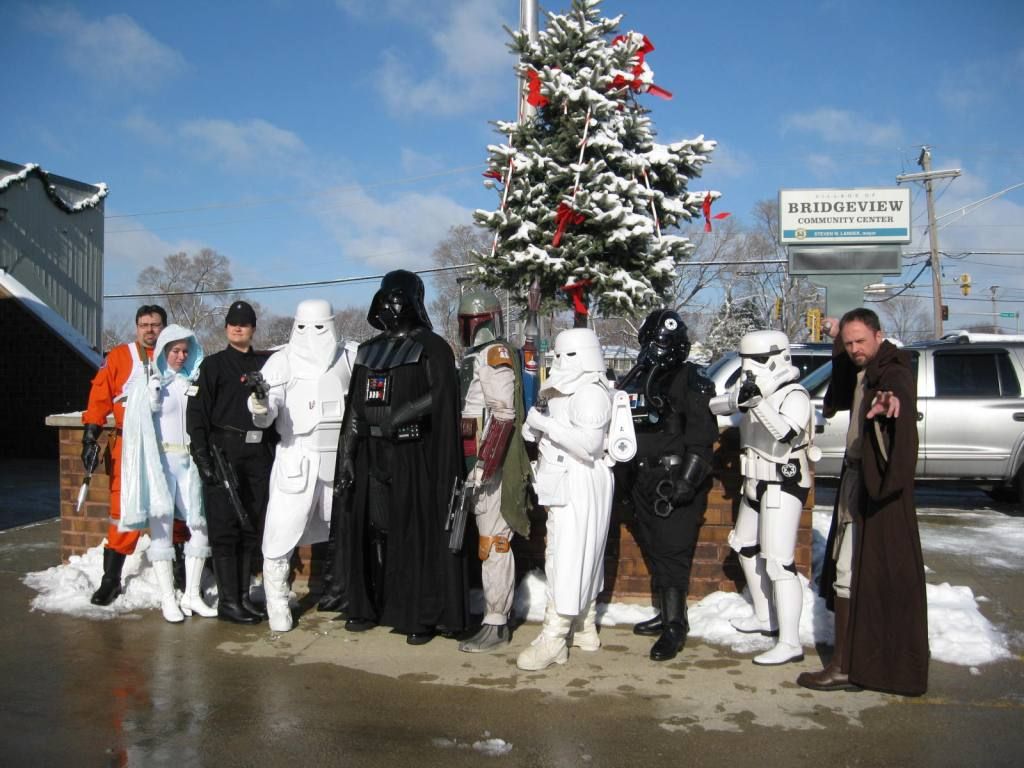 Another year of Toy Con is in the history books.
We have appeared at this Con each year since 2004. Proceeds of photos taken with us go to Children's Treasure Chest for Pediatric Oncology, a local grass roots effort (now nation wide) that provides toys to hospitals that specialize in treating children with cancer. The toys are available in the treatment centers at no charge and are intended to provide a distraction for kids going through chemo. In addition to $$ for photos with us, all members are encouraged (and do) to bring toys also.
The economy didn't play nice this year as crowds were decidedly down from previous years. We did, however, raise $100.00 to purchase gift cards for some of the older children serviced by Children's Treasure Chest.
who came out (in no particular order):
Kris Krajewski - SL 1950 - Darth Vader
Rich Markle - TS 1781 - Snowtrooper
Kathy Van B - TS9989 - Snowtrooper
Rudy Grasha - BH3620 - Boba Fett
Joe Flores - TI 1296 - Tie Pilot
Carrie Dee - IC7898 - Imperial Crew
Phyllis TK 1951 - Miniature Stormtrooper
And the Rebellion:
Samantha Scholl - Snowbunny Padme
Crix - IC 4913 - Jedi (or Obi Wan....
)
Augie - BH9397 - X-Wing Pilot
Cameras weilded by:
Kim Webster
I know that I look forward to this event each year. It is VERY laid back and in between photo ops we always have a good time catching up with all that everyone is doing.
Some more photos: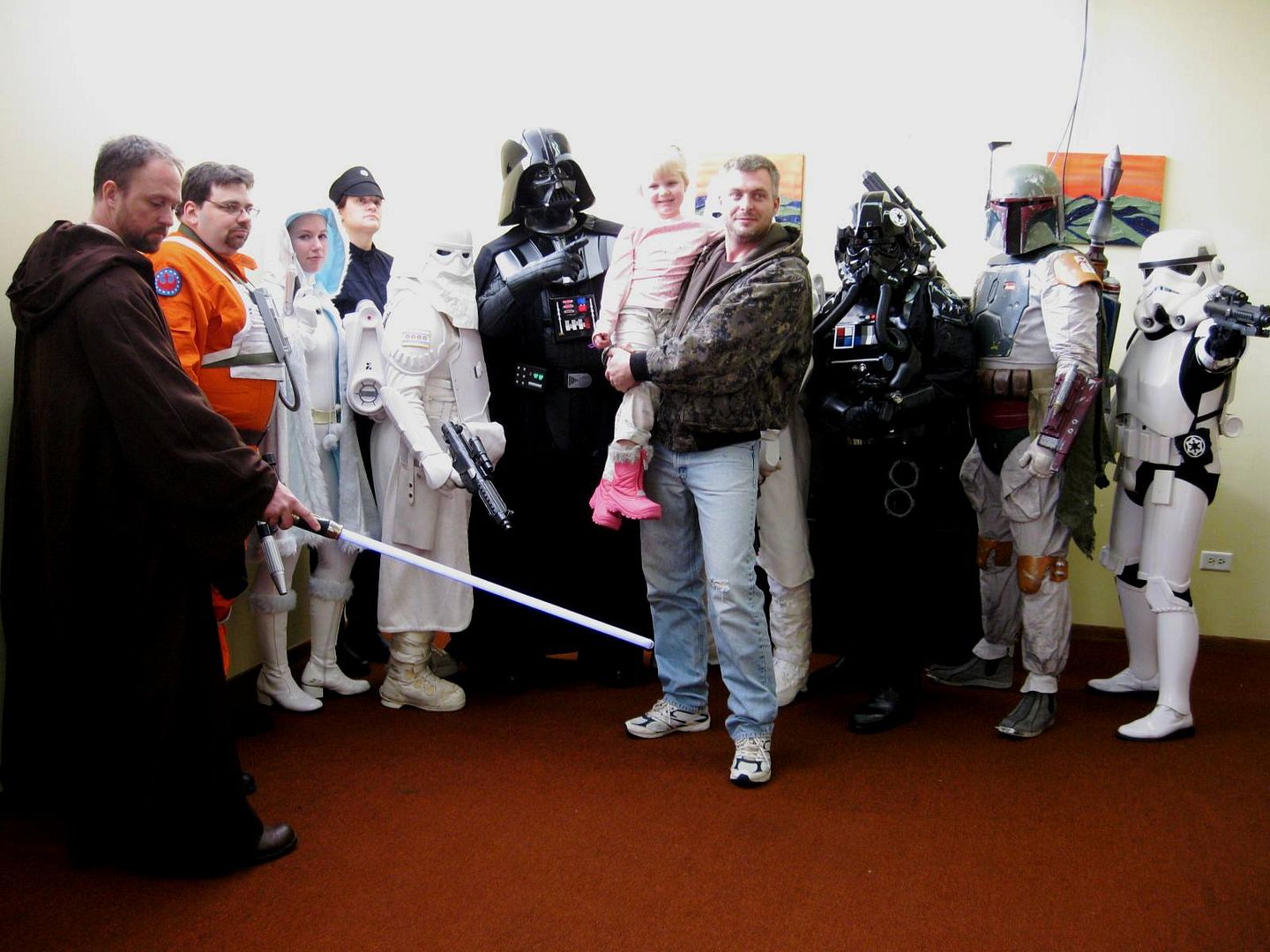 Since we had no "Big Sexy" to hug the tree...
Augie gave it a shot....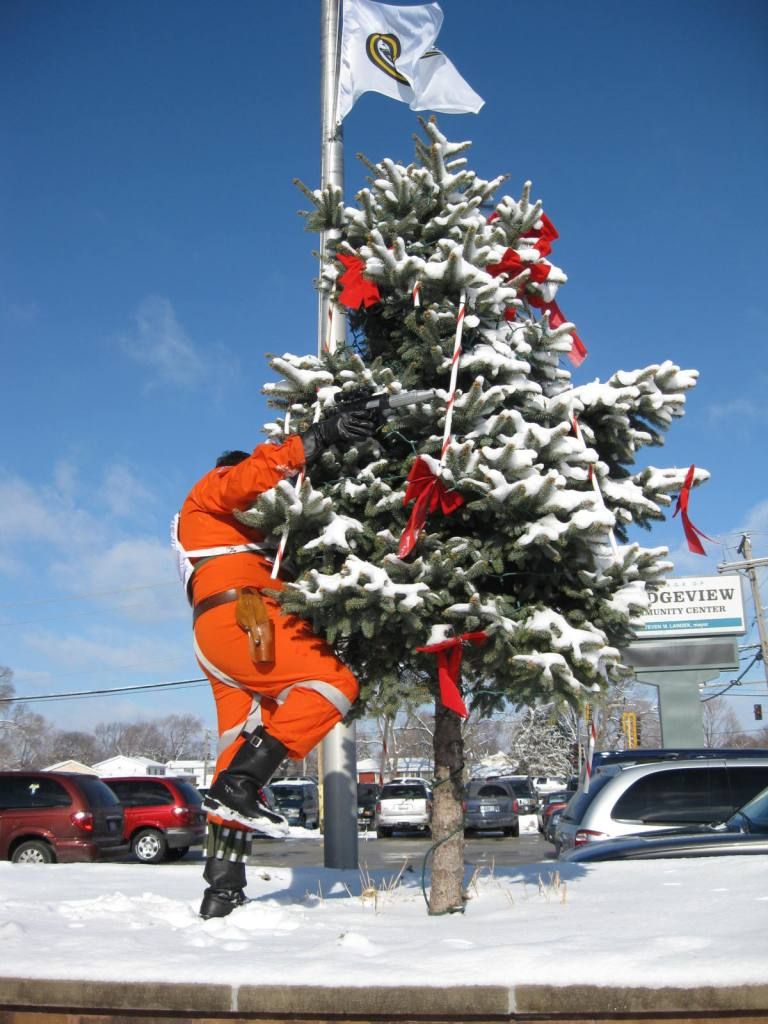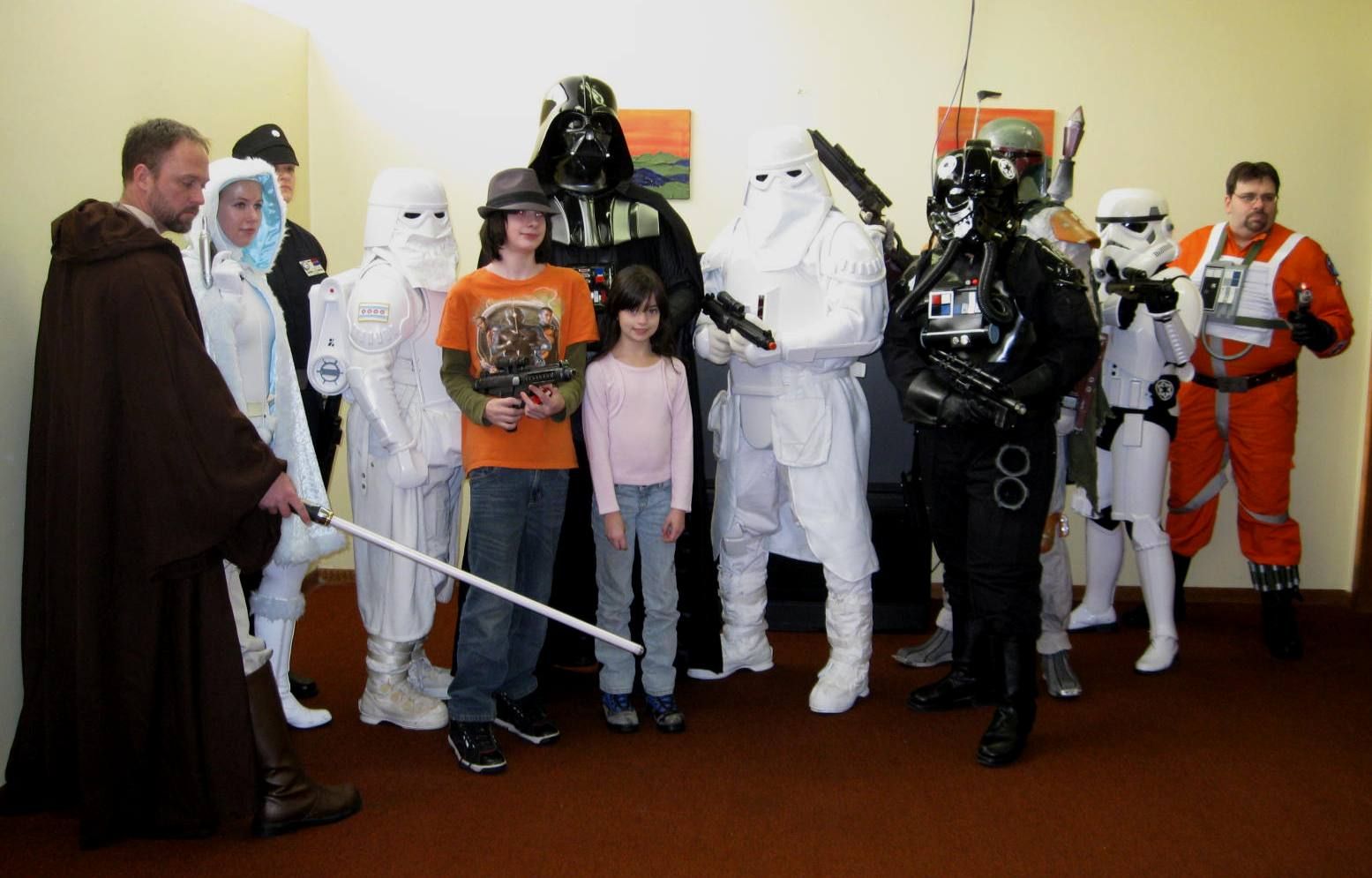 The Rebellion....seems one person short...no pun intended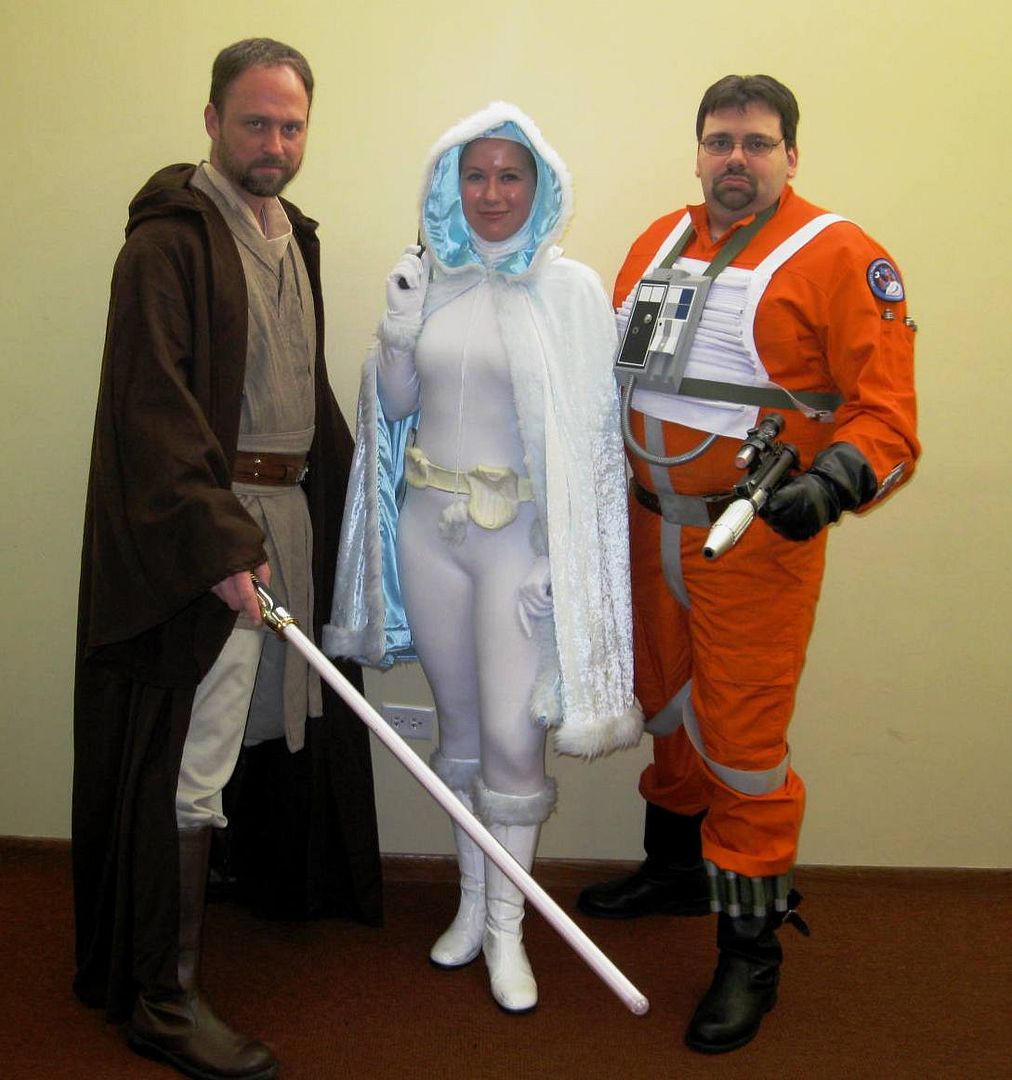 more photos:
http://s201.photobucket.com/albums/aa30 ... 2QQtppZZ16