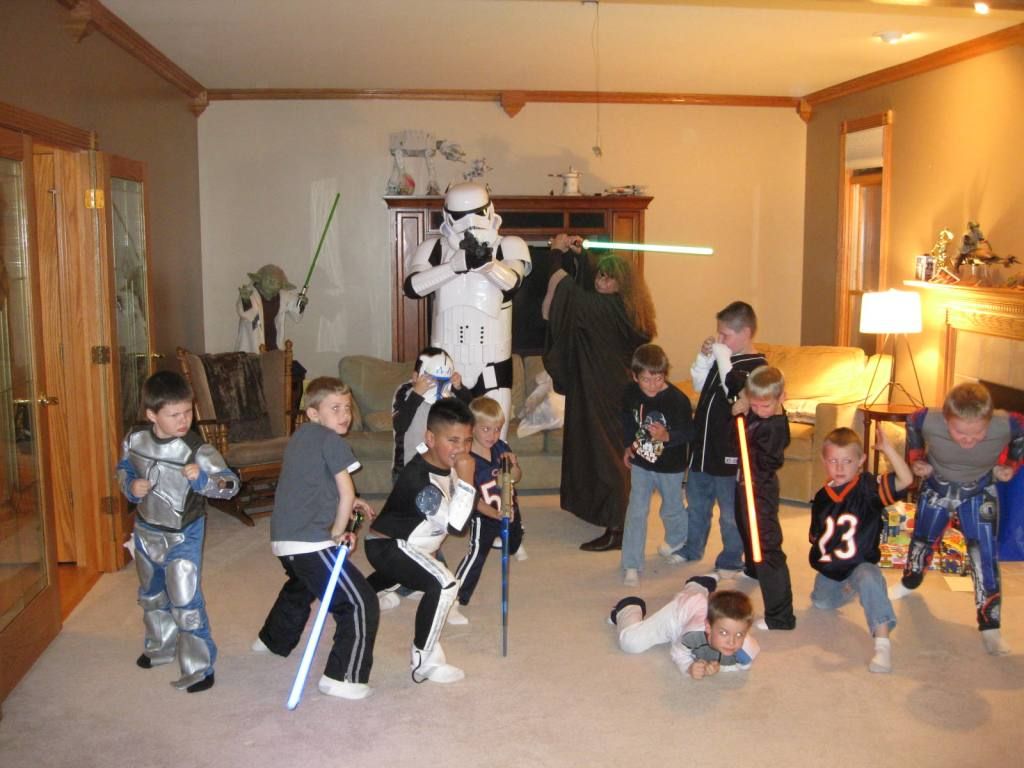 A request came through the 501st message boards for us to attend Tom's 7th Birthday Party in Lockport IL. Even though this was an early event (4:15 PM) on a Friday, we were able pull it off.
My sincere thanks to Steve Szyndrowski for joining me for this troop.
We put together a little plan for our arrival, I went in first and had the birthday boy help me with a Force push when Steve arrived. We then did the old Jedi mind trick to have Steve join us in a round of "Hot Thermal Detonator" with the boys.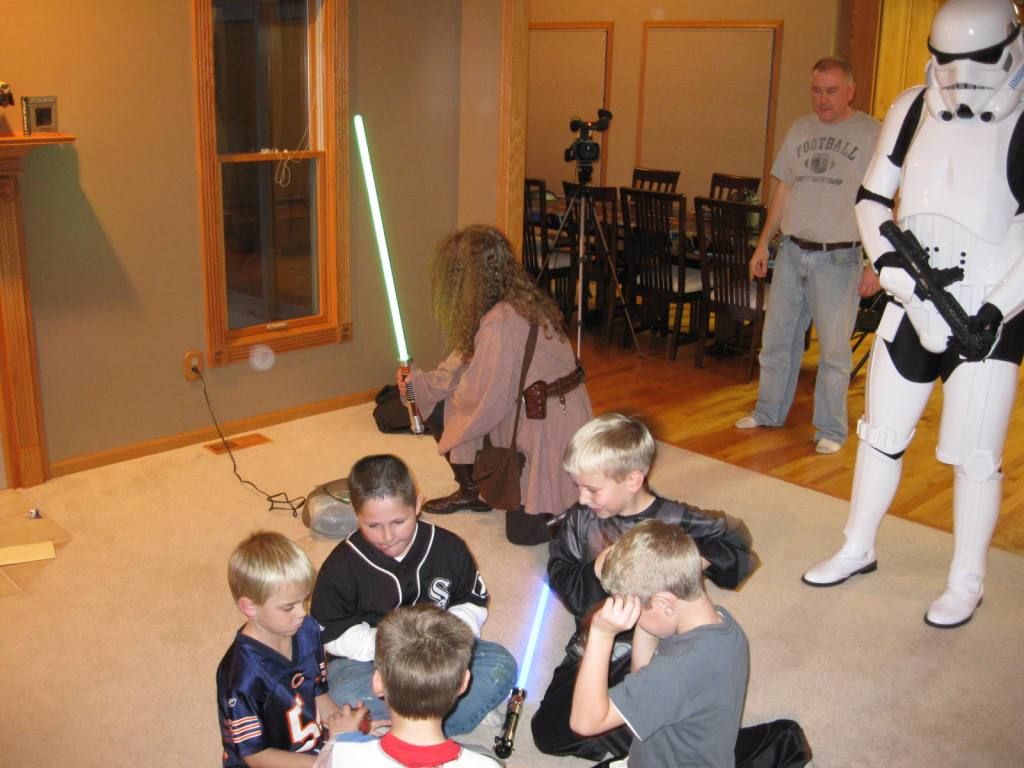 After our game, we took some photos with all the boys and as Steve came out of the Jedi mind trick...he chased me from the room.
My thanks to the family who gave us an over the top generous gift of a check for Make-A-Wish in the amount of $150.00.
I am always a little nervous when I do parties...even though I have done many...because one never knows what to expect. Most of the time I have as much fun at these as the kids and I always enjoy meeting and talking with Star Wars fans. Tom and his Dad are true Star Wars fans....you might have met them at Chicago Comic Con as they were by our table.
Participants:
Steve Szyndrowski –TK 3052
Phyllis Schulte - TK 1951 - Jedi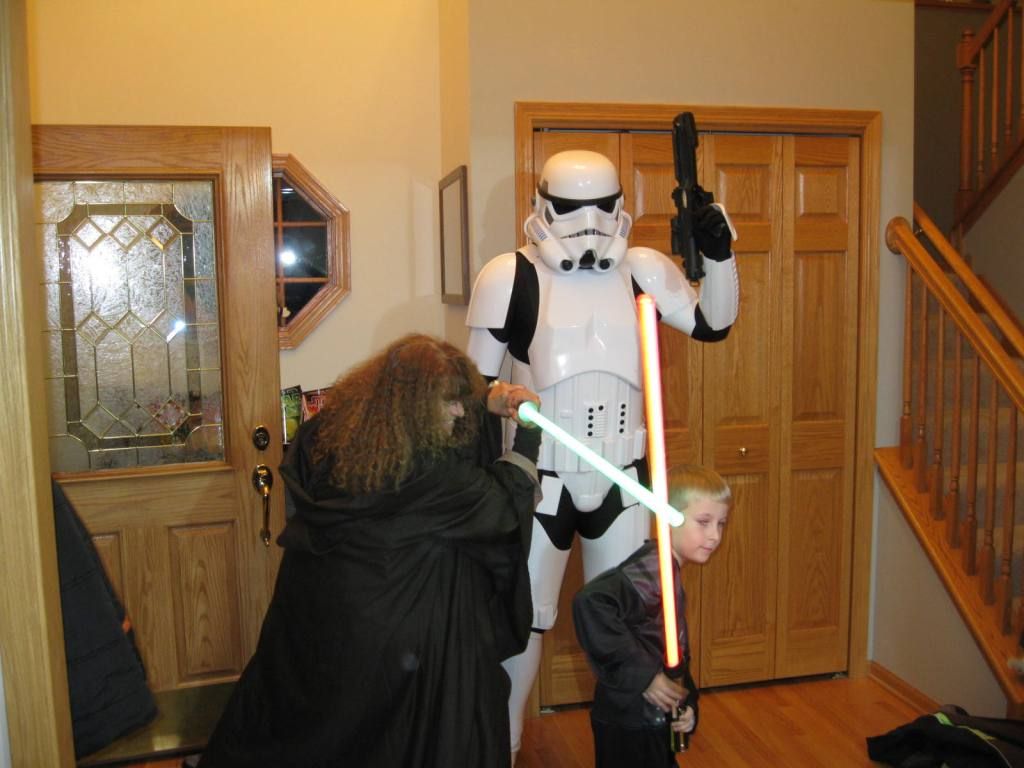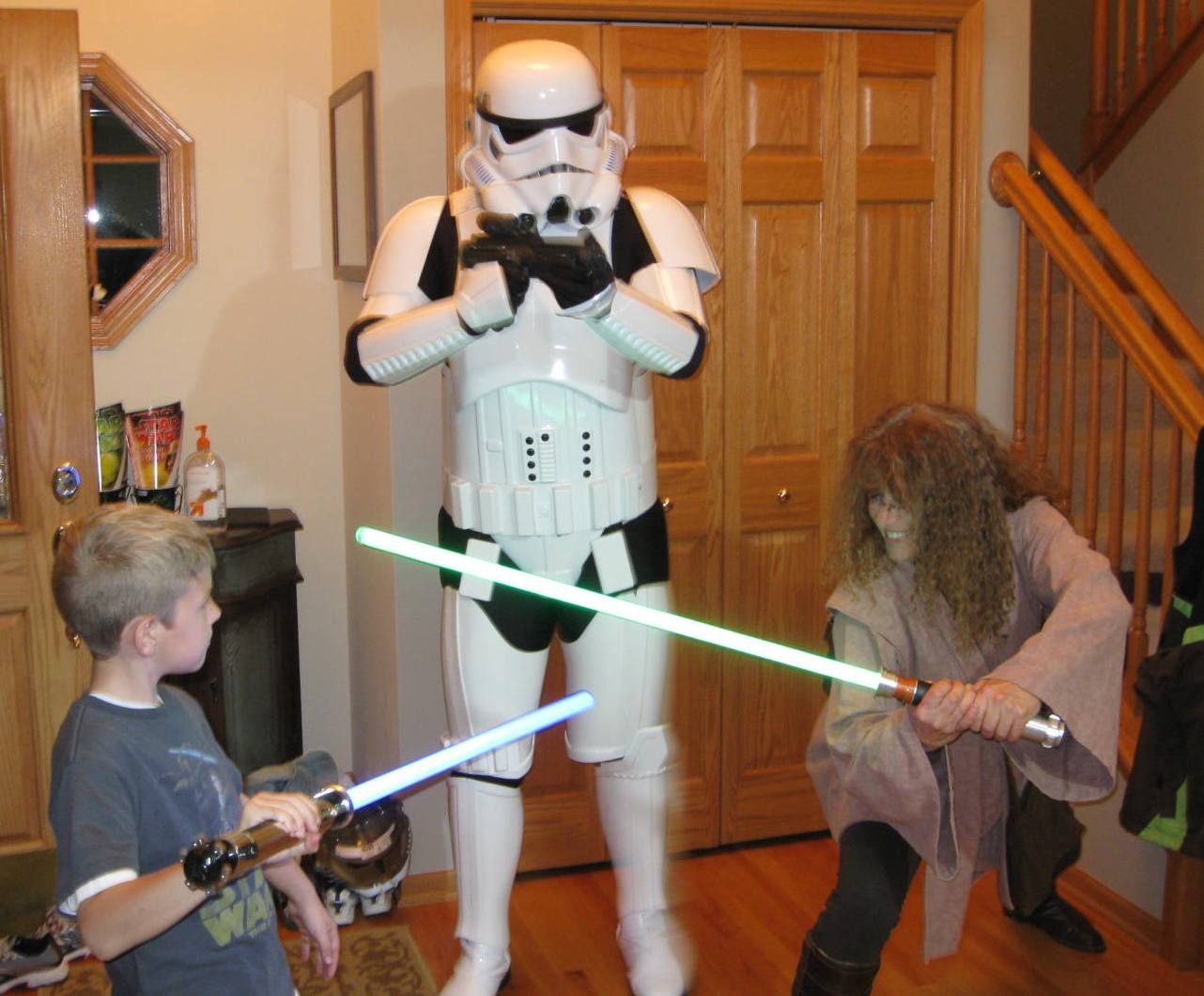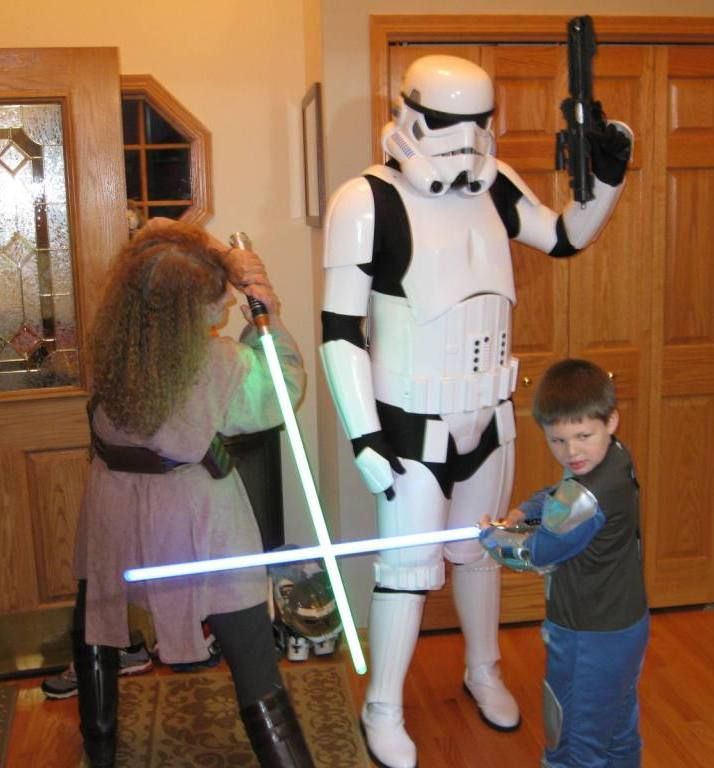 More Photos:
http://s201.photobucket.com/albums/aa30 ... 1-19-2010/