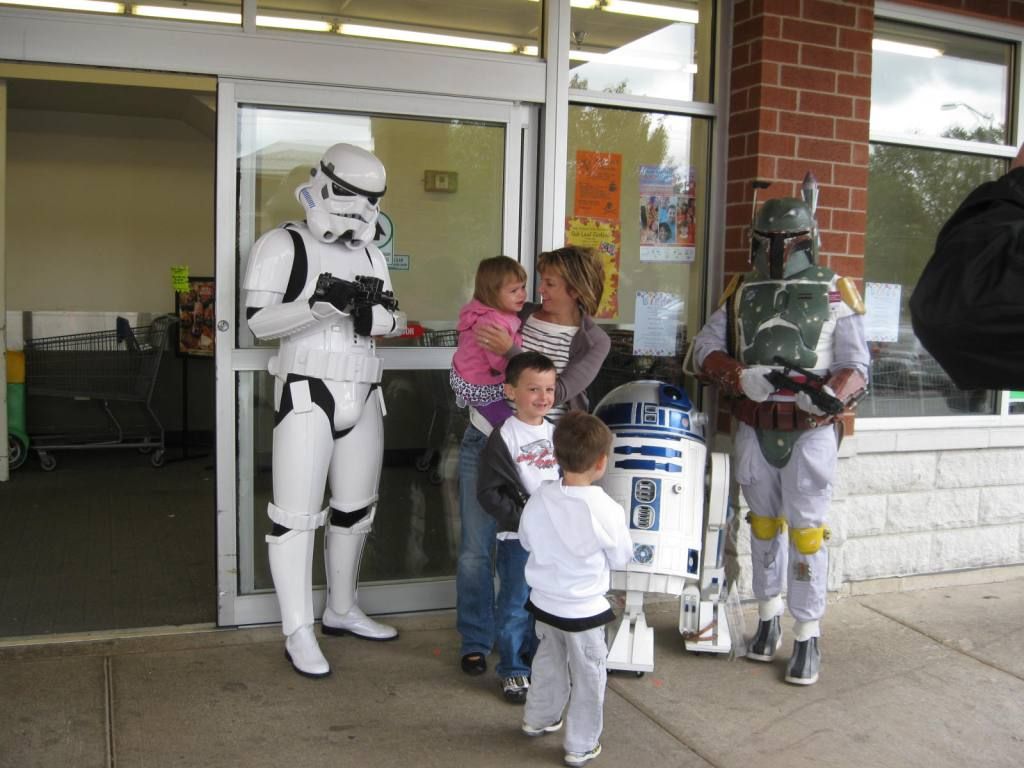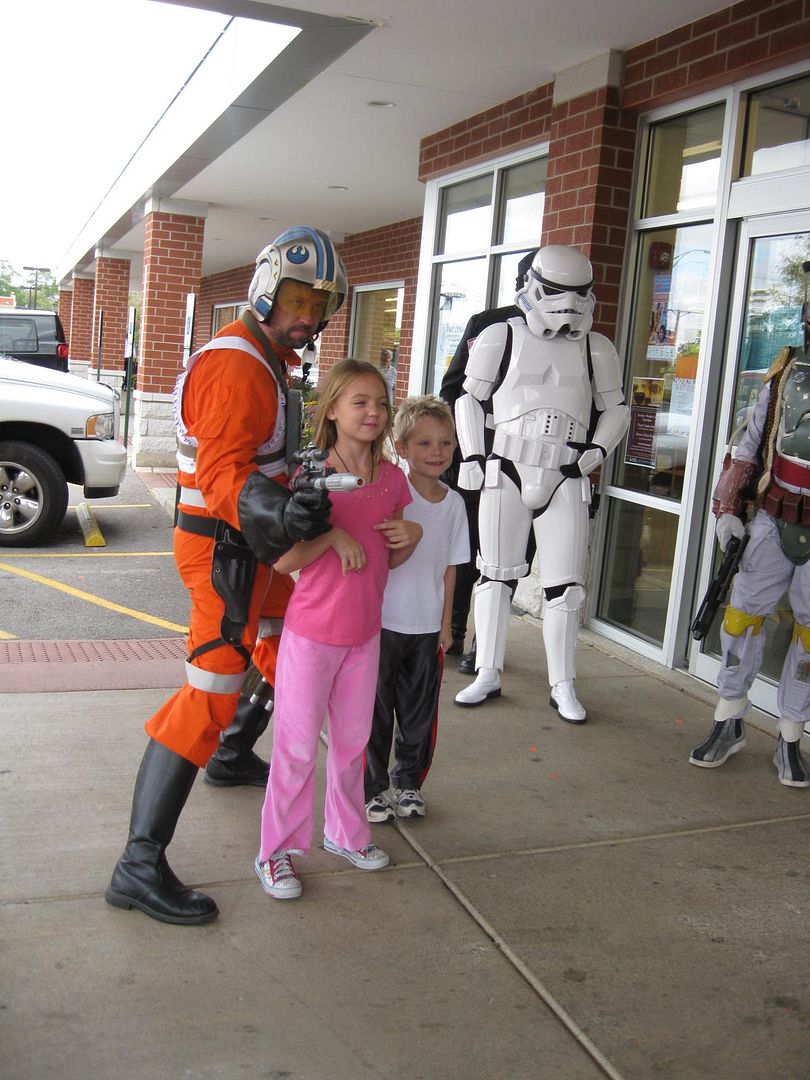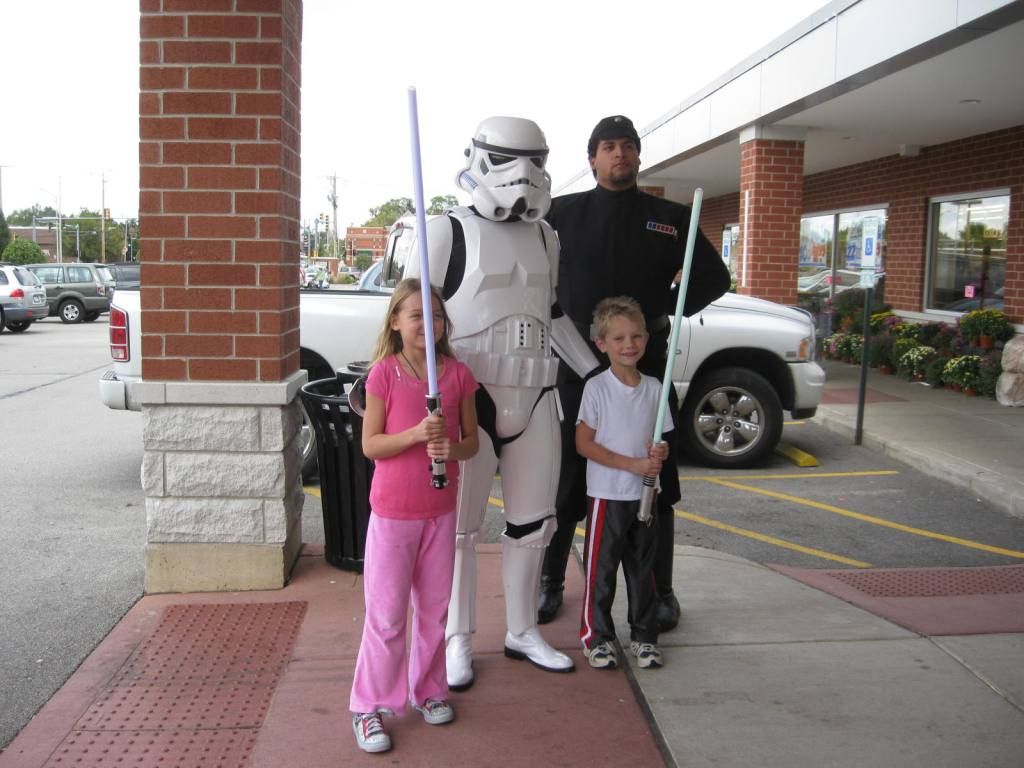 It was a classic Star Wars event...
The Empire VS The Rebellion in a no holds barred, winner take all, donation smackdown...
The Empire won the day with a winning strategy of Boba Fett holding on to Vader's head with Steve properly scowling and scaring the $$ out of Mokena wallets....
while my Rebellion ace in the hole..
Artoo
remained only a silent door stop (found out that IPODs do not like the cold-the IPOD which powers Artoo's voice didn't work when I set him up...got the IPOD into the house where it was warm...and voila'....it worked again.... sigh)
At the end of the day...
it was the Empire with $161.00 and the Rebellion with $120.00 -
add in the change (which was not initially counted), a few bucks from the Jedi costume raffle, and a few bucks from me just to make a nice round number...
and we collected $310.00 for Making Strides Against Breast Cancer.
I can't thank our participants enough for attending. The wind was really biting and poor Matt was probably white underneath his armor as well. We cut our day a little short....so $310.00 in about 2 1/2 hours is nothing to sneeze at.
TD 8310 Rob Hamilton - Boba Fett
ID 3052 Steve Szyndrowski - Imperial Officer
IC 4913 Thomas "Crix" Turner - X-Wing Pilot
TK 8148 Matt Mc Donald - Stormtrooper
Janine Jender - Jedi
Ashley McClintock Support
Jessica Hudak - Support
TK 1951 - me - Jedi
Artoo Gochi - deaf mute and door stop R2D2
The Mokena Messenger came out to interview us and took a bunch of photos...
and...
some folks came in because they saw us from the street....
all in all I have to say
Thank you fellow Troopers and Thank you Mokena residents!
Looks like Crix is estimating if the Rebellion's coffee can was as full as the Empires...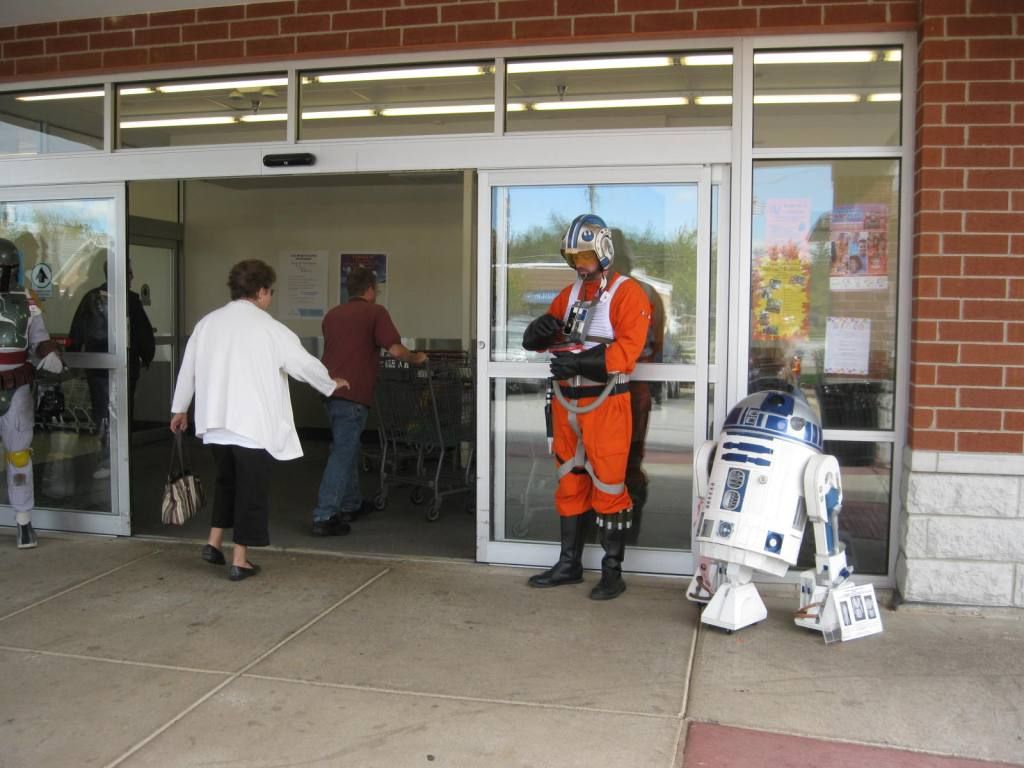 Artoo met a new friend: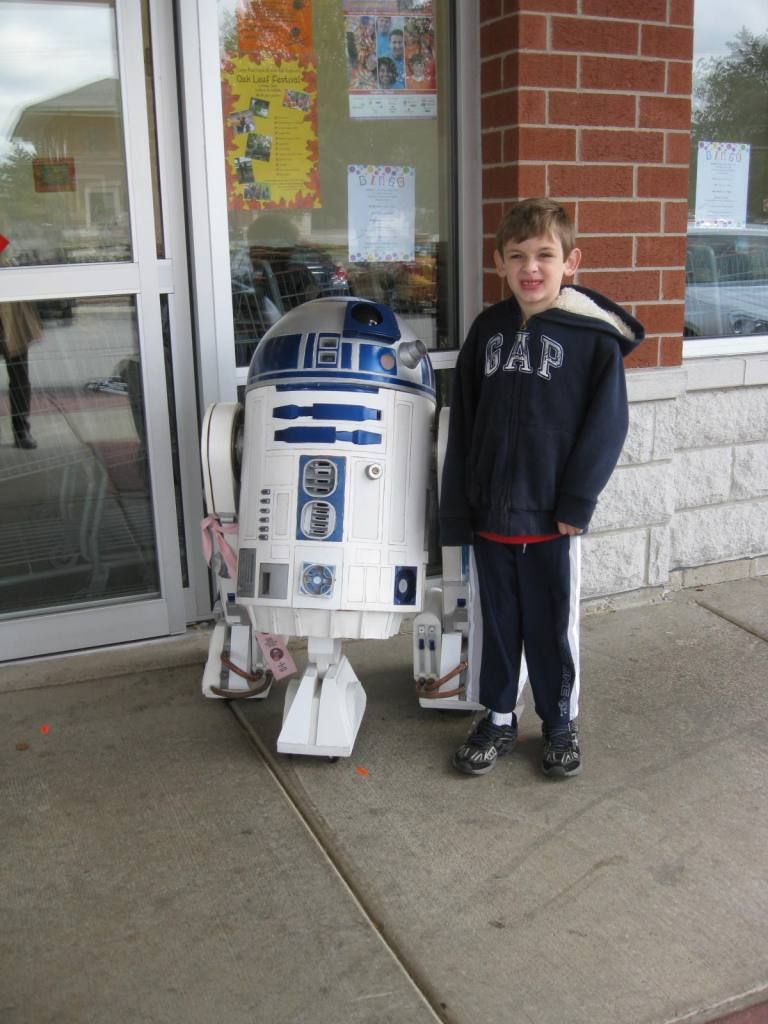 More photos:
http://s201.photobucket.com/albums/aa30 ... 2010-2-10/