EVENT: MSABC Donation Station - Algonquin, IL

DATE: Saturday, September 25, 2010
10:00am - 1:00pm

EVENT COORDINATOR: Cheryl "Whinter" Whitaker

Fantastic Troop!! Great weather! Fantastic Team!

We set up our "MSABC Donation Station" and suited up at the Jewel/Osco on Randall Road in Algonquin, IL just before 10:00 am.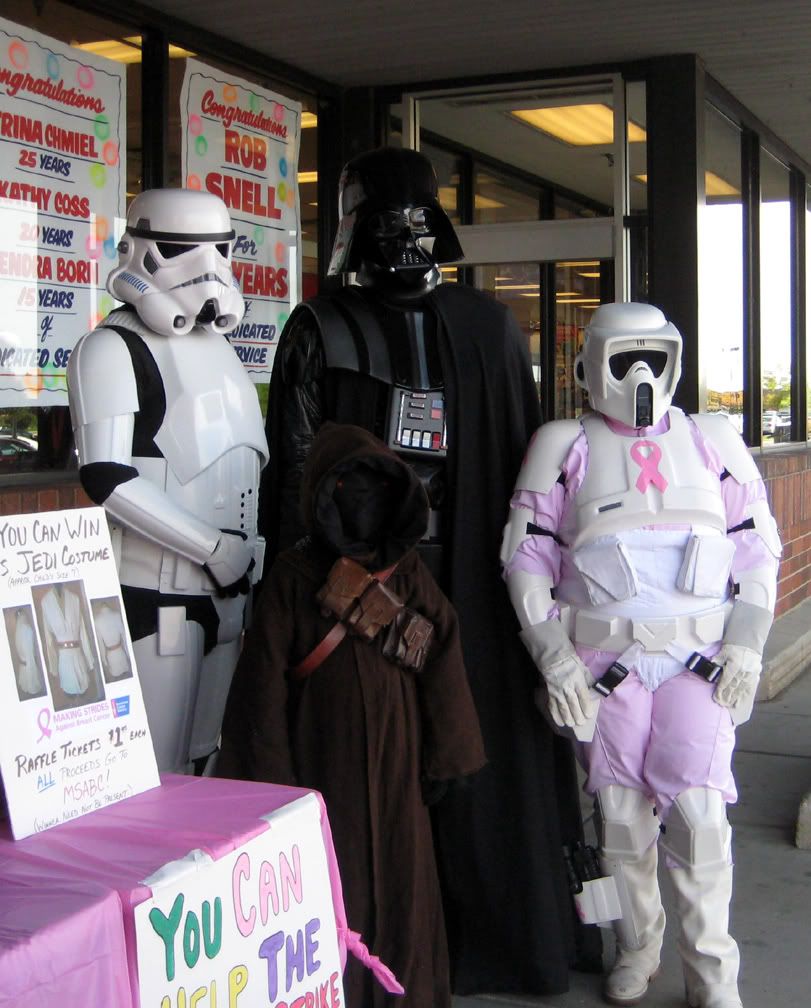 Neil's wife, Andrea, was our HERO and a HUGE help at the event. She stepped in last minute and did an absolutely fantastic job with running the table AND being our costume support! She even got in on the fun and wore Princess Leia "buns"!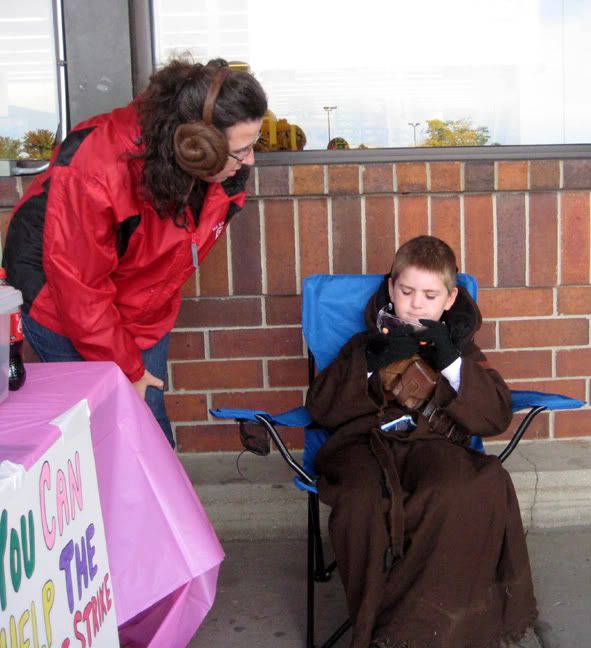 Neil was in his Stormtrooper and his son, Gehrig, was in his Jawa; af fantastic team, as always.

Another last minute addition to our event was our soon to be MWG "newbie" Vader, John (jweger77). He did a terrific job and will make a great addition to the Garrison. He stayed up until 4:30 this morning, trying to get a few things finished up before his big debut. Great job, John!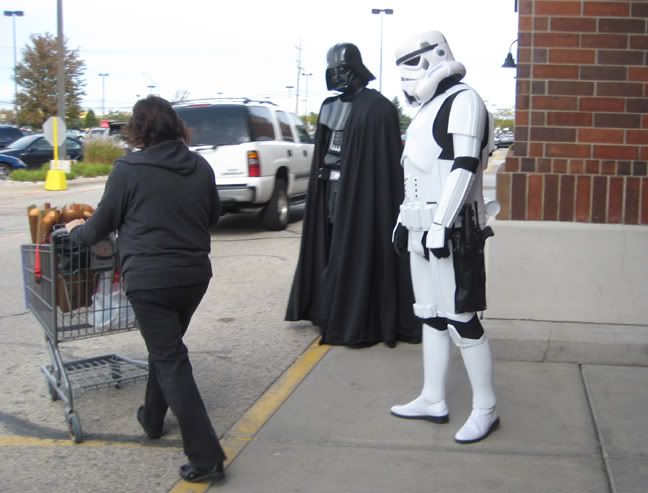 And Neil was happy to know that he wasn't going to have to worry about being taller than Vader; John is 6'8" (7' in costume).


And where did that leave me? VERY vertically challenged!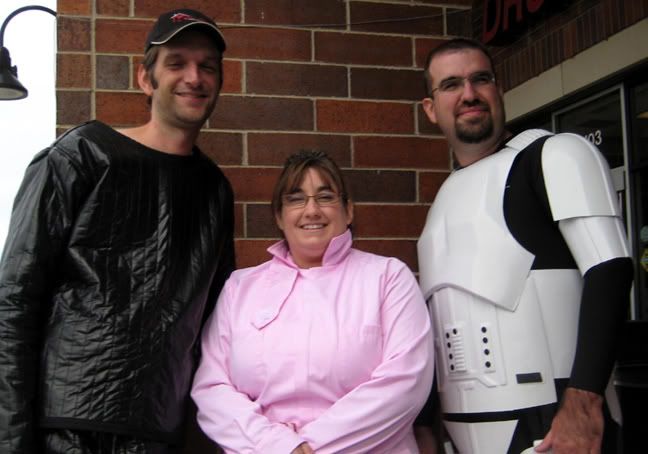 My neice, Hailey, was also a big help with everything. She was my little photographer, as well as costume support and helped Andrea at the table. She also helped me with making the posters and the chocolate we gave out as a thank you to those who donated. I foresee a great for her in the 501st. (but she has another 8 years before that can happen)
So, the total today........... An outstanding $232.00!!!
$49.00 of that came from Phyllis's Jedi Costume Raffle!!!!

AWESOME!

We also collected TWO donations from Jewel patrons that were $25 each, and will each receive a personalized 501st/RL Team Armband in Honor of their loved ones that have been affected by Breast Cancer. I already gave the information to Phyllis and she is making them tomorrow for us to wear at the MSABC walk on 10/17 in Aurora.

I guess it's time to schedule the date for next year's Donation Station. I had to schedule this one at the Jewel about 6 months ago to get this date! Great spot to do this. Anyone ready to sign up for next year's station?
Photos:
Whinter's (Taken by Hailey)
http://s180.photobucket.com/albums/x273 ... ?start=all
501st Attendees:


Neil Auer (TK-3446) - Stormtrooper
Cheryl Whitaker (TB-3127) - Breast Cancer Awareness Scout
Almost Official 501st:
John (jweger77) - Darth Vader
Support:
Andrea Auer
Gehrig Auer - Jawa
Hailey M.