September 25, 2010
Noon – 4 p.m.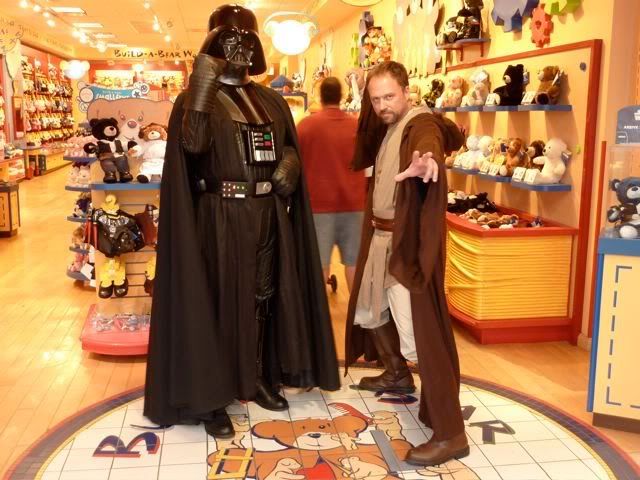 Having arrived at 11AM, Crix and I were escorted back into the storage/break room to get changed where the store manager, Jennie had also provided us with a ton of snacks, donuts, and water. We hung around in the back room for a while and then got around to putting on our costumes around 11:30 and then were escorted out to the front of the store at noon.

The afternoon started off somewhat slowly, but rapidly picked up and we were drawing a lot of people into the store. We had two employees who helped us out tremendously by keeping a slight order to the chaos and for asking for donations to the Children's Cancer Research (to which, I'll get a total on soon - the whole jar they had was full by the end of the troop). One of the employees also had special Vader Security t-shirts made for the event! Bear Corporate did see an early photo taken during the event, and they were really excited to see the first image come in from all the events going on throughout the nation.

I know they had sold a lot of special Star Wars bears that day, and even more Star Wars costumes and accessories than the bears. This event was a total success, and we had a great time!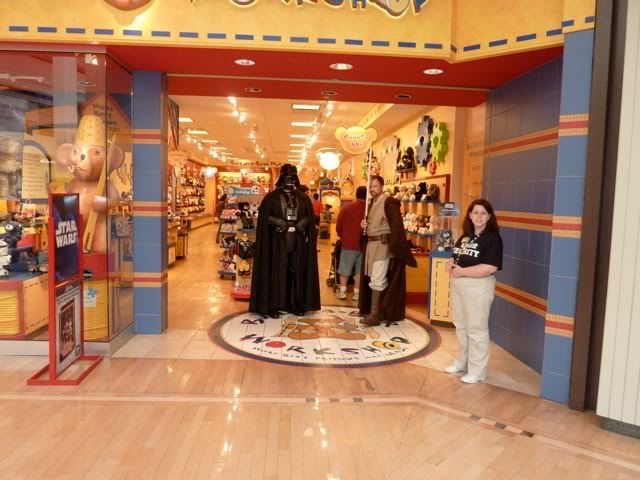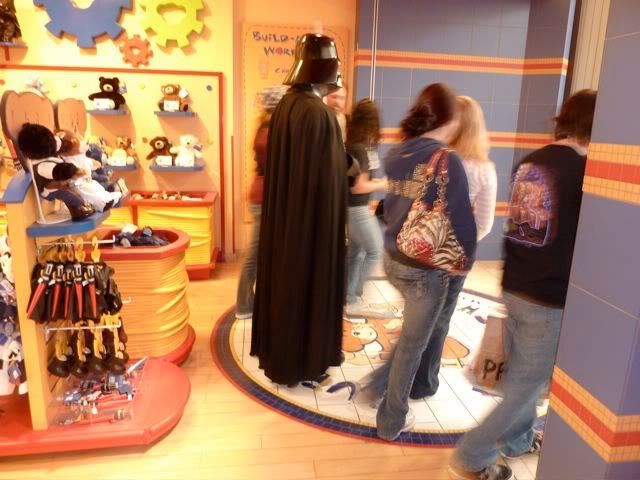 Yes, Vader not only had a bear to snuggle, but also a Sharpie to autograph a few posters.




Darth Vader: Jim Tampa
Obi-Wan Kenobi: Tom Turner
Mission Reports also submitted to 501st Legion and Sith Lord Detachment forums.