The very cool and brisk evening started off well after meeting with the Assistant GM to give us a quick run through of the evening's events. After going through that, many of us went outside in front of the stadium entrance to welcome the patrons in full gear. There were so many kids there in costume as well as several adults in costume getting into the mood. Some of those were even without kids.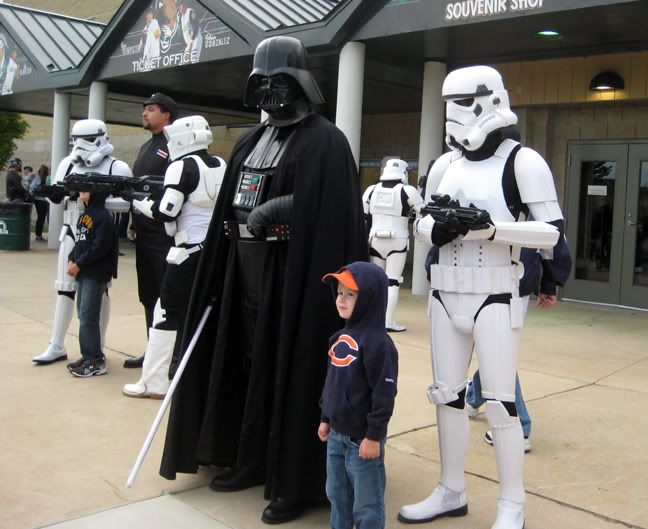 As the day started at Elfstrom Stadium, the Midwest Garrison led many kids and parents alongside Cougars mascot, Ozzie in a Star Wars costume parade that started in center field and circled all the way around the bases and back out to center field. After the parade, Darth Vader threw out the first pitch to begin the game. We all milled around on the concourse to pose for photos with fans until the end of the second inning when Jango Fett (Arturo) went out on the field to play a game with Ozzie.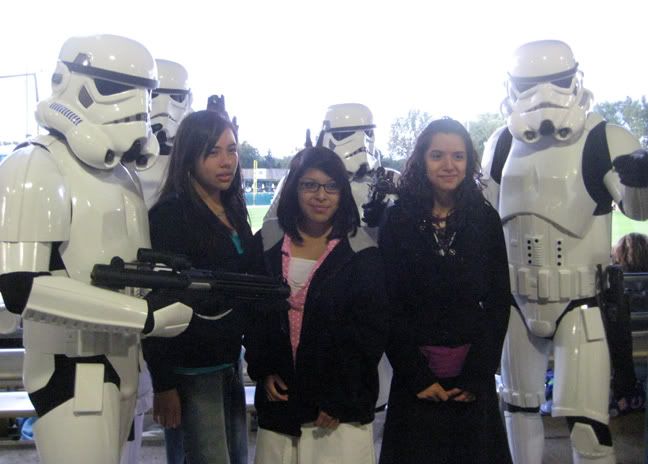 We then posed for more photos throughout the evening with fans until we eventually suited down to enjoy watching the game. The last inning really put on the heat as the Peoria Chiefs loaded up the bases with a Cougar lead of 4-2, but the Cougars held them off and got the last man out at the plate ending the game in a Cougars victory.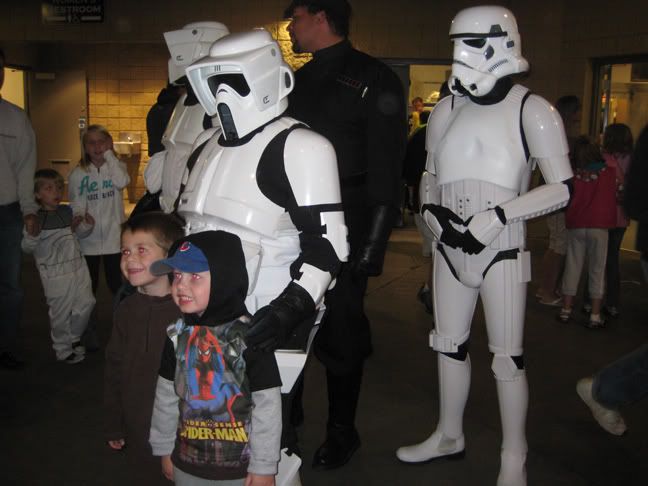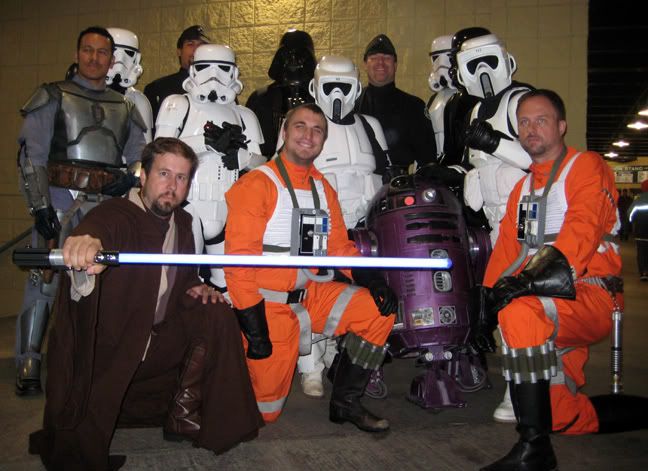 It didn't end there though, as a fantastic fireworks show followed the game set to the music from Star Wars! The night concluded with many of the members running the bases! The Midwest Garrison thanks the hospitality and generosity of the Kane County Cougars as they not only let us in for free, but our families as well! Next year, they're going to try and plan another SW night but on May 4th.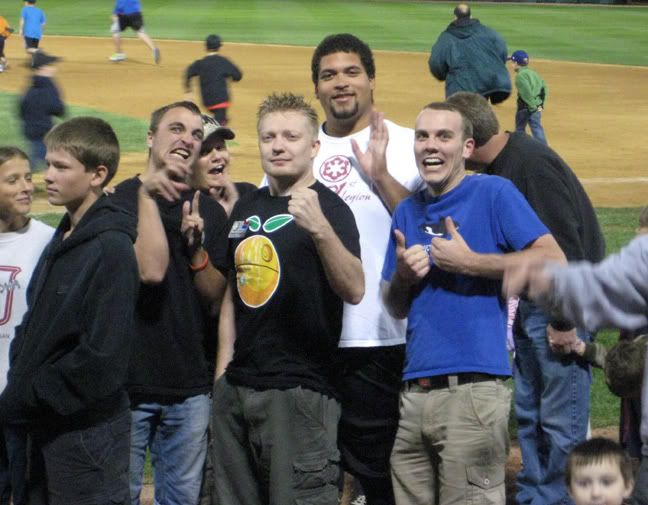 Attending members of the MWG included for the evening:
Jim Tampa
Mark Van Slyke
Kyle Dorethy
George Norris
Rick Devine
Darryl Sorensen
Sean Baumgartner
Neil Auer
Kevin Skiera
Greg Fischer
Arturo Delgado
Thomas Turner
Rob Hamilton
Cheryl Whitaker
Steve Szyndrowski
(If I missed anyone, please let me know!)
Photo albums:
(courtesy of Ashley)