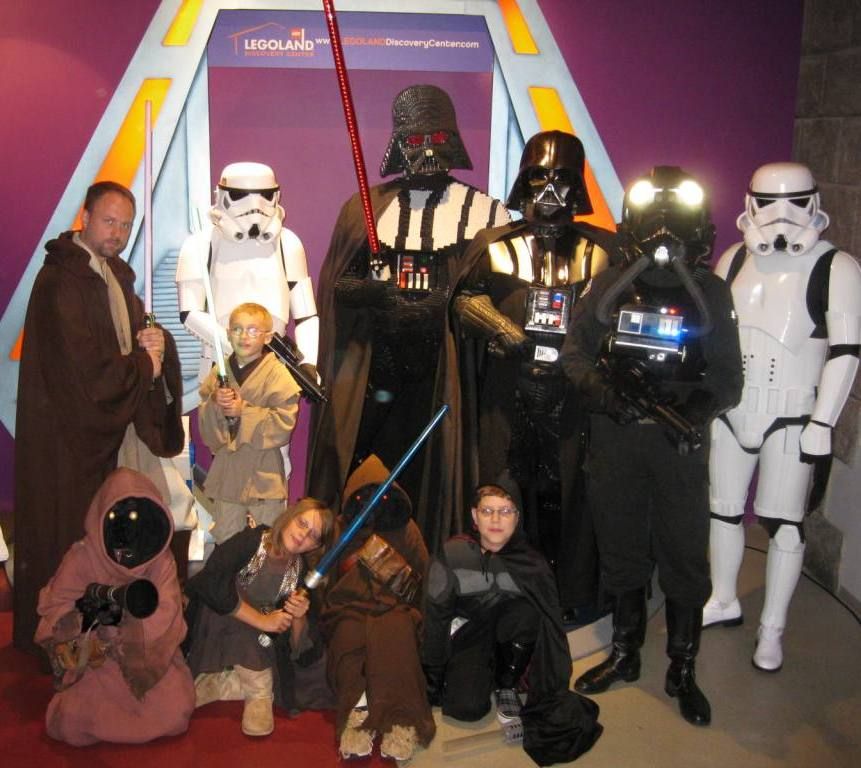 Last month an important transmission was received from Lucasfilm via Mary Franklin. The Chigago Legoland Discover Ceter in Schaumburg was holding its first ever "Star Wars Weekend". The 501st was contacted and asked to provide support and judges for the planned costume contests to be held. Where we could not provide support on Saturday, we were able to come in force on Sunday. I took on the job of event coordinator.
Thanks go out to River, and Jason, Carolyn, and Alyssa Patterson who assisted both me and the employees of Legoland conduct two costume contests.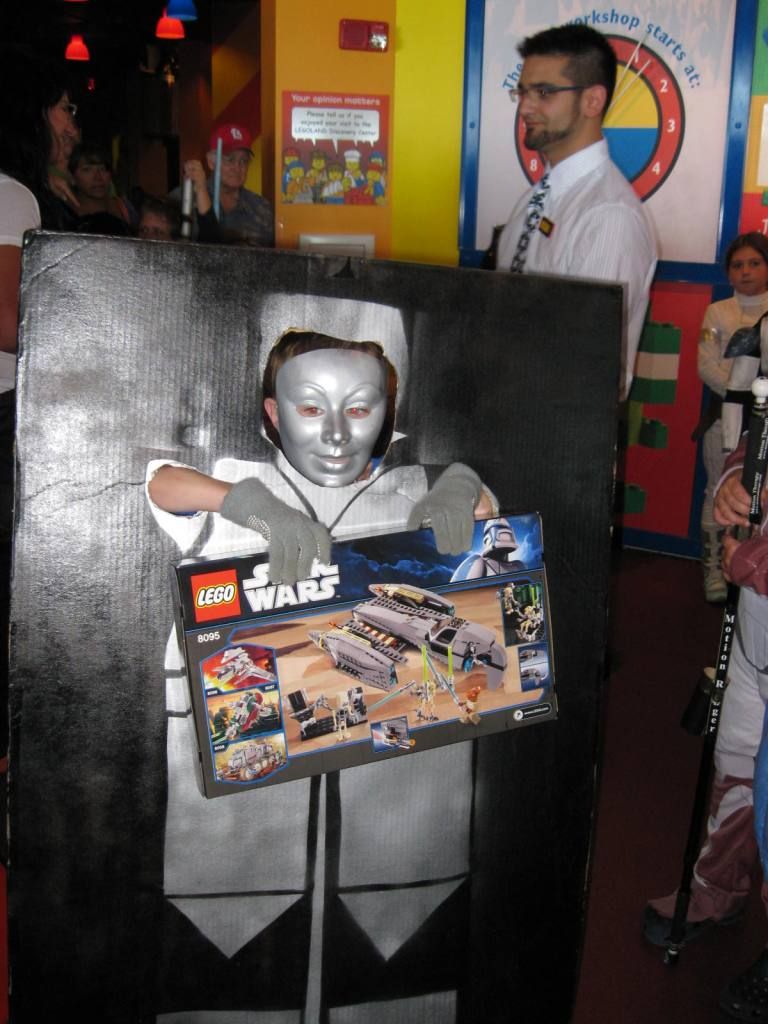 To say that a good time was had by all is probably an understatement...
and never let it be said that Darth Vader does not have a sense of whimsy as Jason Patterson (along with Jeff Baron on the Legoland Ewok ride) provided the spectators PLENTY of whimsical moments.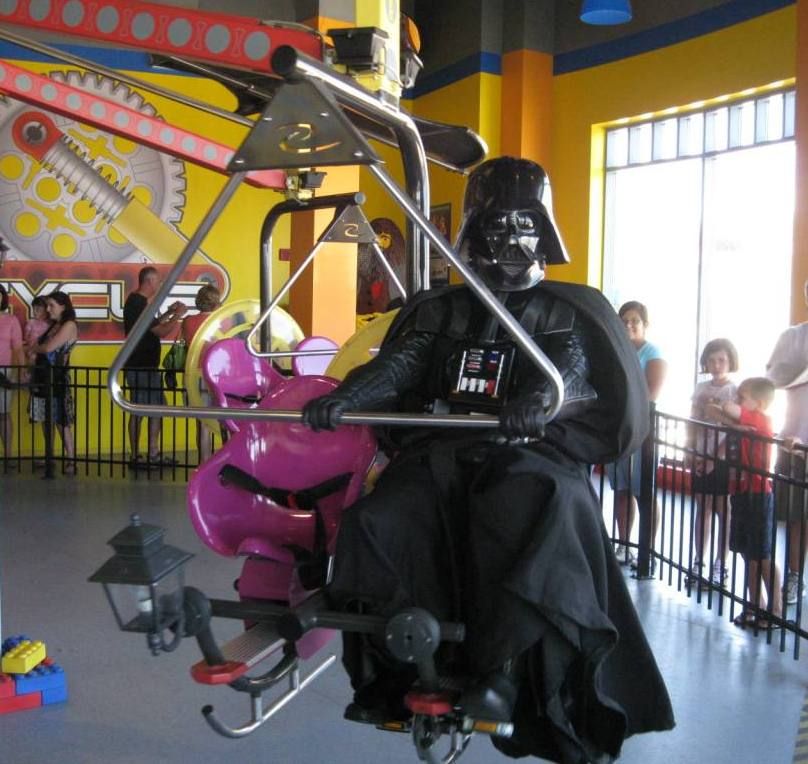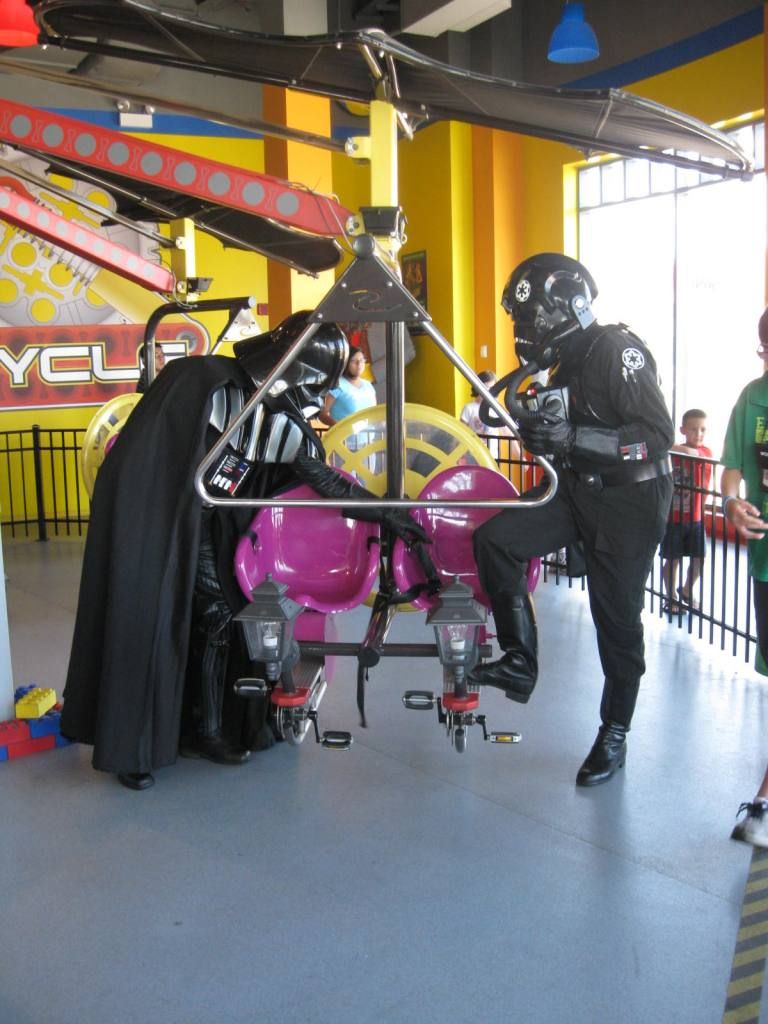 Even the Dark Lord of the Sith had to wait his turn...
Then there was this rather amusing moment....
While patrolling the halls...I heard screams of terror and wondered what it was...
turns out that Drew Dziura in his Jawa costume had left quite the impression on a few of the kids. Drew decided to suit down early rather than spread trauma throughout the center.
Crix and Luke decided that the President needed some Jedi security...
And there were plenty of photo ops...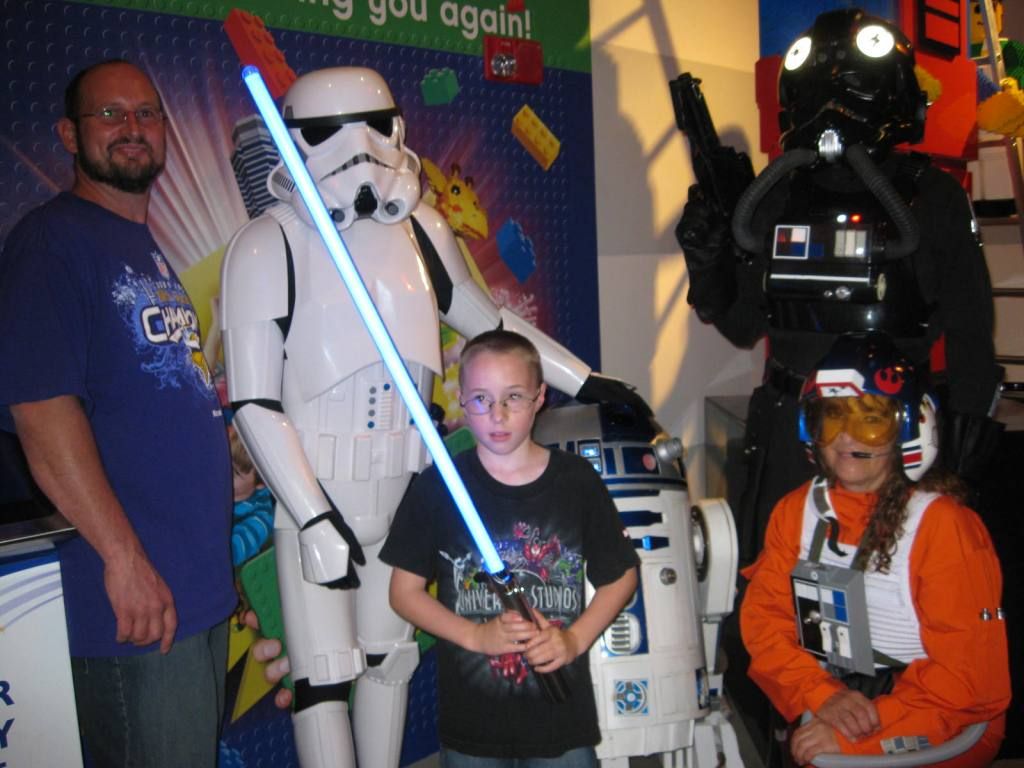 Artoo Gochi tried to strike up a conversation with the other R2...but really didn't get anywhere...
Big thanks go out to all our participants..please let me know if I have forgotten anyone.
Jason Patterson - SL 1719 - Darth Vader
Alyssa Patterson - Tie Pilot
Ryan Patterson - Vader's Apprentice
Carolyn Patterson – Shaak Ti
Joe Rivera - CC 3166 - Captain Rex - RL -
Bob Dziura - TK1656 - Stormtrooper
Drew Dziura - Jawa
Neil Auer - TK 3446 - Stormtrooper
Gehrig Auer - Jawa
Thomas "Crix" Turner IC 4913- Jedi - RL-TJA -
Luke Turner - Jedi
Matt McDonald - TK 8148 - Stormtrooper
Jessica Hudak - Padme Lake Dress –
Jeff Baron – TI 9131
Phyllis - TK 1951 - Rebel Fleet Trooper or X-Wing Pilot - RL-TJA
Artoo Gochi - R2 D2
MORE PHOTOS:
http://s201.photobucket.com/albums/aa30 ... 208-22-10/