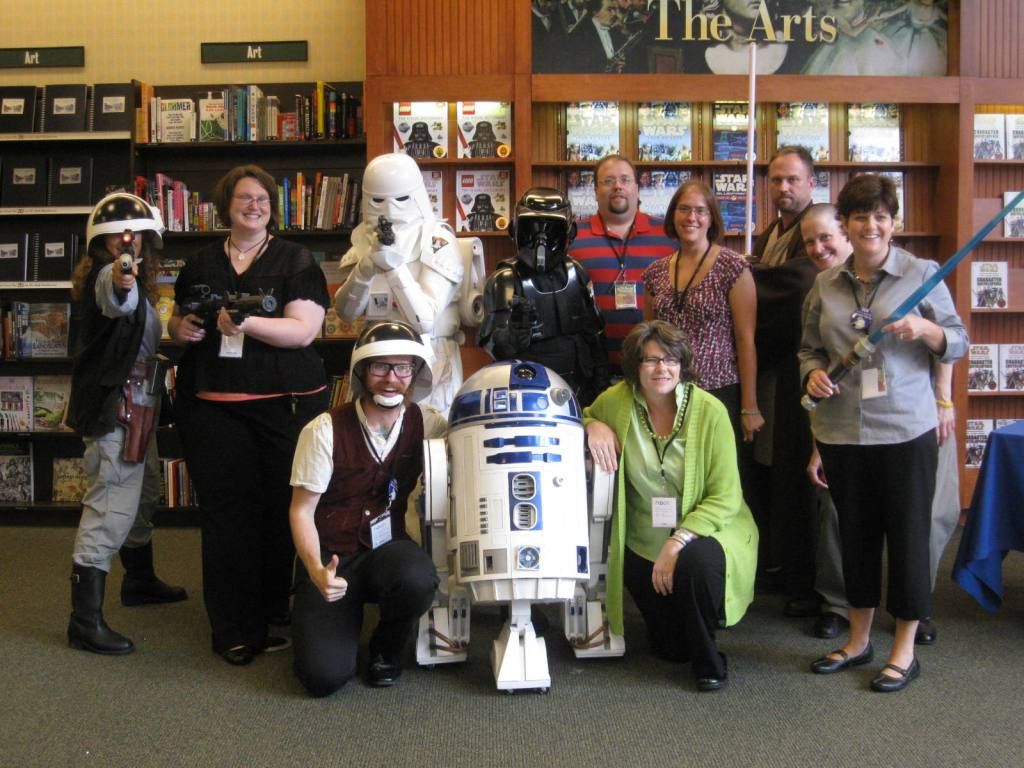 DK Books in conjunction with Barnes & Noble bookstores all over the country launched a new and very beautiful book called "Star Wars Year By Year".
As with previous DK releases, the 501st was contacted to provide support at over 30 Barnes and Noble stores for a little "launch party".
With most of the available Midwest Garrison members on duty at Wizard World, The Wisconsin Garrison was generous and sent two of their members, Stephanie Budrick and Geoff Pfeiffer down to IL to cover the Oak Brook event with me and Artoo. We were thrilled to have Thomas "Crix" Turner and his son Luke join us.
For the nationwide participation of 501st, Rebel Legion, TJA, and R2 Builders groups, DK will be making a donation to Make-A-Wish.
I have to tell you, I have done a LOT of events in a LOT of different venues and the store employees at the Barnes & Noble in Oakbrook were some of the finest people I have ever had the privelige of working with.
The store had plenty for the kids to do with making masks, coloring, and several contests. I brought along some temporary tatoos, my new RFT Trading cards, and a spare RFT helmet and blaster for the kids to use while taking photos.
TK/TB/TS 4813 Geoff Pfeiffer - event coordinator
TX/TS 4814 - Stephanie Budrick - Rebel Legion-Nar Shaddaa Base
IC 4913 - Thomas "Crix" Turner - Rebel Legion-Nar Shaddaa Base-The Jedi Assembly
TK/ID 1951 - Phyllis Schulte - Rebel Legion-Nar Shaddaa Base- The Jedi Assembly - R2 Builders Club
Artoo Gochi - droid
Some great moments: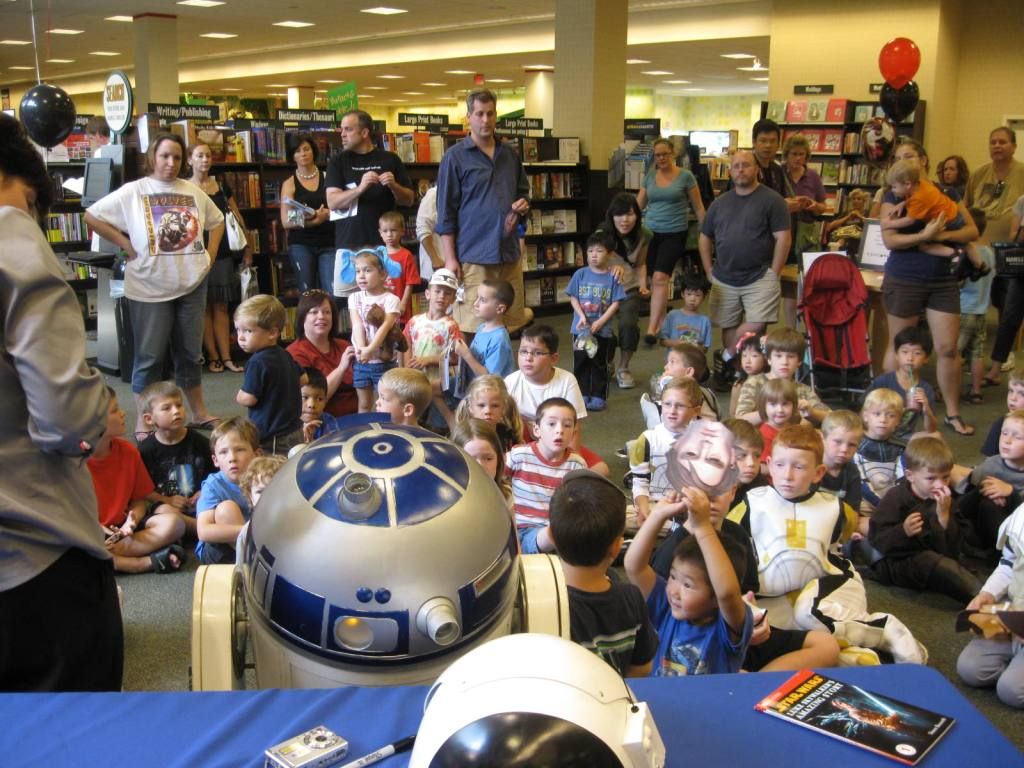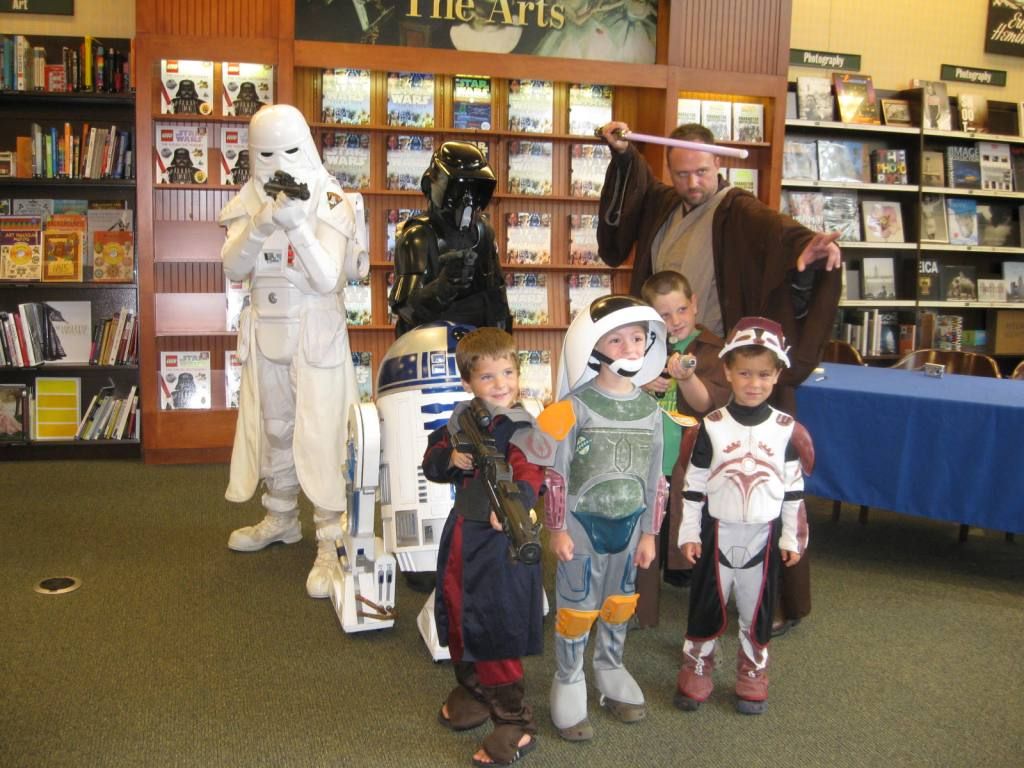 more photos:
http://s201.photobucket.com/albums/aa30 ... 208-21-10/