Troopers in attendance:
Anthony - SL7956
Cheryl -TB3127
Joe – TI1296
Steve – ID3052
Jen- SL5365 (photog/support)
On July 31st, 2010, the Rockford Riverhawks hosted Star Wars/Scouts/Down Syndrome Awareness night. Throughout the night, they had various events for those in attendance, such as SW trivia- where someone in attendance had to guess who said the clips heard- during the 3rd inning, the t-shirt throw-out during the 5th inning (which we were honored to do), and eyeball race during the 7th inning, just to name a few. Each of the players had a SW character as their profile picture on the scoreboard.
We were rock stars as we took pictures with those in attendance, signing autographs, and handing out cards. We suited up an hour before the first pitch and stayed in uniform until about the middle of the 6th as the crowd allowed us to get back to the changing room after throwing shirts out during the 5th (and food was starting to sound and smell too good to avoid any longer). After we got into our civvies, we watched the rest of the game as the management staff were generous enough to provide us with water and Gatorade to stay hydrated during the game and tickets for seats to use when we no longer were interacting with the fans, as well as tickets for a hot dog/chip/soda package (which was a surprise as we got these as we were walking out, talking about getting some of the food we kept smelling); the Riverhawk staff was awesome!!
Here's pictures from the
A few favorites: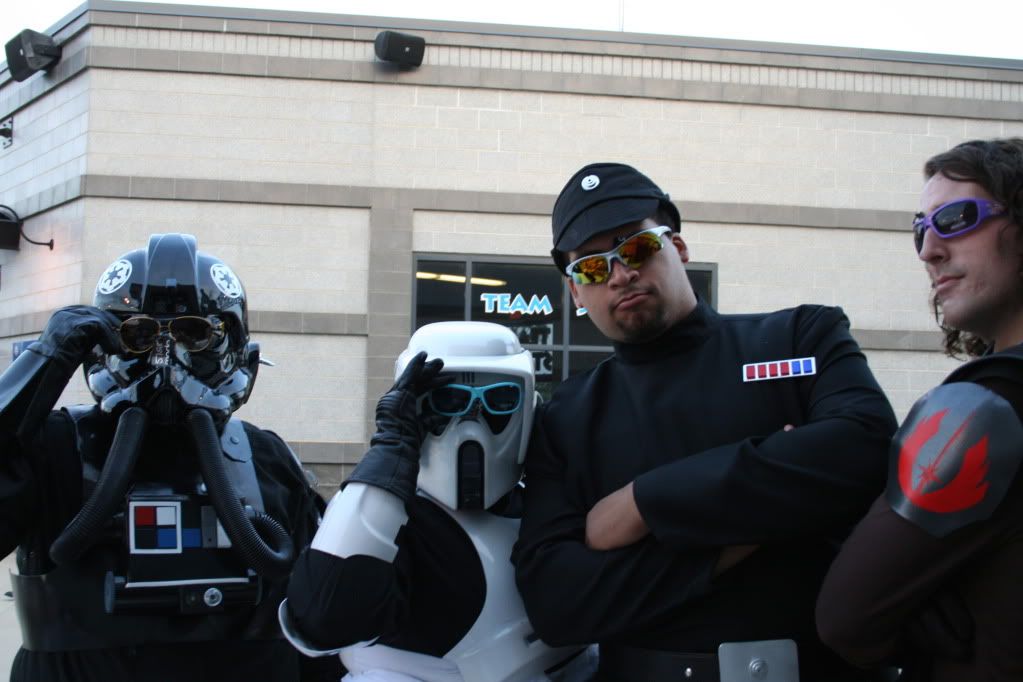 Just a couple G's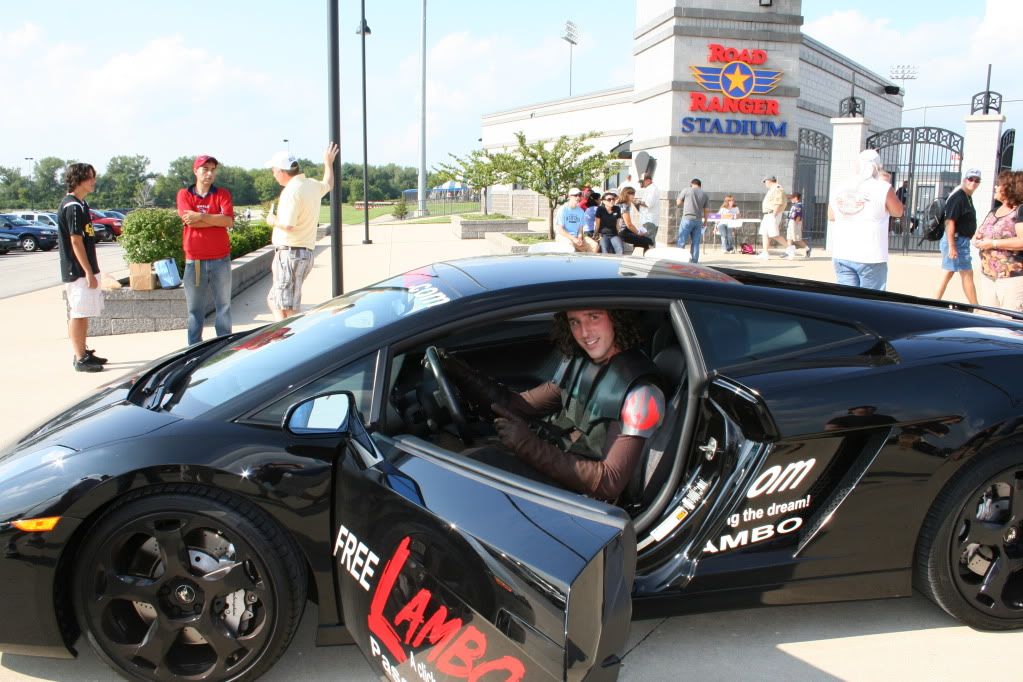 Steve and I BARELY fit into the lamborghini, but if you want one for yourself free, go to freelambo.com.
"will you sign this?"
"Sorry, Lord Vader. I'll remember my blaster next time"
"For the last time, I'm not Vader; I'm a TIE PILOT! You know that, Whinter. And we really shouldn't be talking on our phones while on duty"