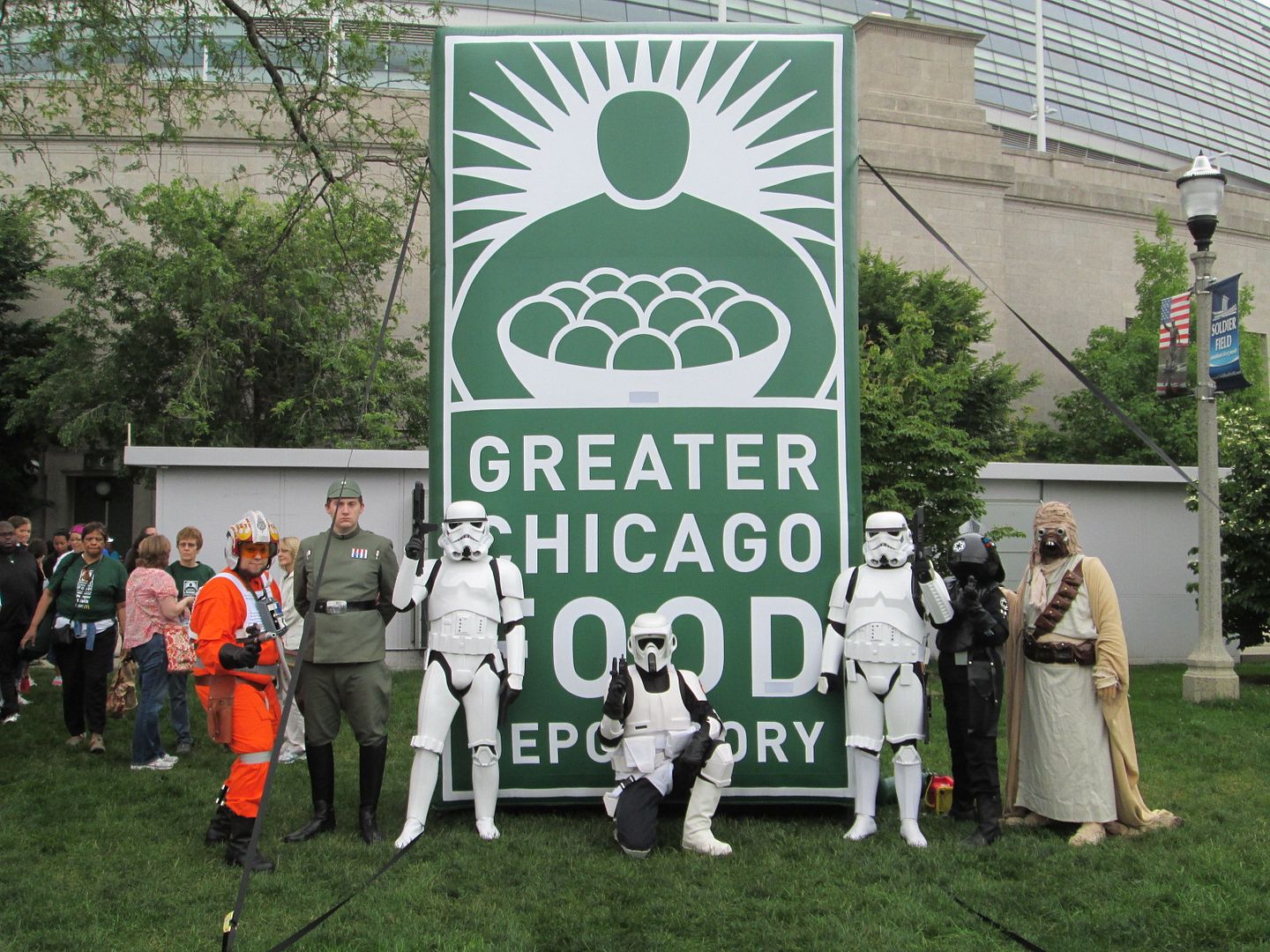 This event is another in the MWG's list of 10+ year anniversary events. I know that I attended this event in June of 2003 in Jedi costume and as a walker/fundraiser and member of Chicago Force. Each year since 2003, the MWG has been invited to attend this event as cheerleaders and special entertainment for the participants of the Greater Chicago Food Depository's annual Hunger Walk. The Greater Chicago Food Depository is a nonprofit food distribution and training center providing food for hungry people while striving to end hunger in Chicago and throughout Cook County, Illinois.
Our mission is to cheer people on and pose for photos. This is a HUGE event that is attended by thousands of people and our appearance is always met with great enthusiasm.
This walk generated over $520.000.00 in donations to the GCFD.
Participants:
Tyler Meier - DZ50488 Tusken
Brian Troyan - TB8968 - Scout
James Colainni - ID10015 - Officer
Dylan Van Horn - Rebel Pilot
Dave Klima - TK12155 - Stormtrooper
Kevin Glass - TK2834 - Stormtrooper
Phyllis Schulte - IG1951 - Gunner
7 Troops at 4.0 hours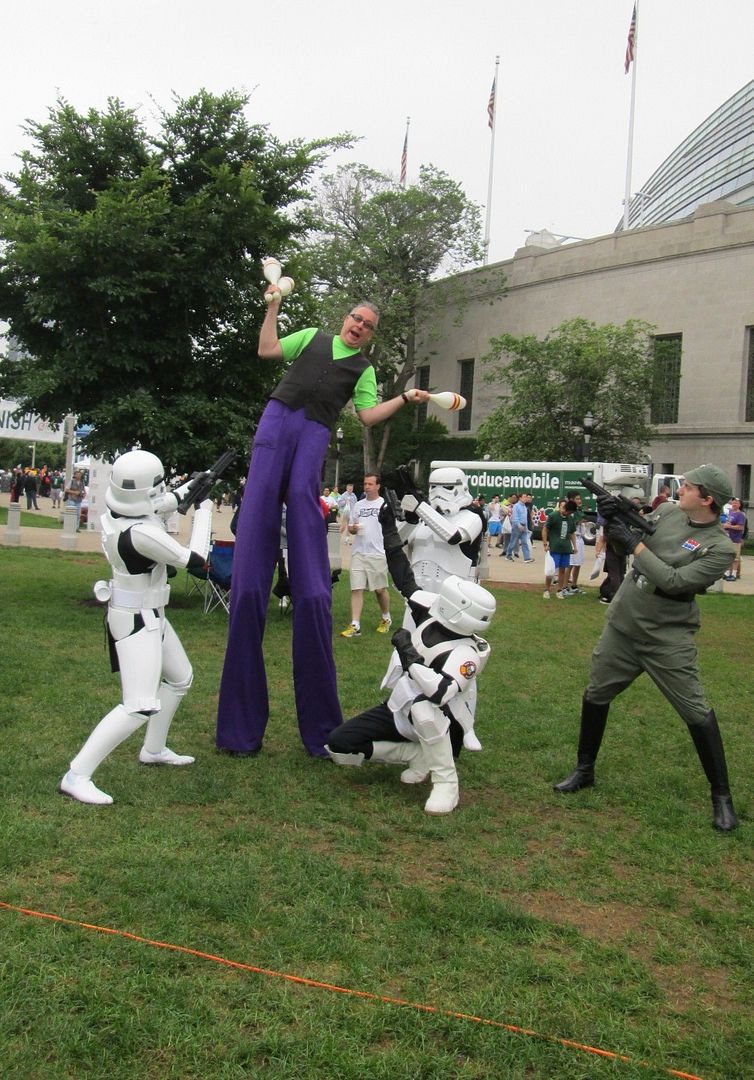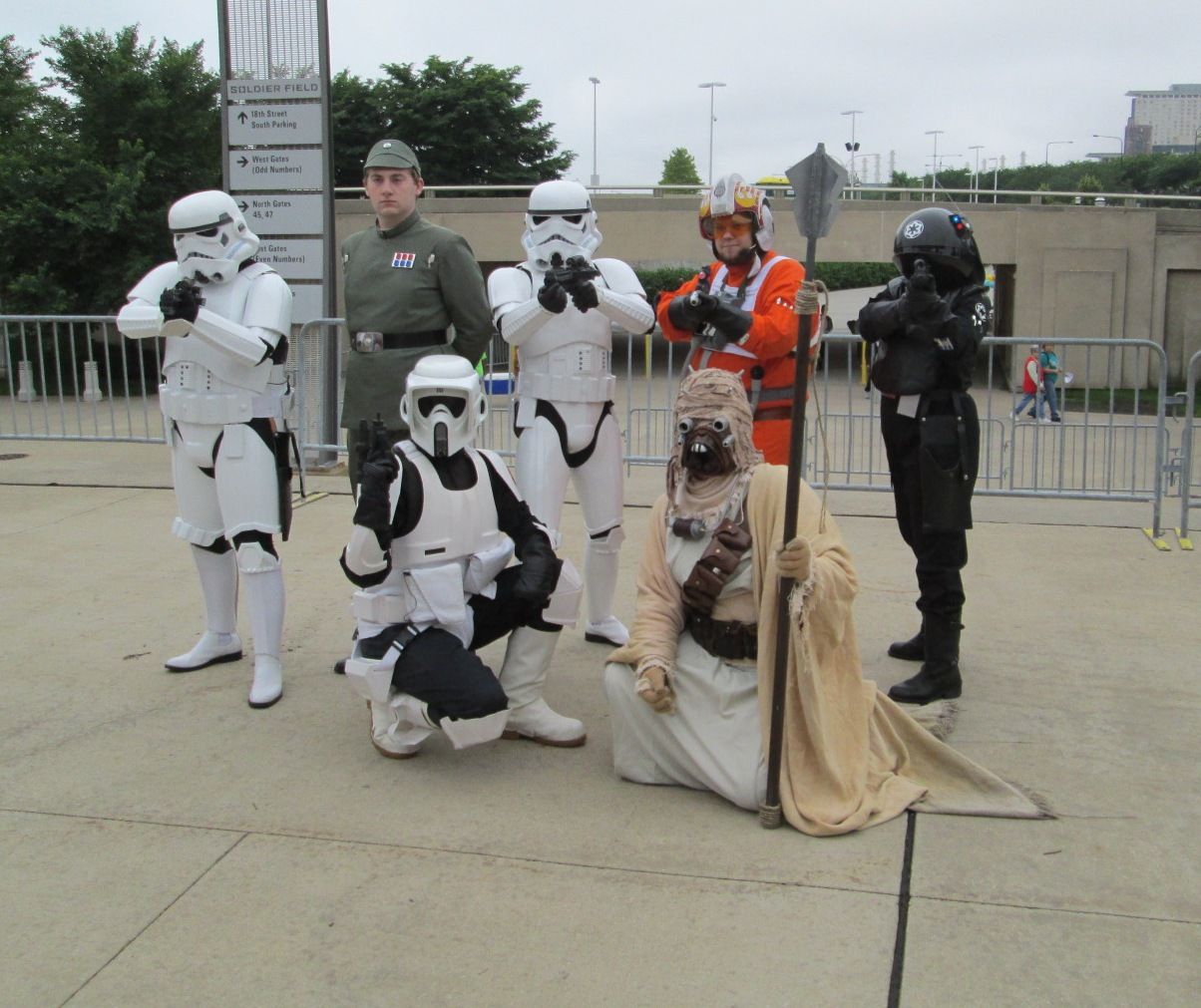 More photos:
http://s201.photobucket.com/user/schphg ... %206-29-13
Added to Charity blog and charity totals.