IL- Chicago/60601 - Good Day Chicago (Fox 32) -11/14/13
On Wednesday November 13, 2013, Jake Hamilton of FOX32 , Good Morning Chicago contacted Jon Weger requesting Members of the Garrison to appear on the Thursday morning LIVE newscast from 7am - 10am.
Four costumed members of the Garrison were able to make this appearance happen.
We did about 5 live spots during the morning news and then taped a spot that was broadcast on the noon news.
FOX had us out to generate interest for the Chicago casting meet & greet for Star Wars EP:VII that was held later in the afternoon.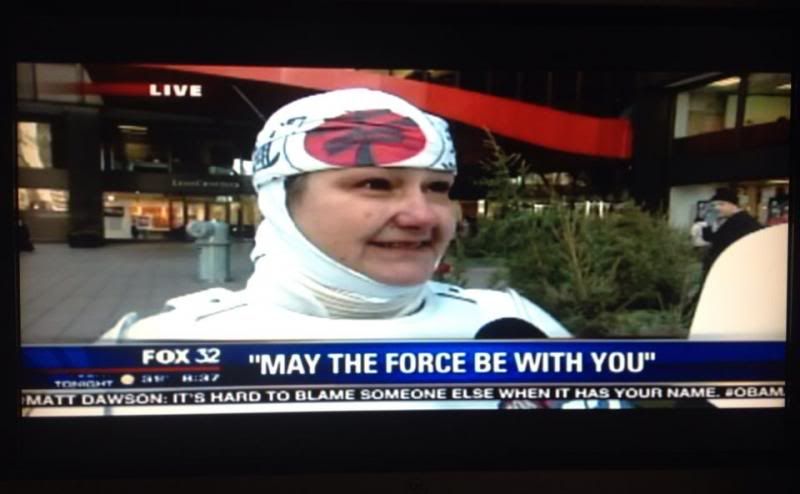 They interviewed us about our thoughts on what SW EP:VII will be about and they talked to us about the 501st Legion and what we do.
The segment of us via FOX:
http://www.myfoxchicago.com/story/23920 ... in-chicago
We also made a brief LIVE impromptu appearance on the MANCOW show.
hitman - Matt Frysztak SL8569 (Darth Vader)
TKvanB - Kathy van Beuningen TS9989 (snowtrooper)
blacksun51 - Eric Werner TK41551 (stormtrooper)
Atrec - Chris Cauwels - IC82659 (Imperial Crewman)
More photos here:
http://s1099.photobucket.com/user/Midwe ... %20Chicago