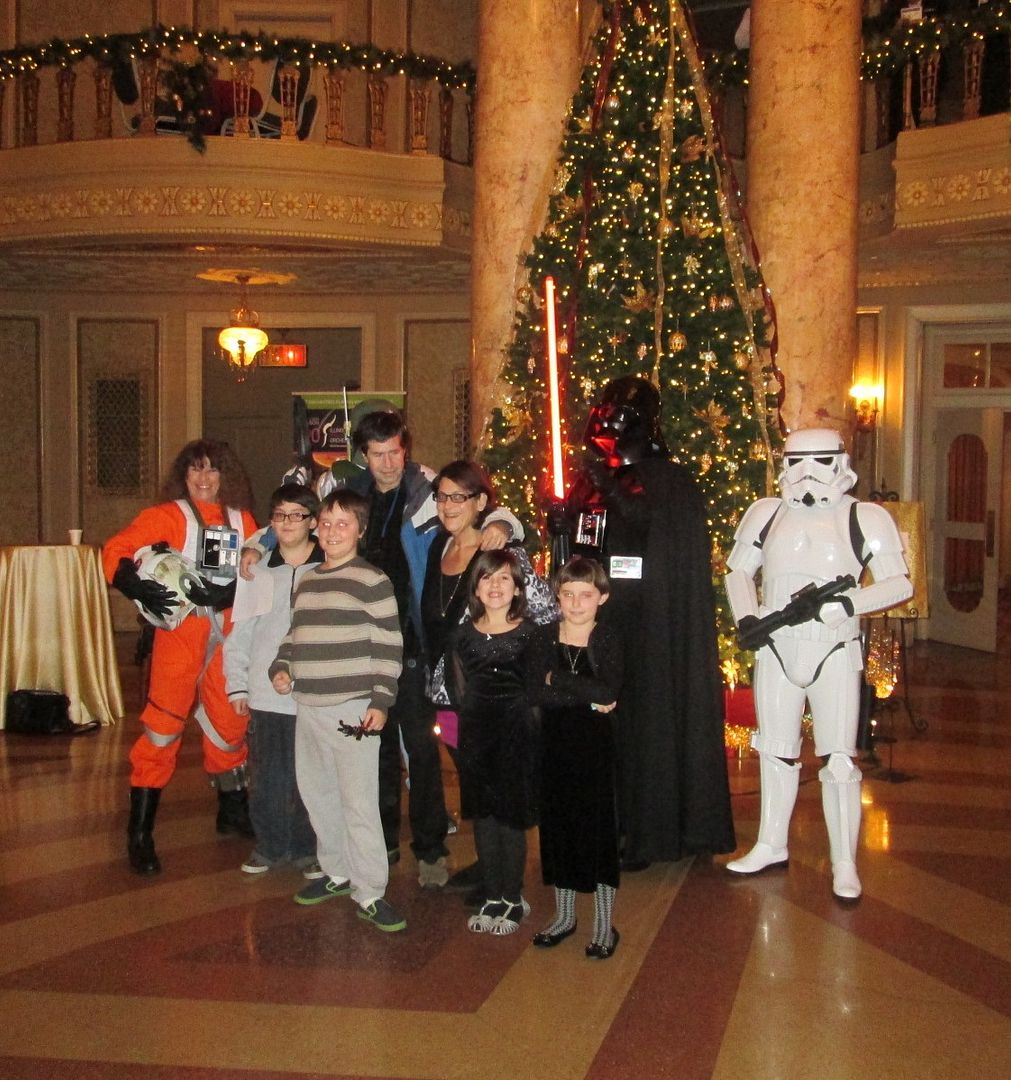 The Midwest Garrison was requested to appear at the famous (and beautiful) Rialto Square Theater in Joliet at they presented the Family Pops Orchestra playing music from the movies. Music from several blockbuster movies was included which Star Wars was one of them.
The Rialto advertised that we would be in the lobby before the performance and according to our contact, there were some families of kids who were heard to ask as soon as they got in the door..."where are they?" - meaning us...of course.
My most sincere thanks to our participants:
Aaron - Vader - SL2875
Paul - Fett - BH11222
Javier - TK - 265
Phyllis - 1951 - X-Wing Pilot
My most special thanks to Paul for driving to the north side of Chicago to pick up Aaron for this event so that we had a Vader. Also, my sincere thanks to Aaron for stepping up at the last minute. You all did a GREAT job as the photographer noted that we were the most fun group of "special guests" he has ever worked with.
More photos are here:
http://s201.photobucket.com/user/schphg ... t=2&page=1