This weekend I coordinated a "double header" (triple header for me as Thursday night I was at the venue setting up the Hoth Vidscreen, Artoo and Hoth Trench Trooper costume) at New Lenox's Martino Jr. High's Toys for Tots/Star Wars Museum event.
Friday night I was thrilled to have Jessica Hudak and Matt McDonald join NSB member Tim Jarmusz and me.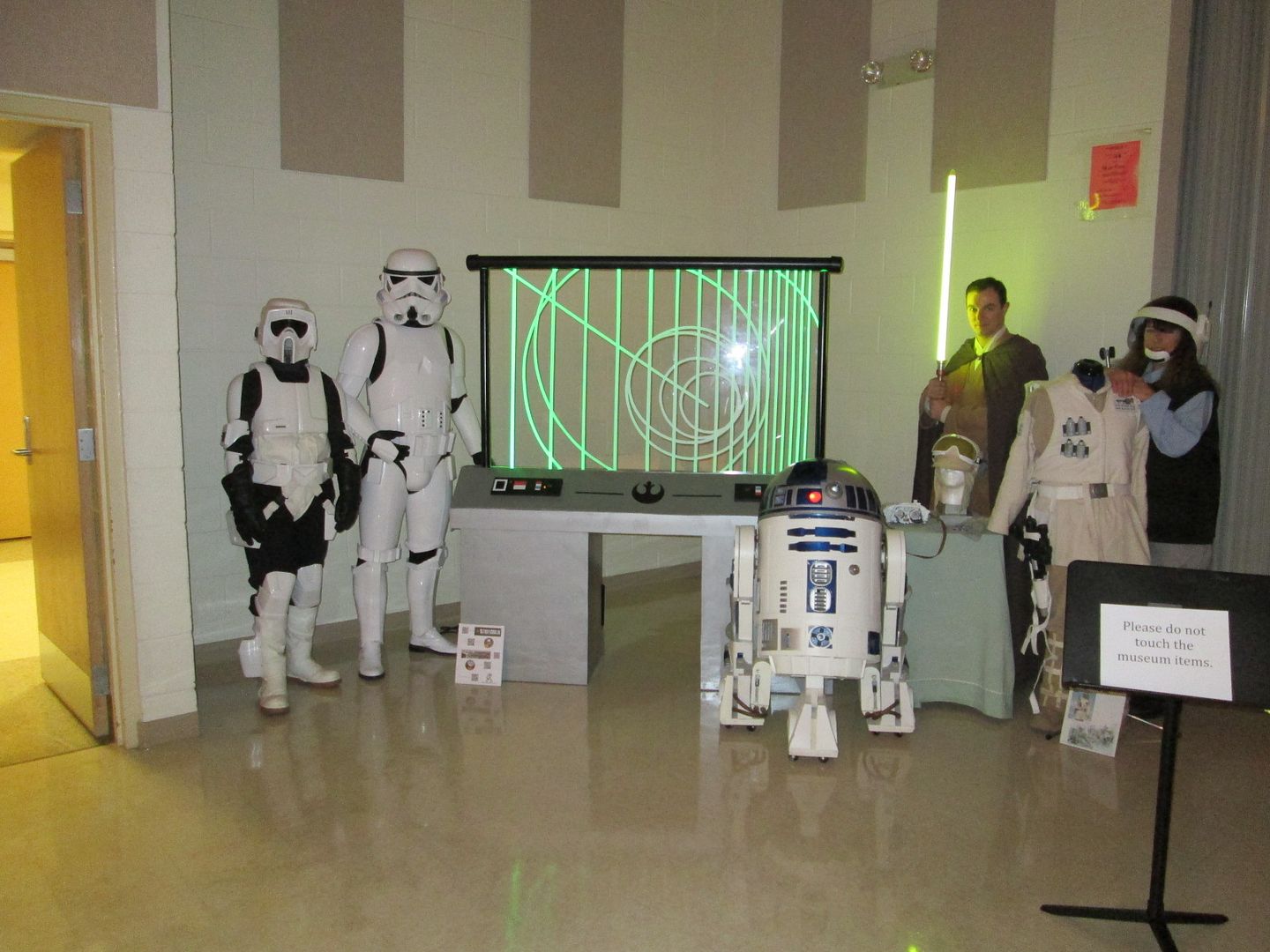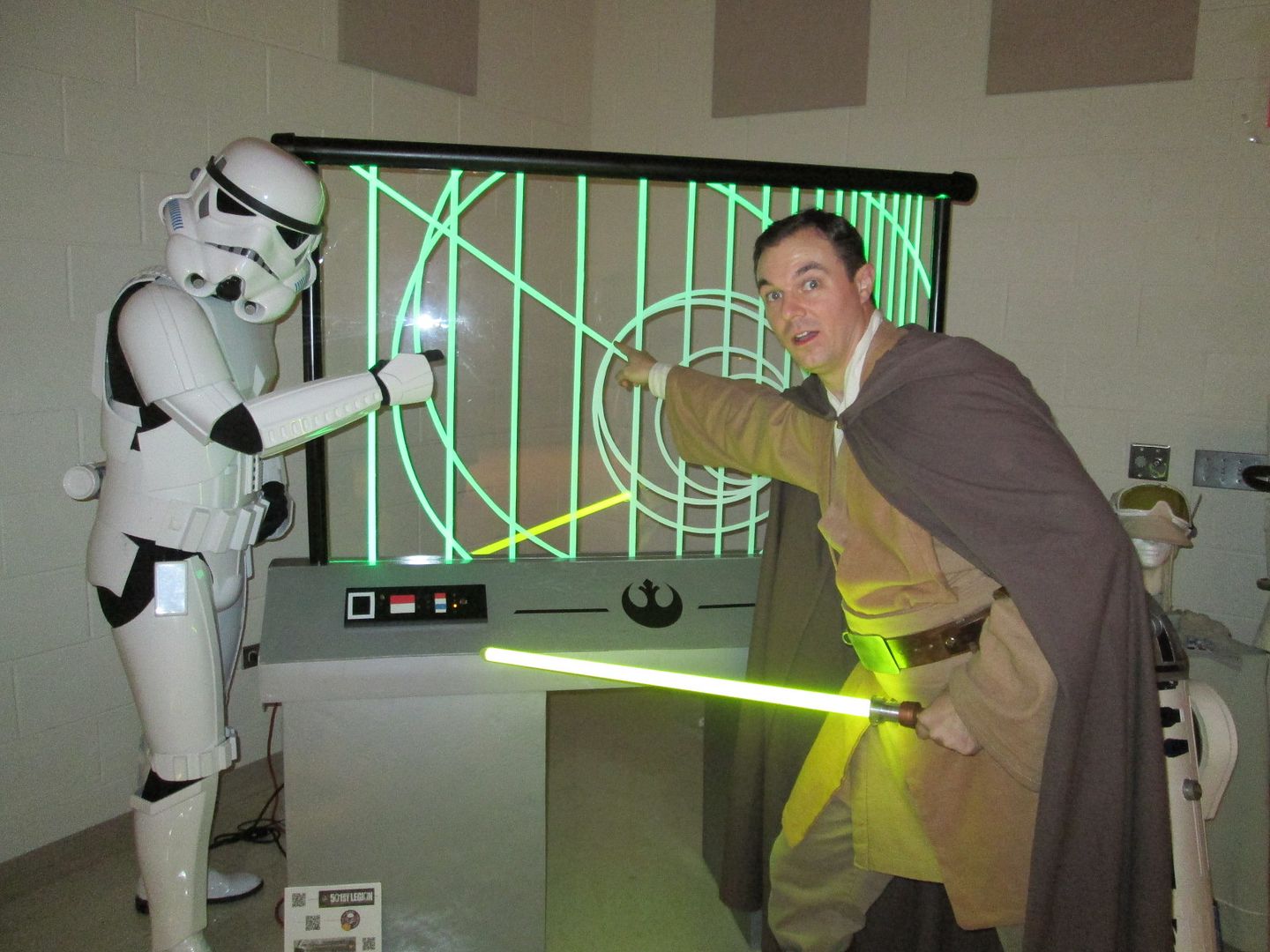 On Saturday....
we had a new MWG member Chris Ward (TK81477) doing his very first troop in his TK and I got a surprise by MWG member Rudy Grasha in his TFA First Order Stormtrooper.
I was thrilled to get Tim Jarmusz back in his Jedi General. Also MWG/NSB member Robert Redden debuted his Kylo Ren (and brought his BB8). Also, always a pleasure to have Laura Smith in her Princess Leia....
I decided to wear what I had gotten done so far on my TFA X-Wing...it gave me an excellent opportunity to road test the costume...and see where changes need to be made on what I have so far...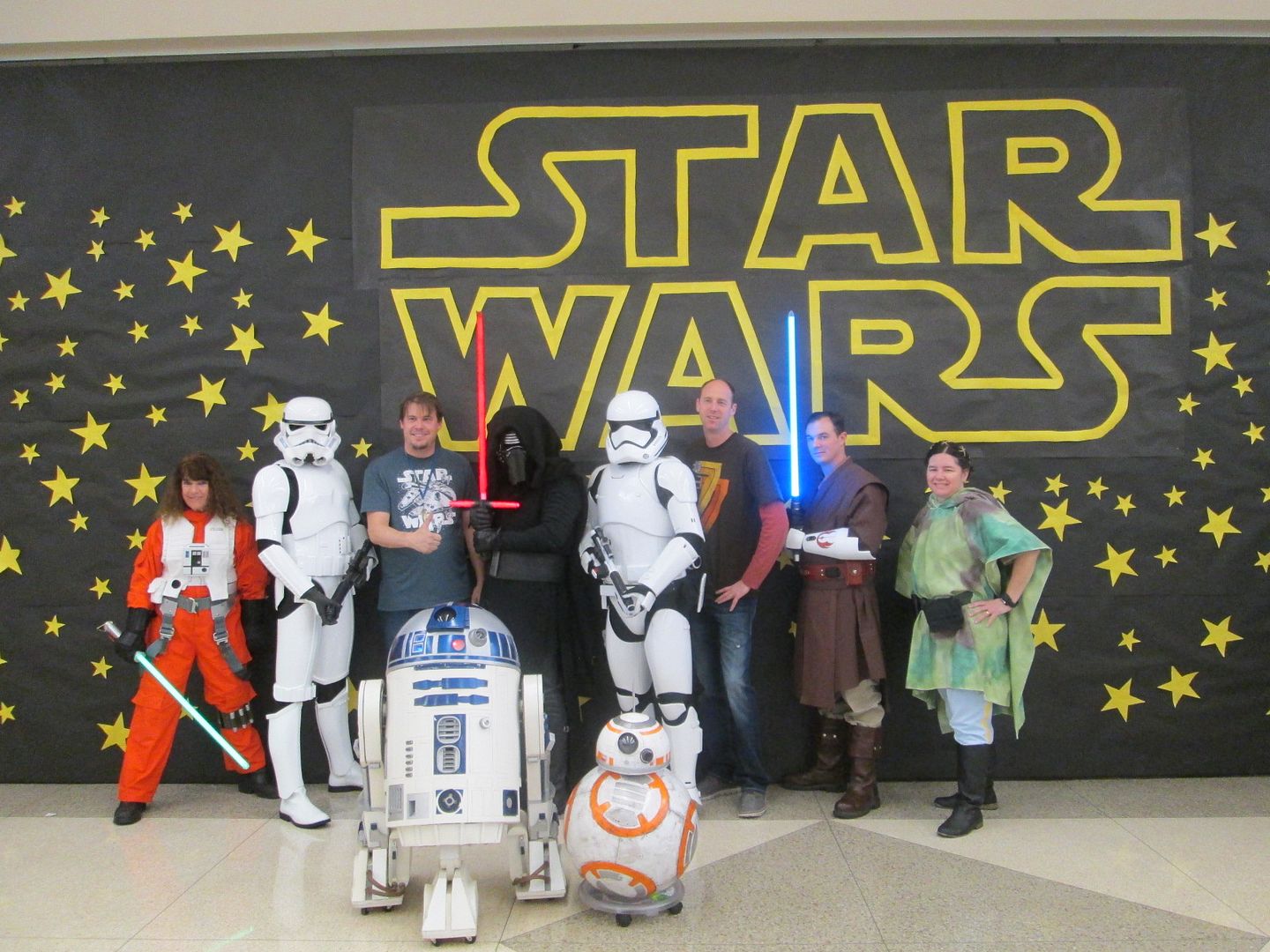 Some members had suited down already..but remaining members in costume with the Martino Student Council...those kids worked their butts off...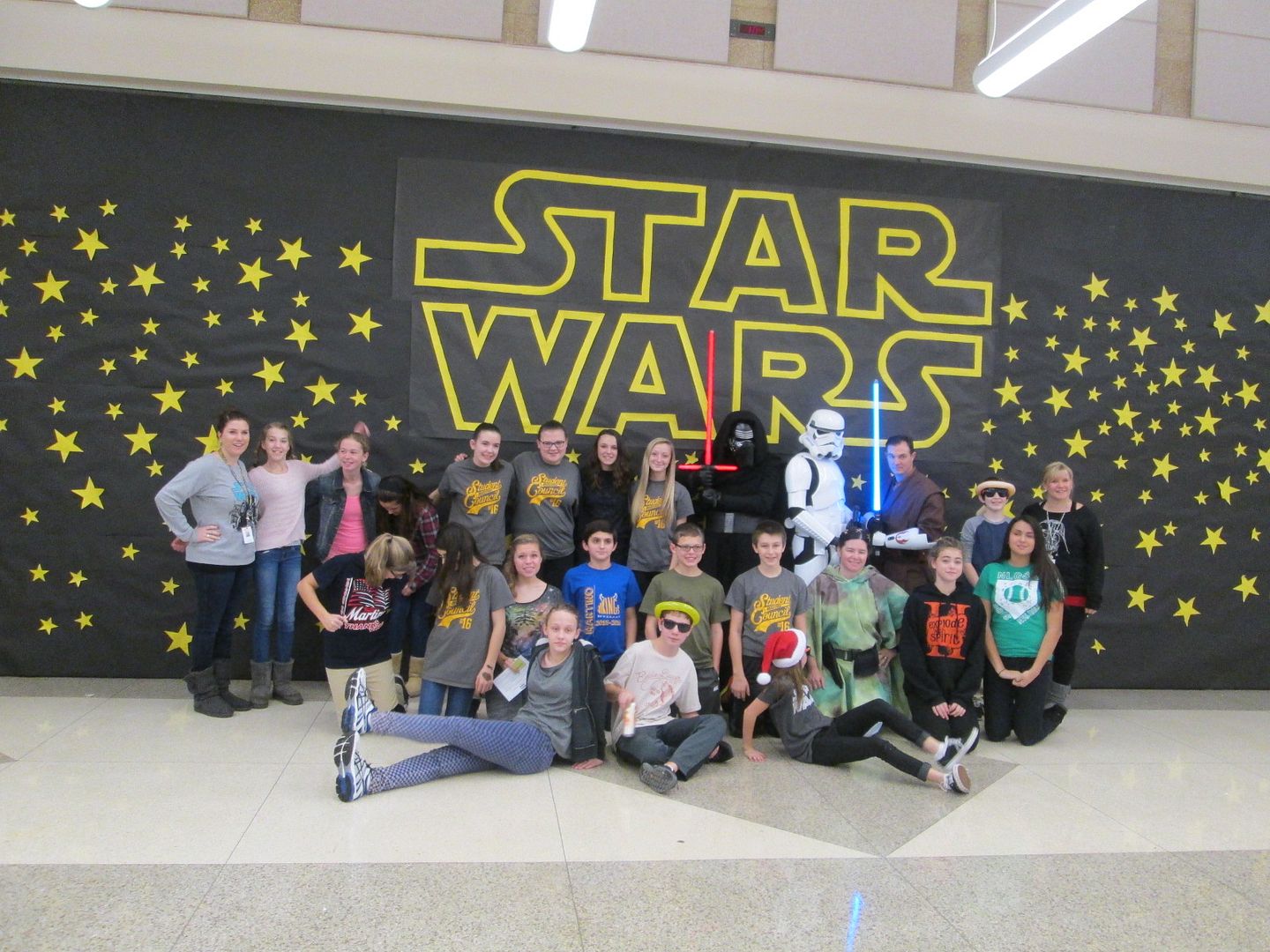 our "TFA" shot...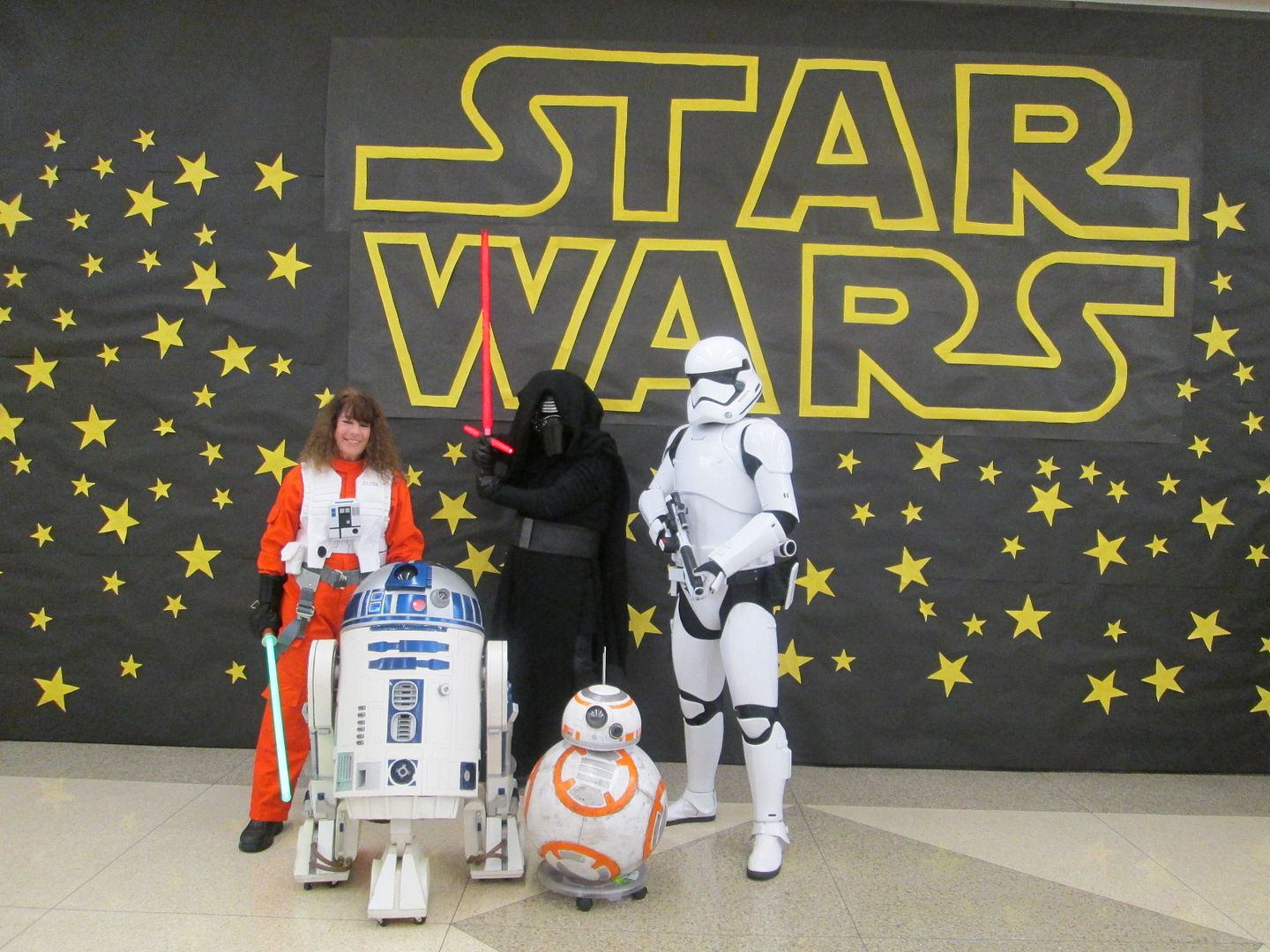 Will edit in $$ figures and toy counts when I get that information...
Thank you all again so VERY much for attending....
you are all so very generous with your time...
there is far more involved with these events than the time we are at them...
there is prep...suit up...travel...and suit down...often these things involve more time than the actual event...
thank you so much for the gift of your most precious possession..your time!
PARTICIPANTS:
Jessica Hudak: TB8238
Matt McDonald: TK8148
Chris Ward: TK81477
Rudy Grasha: TK3620
Robert Redden: CC5206 (in Kylo Ren)
Phyllis: TK1951
NSB members Tim Jarmusz - Jedi
Laura Smith - Princess Leia
Robert Redden's BB8
and
Artoo Gochi
More photos can be found here (and also uploaded to the MWG photobucket account)
http://s201.photobucket.com/user/schphg ... t=2&page=1